seven days for désiré[e] (don't pull away)
she called it a challenge in black and white, the days numbered incorrectly, but the rules repeated. seven seven seven seven seven seven seven days, seven seven seven seven seven seven seven photos of your everyday life. no explanation, no people.  supposed to challenge a friend to join, so 點, a?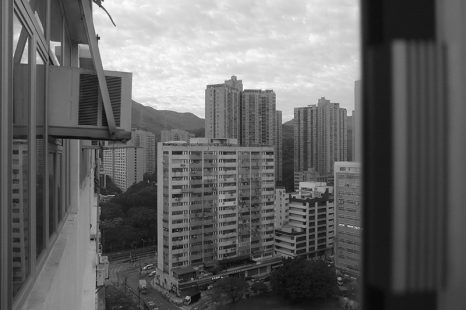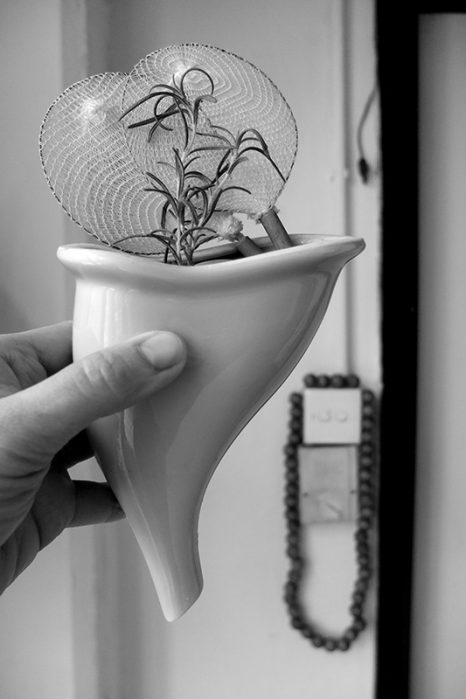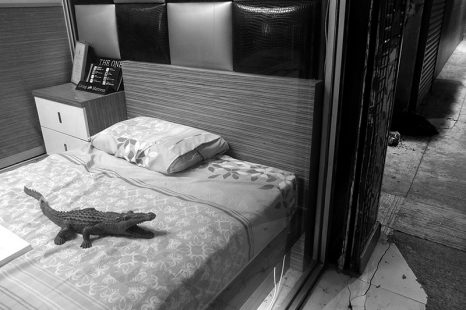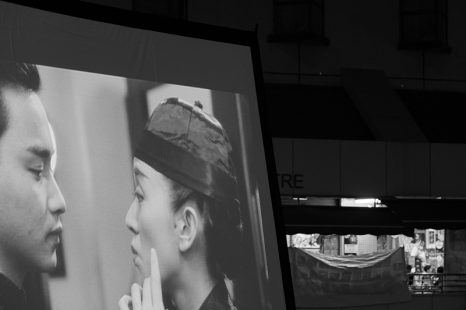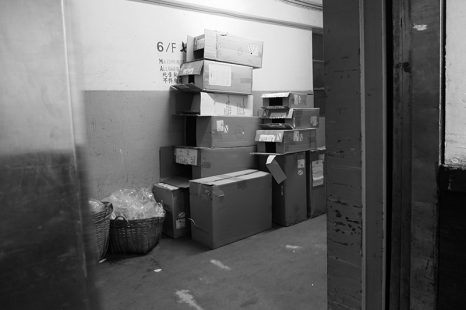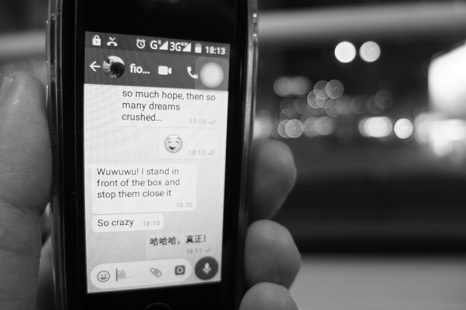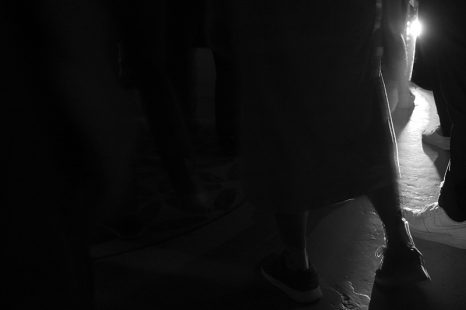 Posted by 丫 |
reply »
filled with initials and dotted with territories (for aka-chan)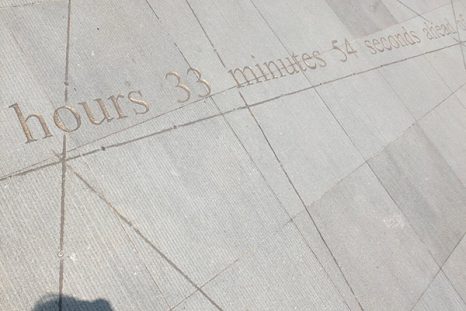 Dearest aka-chan,
Has it been a big year for you, preceding and to come after the day yesterday which was indeed a day? i think about you often this year, you know, something like the distance of six months and the time of always. it makes me happy your daughter declares you are four years-old this time.
Actually, i celebrated your day in the city where we travelled, four years and 11 months ago. i wrote a message to z and we will meet after the 14th of this month. and probably i will meet mevrouw a at the beginning of next month. and f later in that month. but there are many more initials that have been lost, and sometimes this feels like the ocean, sometimes it feels sad. but i still don't want to admit regret, so last week i visited an ocean filled with initials and dotted with territories, an ocean that knows very vast and very small at the same time.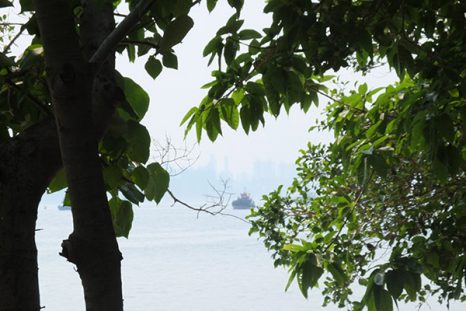 At the bottom of a granite hill, there are many seafood restaurants which make this area a popular place to visit. you have to pass through small alleyways filled with creatures in glass tanks, and when you see a jade green postbox you can turn slightly to the right, then keep walking to get to the sea. this is one of the old postboxes from the colonial era, one of only seven left in the city bearing the cipher of King George V, but its freshly painted green-blue is really just a bad moustache.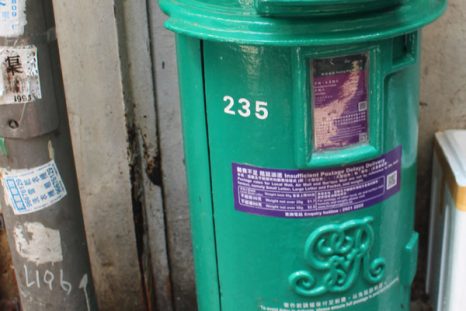 when you emerge from the alley and arrive at the ocean, actually it looks not so much like the sea but a river. There is another bank with another hill on the opposite side, with granite that is identically uniform and equigranular (the average grain size is just over 2mm) to the granite on this side. There are some aunties and uncles playing cards on this side. Maybe there are on the other side, too. Although it is less than 500 metres across to the other side, it is wide enough not to see aunties and uncles over there. But my aunt used to live on that side, maybe only for about one or two years. Now she lives closer to this side, closer to where our family grew up, which maybe makes sense because here we are at the gateway for the Fujianese immigrants coming into the city. There were also many immigrants from Chiuchow, which is further east and further north from here as you keep heading along the coast. If you keep going further and further east and further and further north, you will arrive in Japan, and it is through this gateway that many Japanese merchants also passed, as well as Portuguese merchants on their way back from Japan.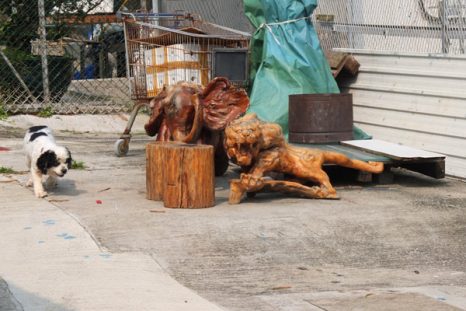 The ocean is very vast. But here it is very small, less than 500 metres across, and there is a small temple for the goddess 天后 Tinhau. Actually, it is better luck to call her 媽祖 Matsu. She is the goddess of the seafarers, and you will find many temples in this region dedicated to her. Once i visited her island and sat on the cliff of her knees, looking over to China. I fell asleep at one point, and when I awoke, I was in China. Twice when people awoke here, they saw Matsu resting in the clouds——once in 1953, the year my mother was born, and once just last year, when I was halfway between here and Japan.
If you entered the harbour from the east, perhaps Chiuchow or Fujian or Japan, her presence at this gateway would have calmed you, and upon passing through the inlet the water would have indeed been calmer, and you would have rested easy only to be ransacked by the pirates watching from above on the granite hill. there have been gangs and clans and colonisers here, changing hands and moving around for longer than we know. there have been territories since the beginning of these beginnings… something is always east to somebody else. sometimes the view is long and vast, and sometimes it is less than 500 metres across.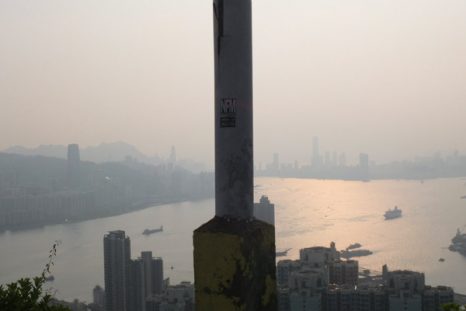 Posted by 丫 |
reply »
不过几十年,玩儿个游戏(for wendy and tangerine)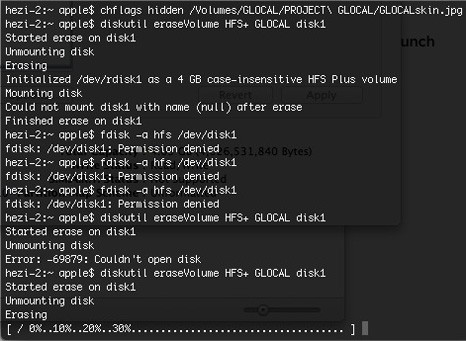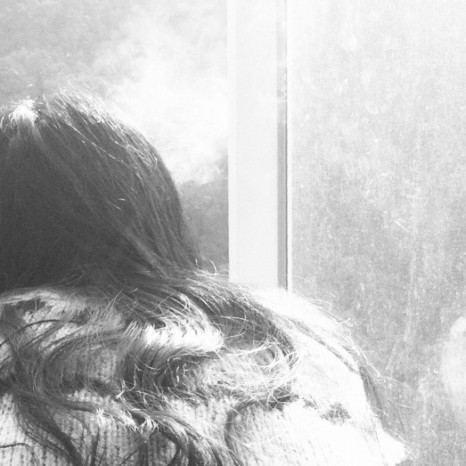 攝影 photo:  Toto LOK
i still come across you from time to time. that smoke that made you blink two times consecutively––it's digital. at the time, it felt like a border between us, an inability to approach you, regal. an observer limited by a border of mutual non-recognition, perhaps, that was our uncanny solidarity. now, i am touched in your absence. Touch physical, vectors of you, plastic tangerine, plush toy mother, there's no comparison to what is felt, and those inabilities to withstand it. The world is regal as you are. Perhaps we see it better in absence, digitally. Like a once a year push-button interactive greeting, we could do without it, but doing as non-being won't exist anymore, tangerine, and that kind of posterity doesn't say much for the solidarities of the world, now does it?
by the third day of a new year, we emerge into aloneness again. he eats sticky rice cakes and asks, 'What else other than border is produced during and after a project of solidarity?' that border is a pixel archive that was accumulating all the while——even in your absence——like toxins seeping deep into the earth underneath pasts past. 'Happy Holiday' felt like apocalypse this time, and even that was digital, just another mailing list. Let us understand our being together via our common inclusion within the press release (a release, a notice…an obituary?). It's all good news, it's been a very good show, we're all well-intended and each one can return to hurt alone——all theories, outside within, without inside. Your identities have been crushed, Wendy Tangerine, already lumped into another long list of women defeated, those precious creatures who feel too much (those that stand out, on the contrary, get knocked down for not feeling enough). Was it really that you felt more than the rest of us, or can we blame you for thresholds?
Maybe there are no projects worthwhile beyond our being united in death. Maybe there will be no more than a press release. Maybe there will be no more words to last longer than any of us, words just so untainted because they take to the form and reversal of each one who 'finds' them. this is not about selfishness anymore. such particularities, as she said, have been more terrifyingly replaced by the banal. words, words… these words, and the great collaborative achievement of collective misunderstanding. solidarity, as such. the fallacy is precisely that 'our findings' set apart, could never be so generalized—oh, value… like meaning, like etymologies for words long forgotten. we remember you totally and not at all.
Posted by 丫 |
reply »
wong kar wai summer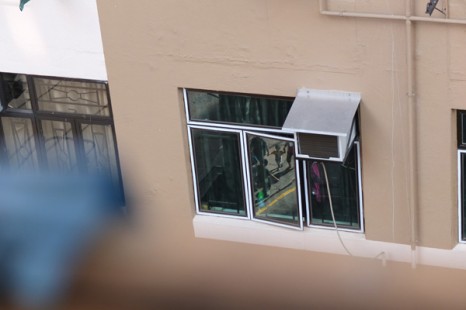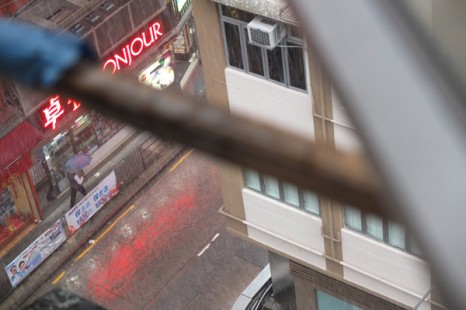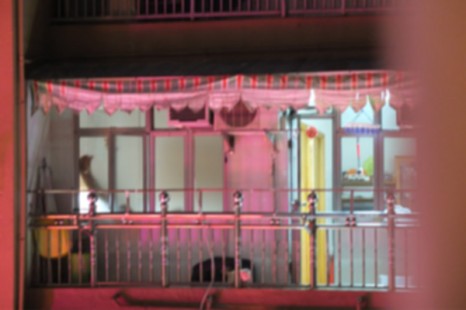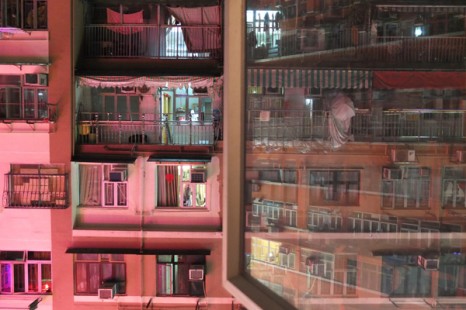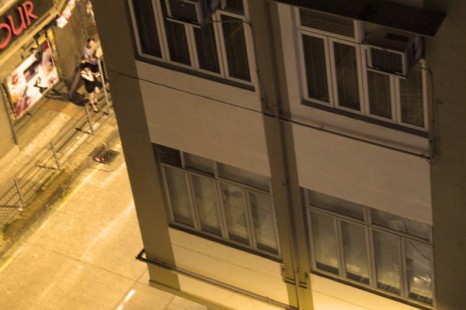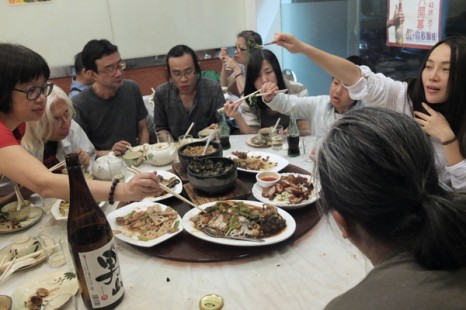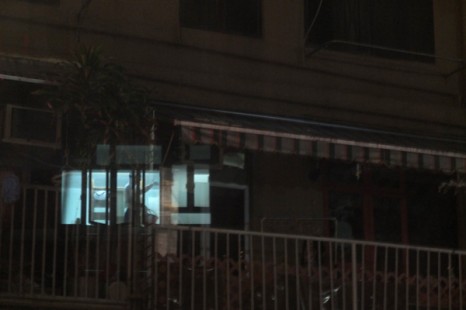 Posted by 丫 |
reply »
16 July was supposed to be a lucky day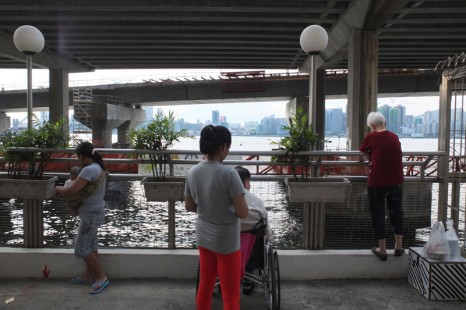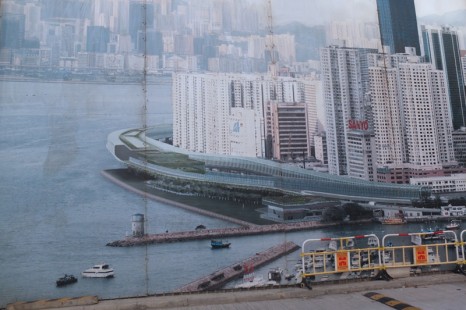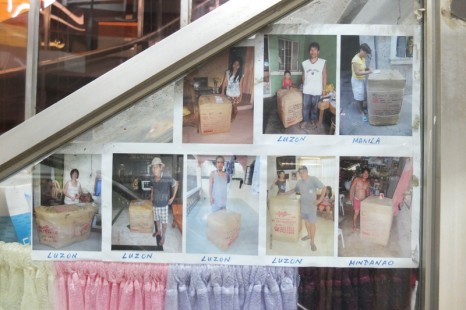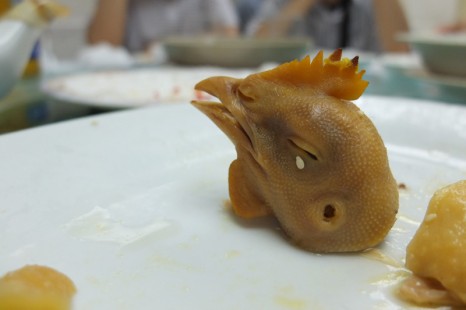 Posted by 丫 |
more »
a two hour space of self-organisation, not-thinking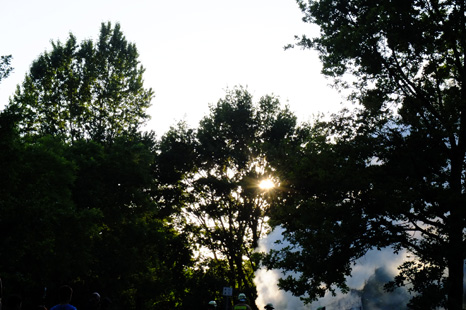 Most of us acquiesce most of the time, because non-thought——though it is powerful——never arises. What should arouse non-thought towards thought, and not-thought not feeling, when does feeling try to be thought, thought through? When does non-thought jump place, to movement? A body of time ruptures at any moment, and in two hours, after so many months, something changes.
Thirteen Minutes Past the Hour.  Arrive late for meeting outside of exit A, Central Station. Have the thought: avoid thinking at all costs.
Twenty Minutes Later.  Ass barely touches the marble ledge when security guard gesticulates wildly: no sitting! Begin to reflect on previous events, not sure why still feeling so disturbed from the evening before.
Thirty-Five Minutes Earlier.  The obstructing woman you come too closely behind while walking up the left side of the escalator chastises you in a patronising voice: "講聲啊呀 You COULD just say something, you know…"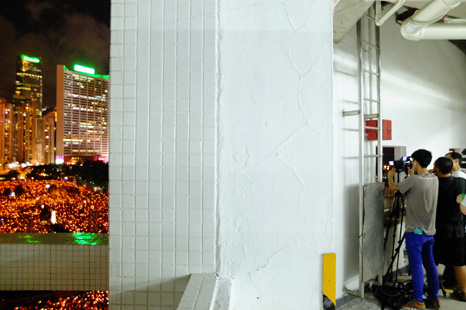 Four Hours and 43 Minutes Earlier.  The sleek-skinned young persona who once told you he has less than two percent body fat appears early before the legislative council to plead against the passing of a wide-sweeping injunction against deemed obstructions of public space. This would include the outdoor seating of cafés, bicycles chained to railings and chess games on the sidewalk. Though he has gone to bed earlier the night before to be ready to make his statement, persona is unsure of himself, knowing it is a difficult topic to debate.
Nineteen Hours Earlier.  A peaceful ferry ride across the harbour under an animated sky, where one enjoys sitting silently next to another, moving with the feel of wind instead of words. To feel what I thought was the lack of any assumption. Maybe this was a guise. But at least you knew already not to tell him you are glad to be back.
Approximately Every 8 Minutes.  Uniformed security personnel from two different companies make rounds with their long, presumptuous footsteps. They wave horribly loud squawking bird machines left and right, shooing away sunglass and watch hawkers and deafening the ears of south Asian women standing around what one would have thought to be public space. People scurry around authority like cockroaches and rats, perhaps exactly because that is how authority treats us.
Fifteen Hours Earlier, A Neighbourhood Meeting.  Sitting as per the usual observer's role and hearing pending-career-change neighbour say that operating the photo developing machine is really a man's task in that instinctive sort of way like driving an automobile. Hearing my own acquiescent laughter at his comment stirs a slow brew that has actually already begun long before, before his pending career change, even before your time.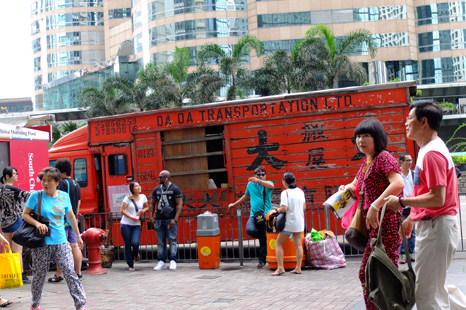 One-and-a-Half-Hour Later.  Lean against a marble-slabbed column, begin taking photos out of boredom. There is a movement of freight trucks playing an extended, illegal game of "Musical Parking Spaces". The nostalgic looking, red "Da Da Transportation, Ltd." truck has moved up two positions in the time since you've been waiting.
Fourteen Hours and Twenty Minutes Earlier, Neighboorhood Meeting.  The one formerly called boss pats my lips and says, "Don't pout". I brush him away and feel the annoyance twisting my face before being aware that I am annoyed. The first rising bubble is pricked, and some sort of accumulated non-thought begins to appear. Non-thought rises like a yeast of years, and recollection begins to fire into the night.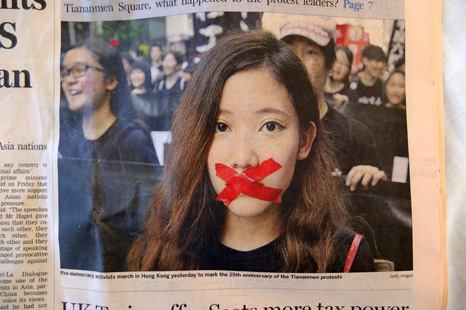 One Hour and 41 minutes Later.  A young woman takes pouty-faced selfies with her oversized mobile phone while moving around different parts of the metro exit. This kind of activity doesn't seem to be a problem in non-public, public-esque space. She takes a couple steps and adjusts the camera angle. She must be waiting, too. I imagine her sending her pouts to tantalise the person she's waiting for.
Nine Hours and Forty Minutes Earlier.  Take the metro home, getting off several stops earlier to escape the one formerly called boss more quickly and pass by the legislative building. Peering over a ledge, one can see through the glass walls into the lobby, where reporters and protesters and police gather. It doesn't look as much like Taipei as it did in the photos posted in their secret chat group earlier in the evening. You walk back to the station but take the bus the rest of the way home.
One Hour and Ten Minutes Later.  A woman with a cropped blouse printed with the giant words "SIMPLY SAY YES OR NO" passes from the escalator around the corner to the street.
Six Hours Earlier.  Ears ringing in bed, cannot sleep. All those instances from months before come brushing back across the lips, those loving little touches of his hand swiping my mouth, patting my head…it all becomes disgusting. Anger recalls in the form of misplaced laughter, a reprimand against the retarded, brewing animal I am. How much more efficient it would be to have deer's tolerance, or maybe one of the government on crackdown. "Justice", they say! I wish for blinded fists swift and made of shiny marble, rather than this mushy, marbled brew of sad self-rage that has been concocted instead. We identify marble by its streaks, and even mushy marbles are variegated, with cracks of guilt for the self-pity that collects like fat on its surface.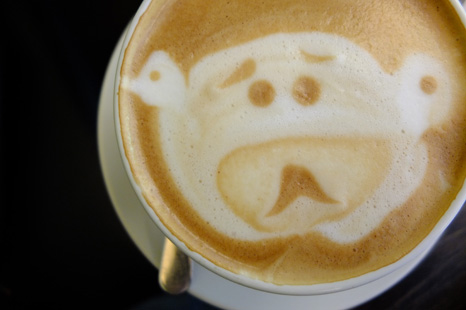 Two Hours After the Hour.  You think it's fair to wait an extra thirteen minutes, since you were late before. You know we won't make it to the island today after all, but at least you have cold marble to lean against while waiting in the not thoughtless, non-thought of brewing weather. Thirteen more minutes waiting at exit A could make a difference.
Two Hours and Thirteen Minutes After the Hour.  You watch the clock as it turns, without so much feeling anymore about the matter. Just silent relief, you can finally walk away.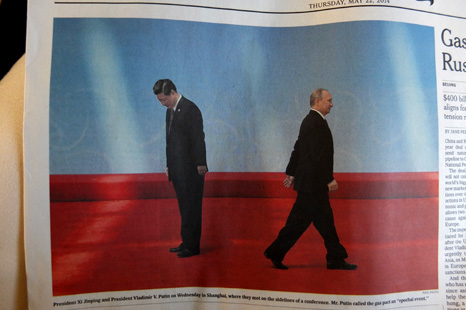 There, a coalition has been formed…

Posted by 丫 |
reply »
from the 三行實驗室 three lines laboratory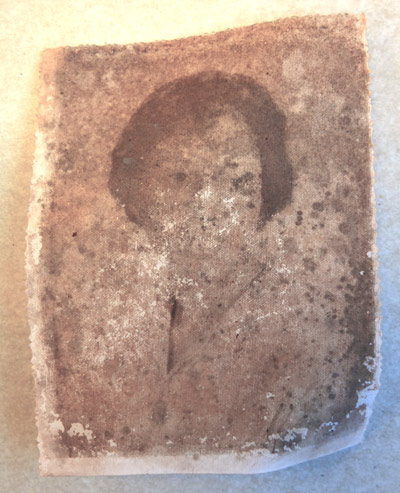 大伯的太太
参加了三個艺术家舉辦的"三行實驗室"工作坊,每一個參與者寫了一個三行詩給另外一個不一定認識的人,在磁帶上朗讀錄音。每一個人錄完之後,組織者收集了又按照人名重新發給每一個人寫給他的三行朗讀。發完組織者說"好,那我們今天就這樣結束啦,你要自己回家後找方法播放你的磁帶"。當然家裡沒有,不知道要等多久才能聽到這首詩就拿著這個神秘的小磁帶走。
工作坊之後去找我姑姐一起吃飯,她告訴了我大伯過世了。第二天她和其他阿伯去收拾大伯的屋,要準備把他30年一個人住的房子還給政府。他們回來之後給我一個老行李箱,裡面放了一些大伯的東西。其中有一個小AIWA放音機, 外殼壞了但是還能用。聽了你給我寫的三行詩,聽到在那三行之間我和你之間的距離,也許也就是這個地球上的每一個人與另外一個人的距離。
Posted by 丫 |
reply »
notes from the yangtze (holdings), HIT, strike, limited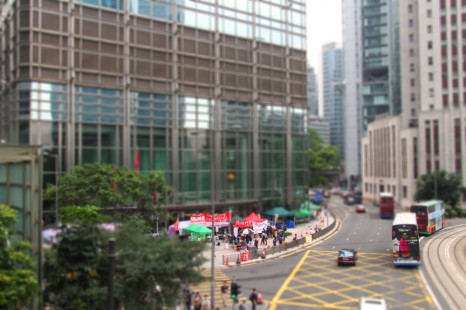 It all started with an image, though one that really came into a so to speak light before it even existed. One sees, firstly. Punctum as a form or attention, filter or framing device——an interruption in the act of seeing which triggers a refraction where association is the flipping upside-down of the mirror as much as a natural stream of thought. Oh. Constantly grasping at words. Try to describe flows, try to pick up words that describe people: 散文诗人, the great essayist, experimental folk maker. One is never enough, of course——artist, writer, activist——but if i could describe to you a process instead then perhaps i wouldn't have gone through it all in quite the same way anyway. Words destroy me, time passes, and in the meanwhile we play a few games.
It all started with a seasick steadicam. It was the bane of those first few weeks of working, becoming one of those challenges that one cannot give up on simply because you've already wasted too much time trying and cannot bear to let go in vain. And those many hours spent walking back and forth the third floor flat tinkering with an orange handsaw arm, PET bottle caps and various metal washers came out of a whim, really, based upon a beginner's rereading of The Politics of Disappearance and moving around in Hong Kong. Movement, restlessness, sitting at a desk overlooking noisy Shanghai Street looking for the right troubleshooting video to make the damned steadicam work as it should. Sitting as restless as distraction, the wrong videos lead to other flows, like centripetally-spinning eggs scrambled inside the shell and shanzhai effecting tilt-shift optics with video and image-editing software.
And we continue to work within that distraction, as if the Cantonese version of looking (眱) already directed our eyes askance, the Scheimpflug principle was made physical as if we were moving throughout the city while laying down. Or seeing through a viewfinder, especially when mounted on a seasick steadicam held at waist-height. Tilt-shift is a subtle change in perspective, and your weak limb makes everything feel more distant, passive but with uncertain intention like sleeping next to someone with their back turned to you. I wonder if feeling distance from these images makes one more of a subject or less of one.
He says, "I am thinking. What if the body were not important?"
We keep walking along an overpass, and she comes to match our pace on my right, listening. She interrupts him at one point, and when she closes her statement with, "Maybe it's an over-interpretation", her body moves away from us while keeping the tempo.
Later while they are opening up the furled black banner in her arms, I say to him, "In principle, we should be free. But with the body there is possession. And with possession there is the basis for all socio-political conflict." We stop at an intersection, in the middle of the street. Some people sit down.
It could have all started from there. He had warned me about getting arrested, but for all the supposed escalation it starts raining and traffic is restored. Everyone shoots images of everyone else. The three-man police film crew make a tilt-shift view, their camera perched on a gaffer pole above the crowd, one with his hands following gently on the shoulders of the gaffer. Everyone is in close proximity; the third is close behind.
She writes, for instance, "the Polis, properly speaking, is not the city-state in its physical location; it is the organization of the people as it arises out of acting and speaking together, and its true space lies between people living together for this purpose, no matter where they happen to be." The "true" space then lies "between the people" which means that as much as any action takes place somewhere located, it also establishes a space which belongs properly to alliance itself.

—Judith Butler, "Bodies in Alliance and the Politics of the Street"
When you look up tilt-shift photography on Wikipedia, you will find an image of Hong Kong viewed from Victoria Peak, as if that particular perspective and reference were made for that kind of displacement; distortions require further tweaking before we realise that the spaces of camaraderie encompass kilometers and the ones around them hone in the millimeters of a lens during public conflict. Focus shifts while waiting in civic procession: a boring walk, intermittent conversation, a hand-painted sign. She asks how we can change the circumstances. It is uncertain whether or not the question is real, let alone try to imagine jouissance or our own semblance. Keep on walking, they say, there's nothing to see here.
Posted by 丫 |
reply »