seven days for désiré[e] (don't pull away)
she called it a challenge in black and white, the days numbered incorrectly, but the rules repeated. seven seven seven seven seven seven seven days, seven seven seven seven seven seven seven photos of your everyday life. no explanation, no people.  supposed to challenge a friend to join, so 點, a?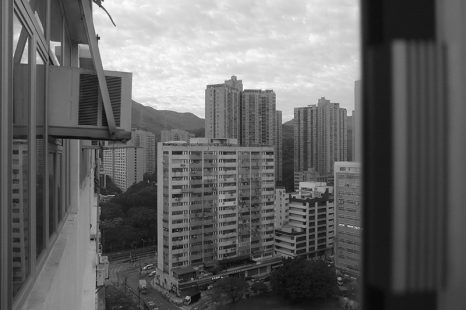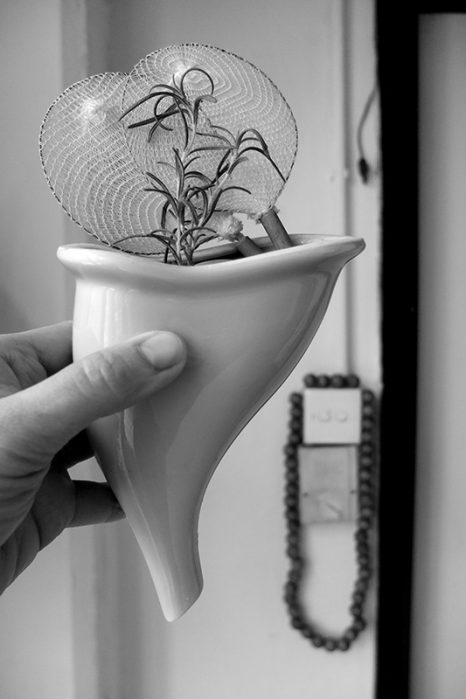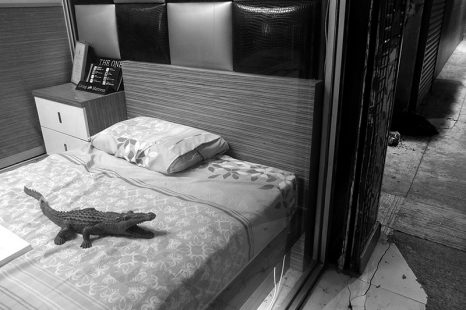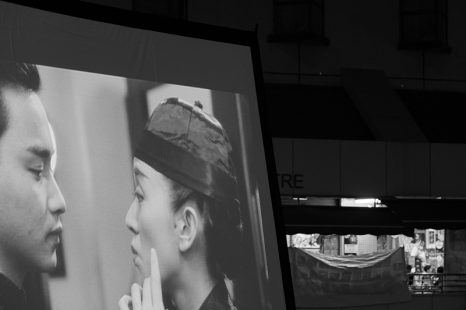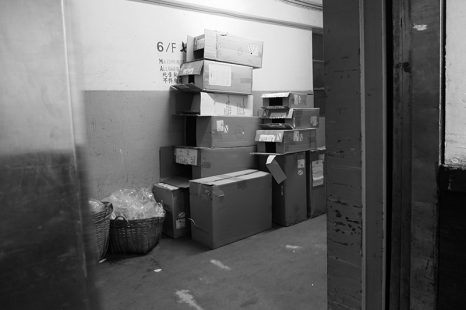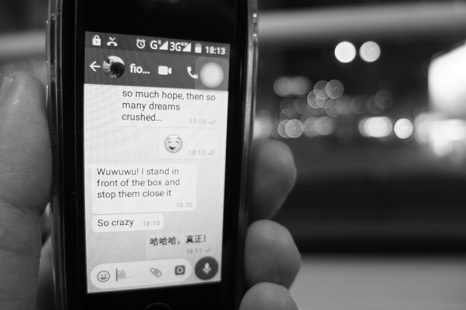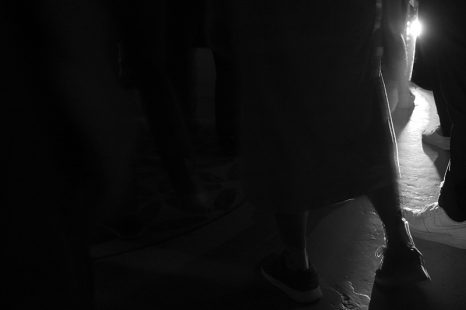 Posted by 丫 |
reply »
一天的二十八周年 the fourth of june, 28 years old
这一天,我们坐在阴影之中、学习了一下围棋、同时聊了一会儿天。这一"天",一个关于公共空间的一天、关于象征性行为的价值的一天、以及与孔子对比庄子靠个体(个人)社会的一天。
on this day we sat in shadows, tried to learn how to play Go, and had a talk about public space, the value of symbolic acts and Zhuangzi versus Confucius' possibilities for a society that relies on the individual.
这一"天"貌似与任何天的一样,日落时观众开始围绕旗杆等看降旗。穿着白上衣黑裤子的一小队广场卫队进场,队长在按节奏喊"下!"队员便棋子般一个一个被"下"到看客周围的固定位置上。象征性貌似也在呼应我们,所以我们再下了一盘大棋。
the close of this day appears to be like any other day, where an audience crowds around at dusk to watch the daily lowering of the national flag. black and white-clad guards march in, and their commander shouts, "xia!" in a timed rhythm, releasing them one-by-one like playing pieces in stationed positions around the perimeter of tourists. Symbolism acts back upon us, and we play another game of go.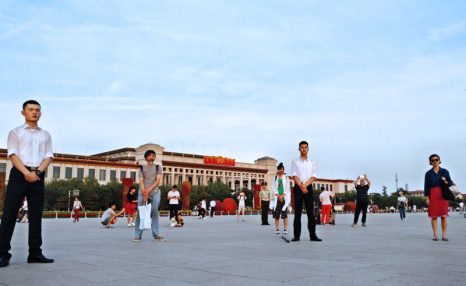 摄影:大米
Posted by 丫 |
reply »
it was our dream come true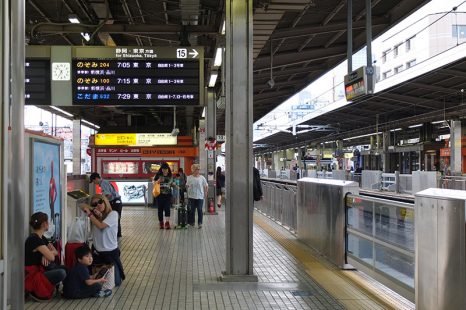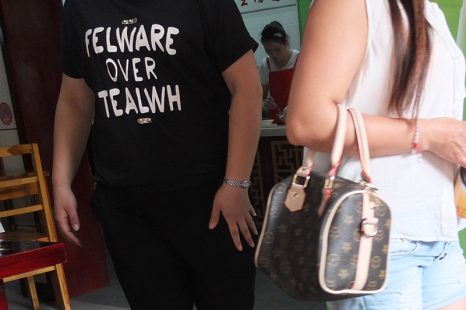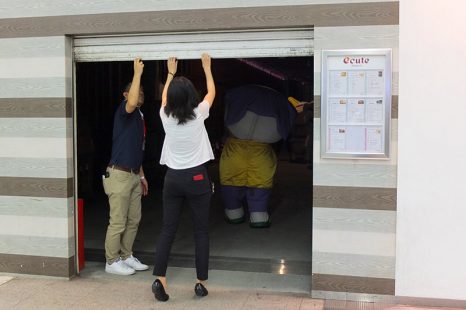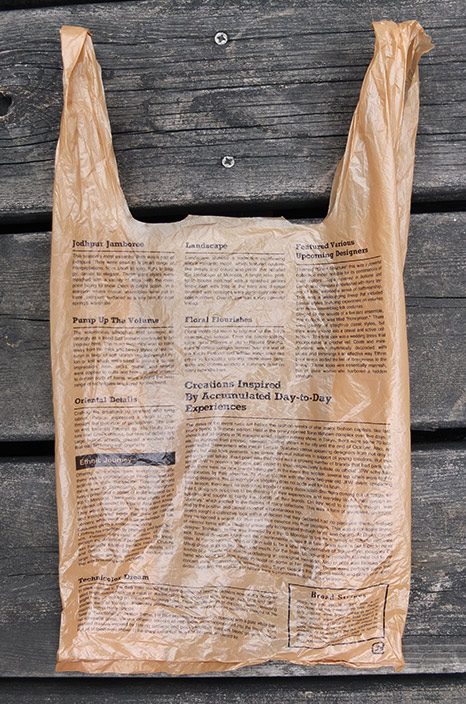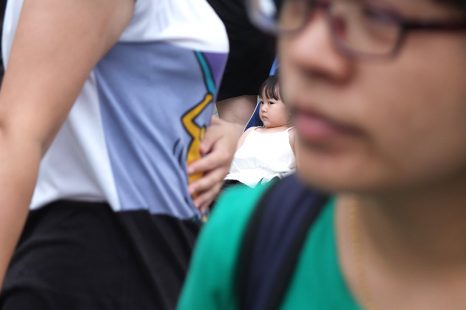 Posted by 丫 |
reply »
connoisseur of chaos and the castle of crossed destinies

for the 'series' of thinking-doing…
Posted by 丫 |
reply »
writing oneself: the institute for spatial experiments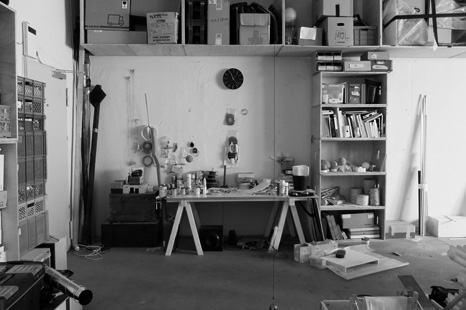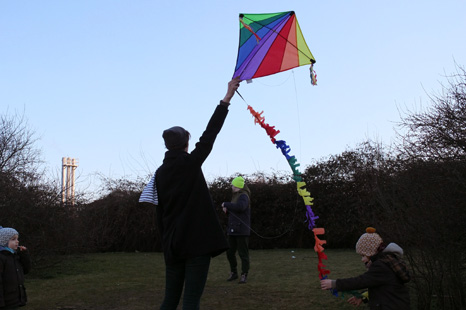 It could be said that these stammering movements begin egocentrically, not unexpected, as an awkward, unskilled dervish of thoughts, curiousities and flying trajectories (from me) of things trying to find their place. In other words, I am writing myself in this conversation, between you and me. What we do not know about one another has a context embedded in a structure known as art, or the institution, or the awkward banter of appointed meetings. I write myself in concentric circles that could fly through you or past you, and you may do the same, depending upon what could be put into words, where words may embody bodies and bodies circle around one another.
There is a book somewhere called Speech Matters, and in it an artist parenthesised as R.G. wrote this for his biography:
What is a biography, if not the markings of certain habits, born here, did that, a sentence or two about the ideas or questions one is concerned with, details, places of study, cities lived, a list of 'accomplishments'. How to punctuate and elaborate a habit, until it breaks, cracks open, begins to stutter, bleed, set itself afire, and disappear into a crowd. She said, a word or two different, a small mark, to say, nothing more intimate in saying no, stopping, refusing. Why not have this book write a biography of itself. Why not a language give an account of its life. Here I said this. Here it did that. Here she died, at this date, at this time, at this place. Here she was, when everything came together and folded. Here she did this work which would never live up to anything but what an other would make of it. Where to find this other?
I have seen other versions written elsewhere. If we meet, of course it's only one of any possible.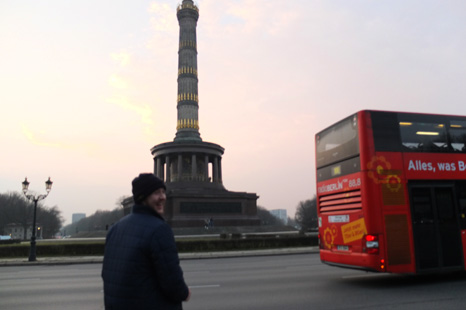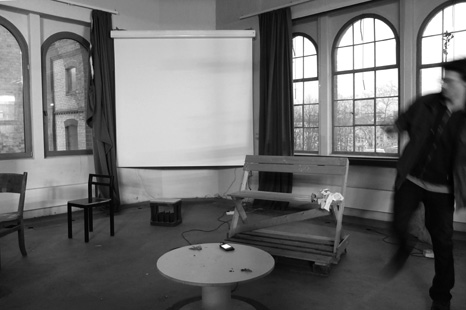 Posted by 丫 |
more »
notes from the yangtze (holdings), HIT, strike, limited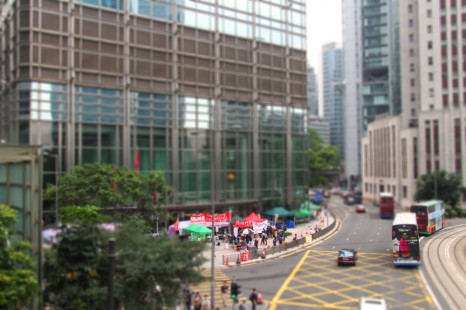 It all started with an image, though one that really came into a so to speak light before it even existed. One sees, firstly. Punctum as a form or attention, filter or framing device——an interruption in the act of seeing which triggers a refraction where association is the flipping upside-down of the mirror as much as a natural stream of thought. Oh. Constantly grasping at words. Try to describe flows, try to pick up words that describe people: 散文诗人, the great essayist, experimental folk maker. One is never enough, of course——artist, writer, activist——but if i could describe to you a process instead then perhaps i wouldn't have gone through it all in quite the same way anyway. Words destroy me, time passes, and in the meanwhile we play a few games.
It all started with a seasick steadicam. It was the bane of those first few weeks of working, becoming one of those challenges that one cannot give up on simply because you've already wasted too much time trying and cannot bear to let go in vain. And those many hours spent walking back and forth the third floor flat tinkering with an orange handsaw arm, PET bottle caps and various metal washers came out of a whim, really, based upon a beginner's rereading of The Politics of Disappearance and moving around in Hong Kong. Movement, restlessness, sitting at a desk overlooking noisy Shanghai Street looking for the right troubleshooting video to make the damned steadicam work as it should. Sitting as restless as distraction, the wrong videos lead to other flows, like centripetally-spinning eggs scrambled inside the shell and shanzhai effecting tilt-shift optics with video and image-editing software.
And we continue to work within that distraction, as if the Cantonese version of looking (眱) already directed our eyes askance, the Scheimpflug principle was made physical as if we were moving throughout the city while laying down. Or seeing through a viewfinder, especially when mounted on a seasick steadicam held at waist-height. Tilt-shift is a subtle change in perspective, and your weak limb makes everything feel more distant, passive but with uncertain intention like sleeping next to someone with their back turned to you. I wonder if feeling distance from these images makes one more of a subject or less of one.
He says, "I am thinking. What if the body were not important?"
We keep walking along an overpass, and she comes to match our pace on my right, listening. She interrupts him at one point, and when she closes her statement with, "Maybe it's an over-interpretation", her body moves away from us while keeping the tempo.
Later while they are opening up the furled black banner in her arms, I say to him, "In principle, we should be free. But with the body there is possession. And with possession there is the basis for all socio-political conflict." We stop at an intersection, in the middle of the street. Some people sit down.
It could have all started from there. He had warned me about getting arrested, but for all the supposed escalation it starts raining and traffic is restored. Everyone shoots images of everyone else. The three-man police film crew make a tilt-shift view, their camera perched on a gaffer pole above the crowd, one with his hands following gently on the shoulders of the gaffer. Everyone is in close proximity; the third is close behind.
She writes, for instance, "the Polis, properly speaking, is not the city-state in its physical location; it is the organization of the people as it arises out of acting and speaking together, and its true space lies between people living together for this purpose, no matter where they happen to be." The "true" space then lies "between the people" which means that as much as any action takes place somewhere located, it also establishes a space which belongs properly to alliance itself.

—Judith Butler, "Bodies in Alliance and the Politics of the Street"
When you look up tilt-shift photography on Wikipedia, you will find an image of Hong Kong viewed from Victoria Peak, as if that particular perspective and reference were made for that kind of displacement; distortions require further tweaking before we realise that the spaces of camaraderie encompass kilometers and the ones around them hone in the millimeters of a lens during public conflict. Focus shifts while waiting in civic procession: a boring walk, intermittent conversation, a hand-painted sign. She asks how we can change the circumstances. It is uncertain whether or not the question is real, let alone try to imagine jouissance or our own semblance. Keep on walking, they say, there's nothing to see here.
Posted by 丫 |
reply »
从最初(爱)的将来时 on the first, future of love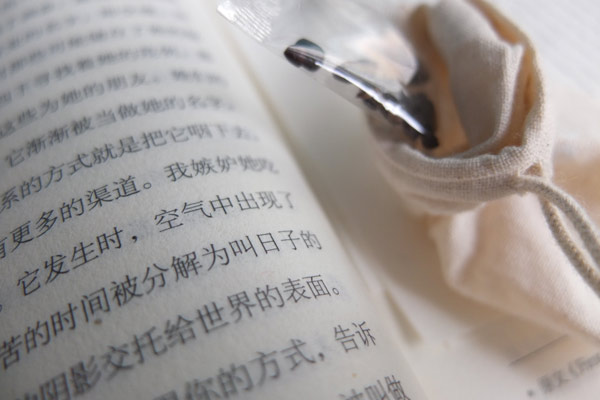 I told her about how your gifts are always somehow a burden. You know I'll keep them, don't you, all this junk offloaded over the course of these years, it's moved with me across the continent and across the city, taller piles each time, folders and envelopes and things scrawled with HB pencil at various degrees.
But maybe this time I can finally part with something, fortunate doubles, two gifts that i already have. One about a month older, given as a free gift at a liquid nitrogen frozen ice cream parlour (fashionable sunflower or more fashionable morning glory?), and the other, just a day or two younger than yours, when I bought the same issue of a literary bi-monthly not recognising where those ripped pages had come from. I'll daisy chain your generousity, hoarder friend, no matter how i cringe inside when he talks about change. and it wasn't even the change which we feared, just the way he said it. haven't you told me many times to let go?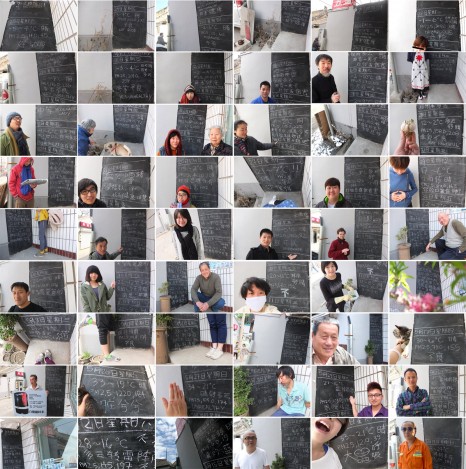 它发生时,空气中出现了叫做天气的变化,而此时低飞的子弹仍然被叫做朋友,痛苦的时间被分解为叫日子的间隔。在那时,太阳仍然恩宠这世界的事物,让它们将偶尔的阴影交托给世界的表面。每天都有些东西掉落在我身上,我的温度改变着。温度是另一种提醒你的方式,告诉你你只是自己,而不是别的什么;它让你和周围的一切分开。那些温度的变化被叫做情绪,它们有着好玩的外国名字,但我已经记不得它们了。对于发生在我身体之外的任何事情我都没有记忆能力。我记不得该如何准确地说这个短语:"我抱歉。"

This was when changes in the air were known as weather, when low-flying bullets were still called friends, and periods of suffering were broken up into intervals called days. Back then, the sun still honored the world's objects by letting them contribute the occasional shadow to the surface of the world. Everyday something fell on me and my temperature changed. Temperature was another way to remind you that you were only yourself and nothing else; it let you feel apart from everything around you. These changes of temperatures were called moods and they had interesting foreign names, but I no longer recall them. I have no memory for anything that happens outside my body.

I cannot recall the precise words for the phrase: "I'm sorry."
本∙马可斯 Ben Marcus,from that literary bi-monthly, on the first, future of love(但汉松翻译)…
Posted by 丫 |
reply »
immigrant's on kawara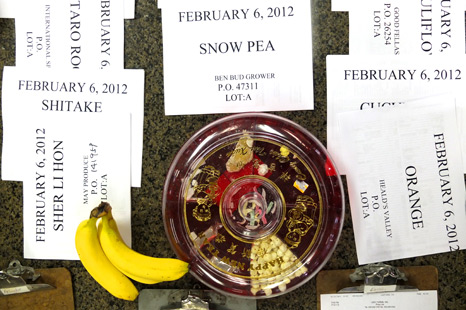 祝您…这龙年初十五 wishing you, on the fifteenth day of a new lunar year
Posted by 丫 |
reply »