women chopping wood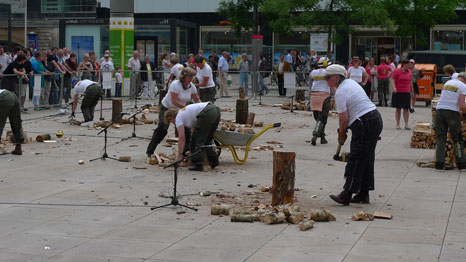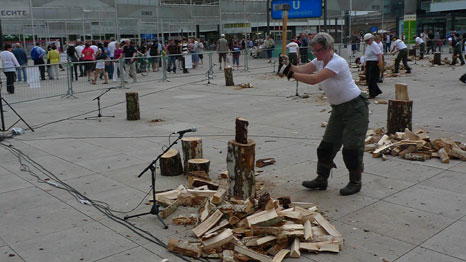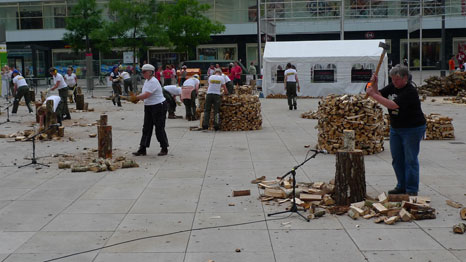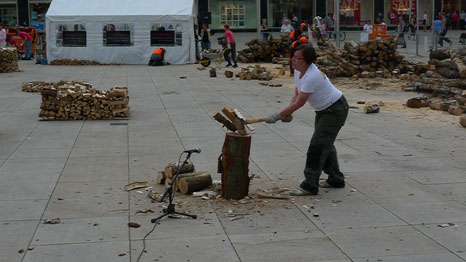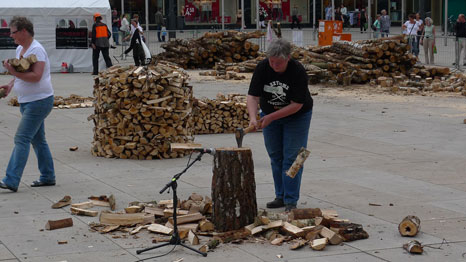 a live installation by choreographer Dorte Olesen, yesterday in alexanderplatz, berlin:
"15 Swedish women will travel to Berlin to meet a group of German women. They will have three days to complete their task: transforming 30 cubic metres of logs into imaginative woodpiles. The challenge includes co-operation, communication and getting to know one another across language and national barriers."
10 Responses to "women chopping wood"
Leave a Reply
You must be logged in to post a comment.