nusantao and a trans-pacific dialogue with Chris Kraus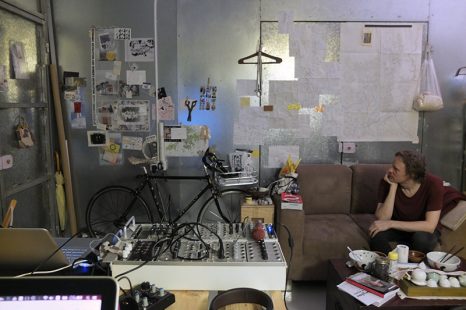 dirty south.
In a hypothesis developed by Wilhelm Solheim, the Nusantao Maritime Trading and Communication Network (NMTCN) is a trade and communication network that first appeared in the Asia-Pacific region during its Neolithic age, or beginning roughly around 5000 BC. "Nusantao" is an artificial term coined by Solheim, derived from the Austronesian root words nusa "south" and tao "man, people".
the spread in many directions as "a kind of excuse to party, right", T. commented, and W. agreed, even though she was disappointed that nobody was listening, and even though she wanted to find some theoretical right to party, like a Brechtian sausage.
There would not have been a French Revolution, as Marx stated, without the heroic illusions that natural law engendered. Of course, they did not become real, and what did become real of them, the free market of the bourgeoisie, is not at all that which was dreamed of, though wished for, hoped, demanded, as utopia. Thus now, if a world were to emerge that is hindered for apparent reasons, but that is entirely possible, one could say, it is astonishing that it is not——if such a world, in which hunger and immediate wants were eliminated, entirely in contrast to death, if this world would finally just "be allowed to breathe" and were set free, there would not only be platitudes that would come out at the end and gray prose and a complete lack of prospects and perspectives in regard to existence here and over there, but there would also be freedom from earning instead of freedom to earn, and this would provide some space for such richly prospective doubt and the decisive incentive toward utopia that is the meaning of Brecht's short sentence, "Something's missing." This sentence, which is in Mahagonny, is one of the most profound sentences that Brecht ever wrote, and it is in two words. What is this "something"? If it is not allowed to be cast in a picture, then I shall portray it as in the process of being (seiend). But one should not be allowed to eliminate it as if it really did not exist so that one could say the following about it: "It's about the sausage." Therefore, if all this is correct, I believe utopia cannot be removed from the world in spite of everything, and even the technological, which must definitely emerge and will be in the great realm of the utopian, will form only small sectors. That is a geometrical picture, which does not have any place here, but another picture can be found in the old peasant saying, there is no dance before the meal. People must first fill their stomachs, and then they can dance.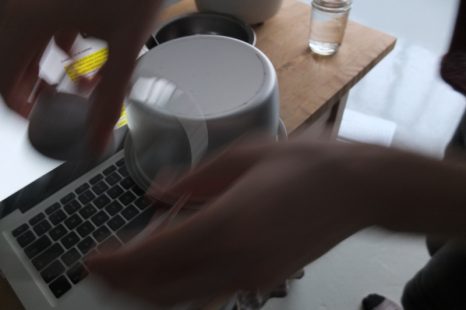 W.'s trauma of not being heard was a structural problem as much as a genetic defect, more recently amplified by contemporary notions of #fomo, post-maturity and the simple fear of being lost and forgotten and useful to no one.
S. was then of an age where she thought about age at least eight times a day. Having spent parts of her life in New York and LA, she knew where she was "from" didn't much matter. When she was a student at Wellington High School, S. recalled being told by the head English teacher, a salt-and-pepper-haired man in baggy black-and-white tweeds who'd published critical essays on D.H. Lawrence, that because of her emigration from the US at such a formative age, she had no nationality and therefore, despite her interest in literature, could not be a writer [see further at 版本 version 3.0]. Which is to say, S. had lived through various eras including the demise of nationalism.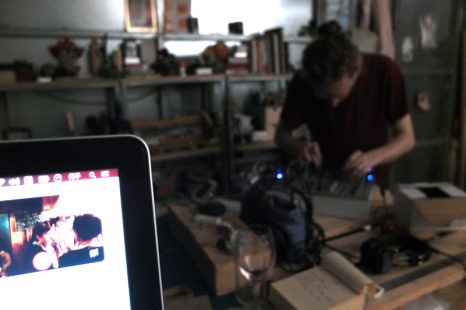 Unfortunately nationalisms have not really died if we are still looking for these genealogies of belonging, southern girl, and you empathised with O.'s alienation even though he talked about love and hate in a way that made you hate him. later, W. made a transnational gift of O.'s art object produced by W.'s semi-anonymous collective, her shy prefaces leading T. to make fun of W. because of her need to make a "finished product". These are all various forms of trade and transaction, not so dissimilar from the way that cultures and identities and forms of belonging happen over time, across oceans. so while W. becomes a businesswoman she finally realises that her roots are not merely ethnic as much as gender-specific and class-based, contaminated, kind of like 'dirty south'.
"Southern Girl" by Rahzel feat. Erykah Badu, from the 1999 album Make the Music 2000
Posted by 丫 |
reply »
and so it goes
more »
seven days for désiré[e] (don't pull away)
she called it a challenge in black and white, the days numbered incorrectly, but the rules repeated. seven seven seven seven seven seven seven days, seven seven seven seven seven seven seven photos of your everyday life. no explanation, no people.  supposed to challenge a friend to join, so 點, a?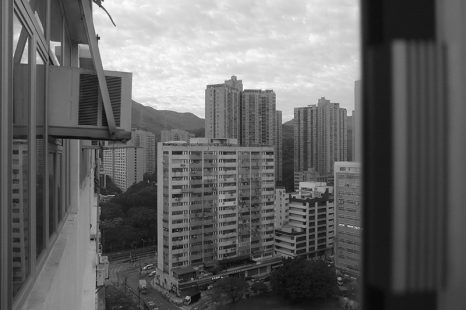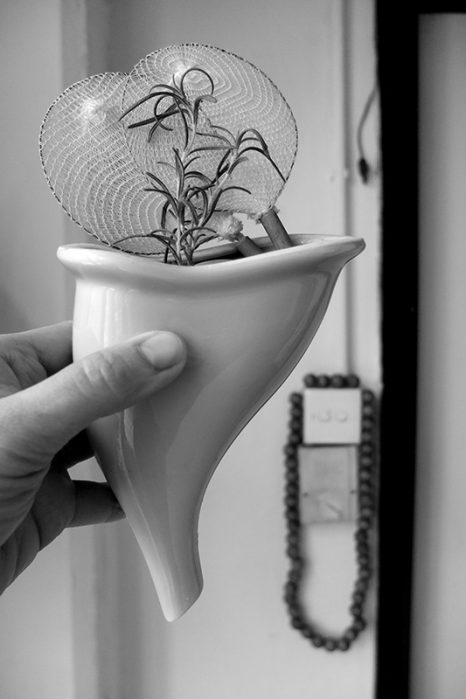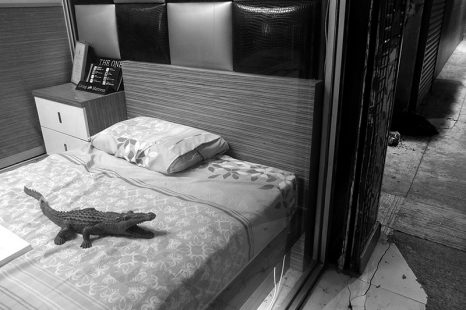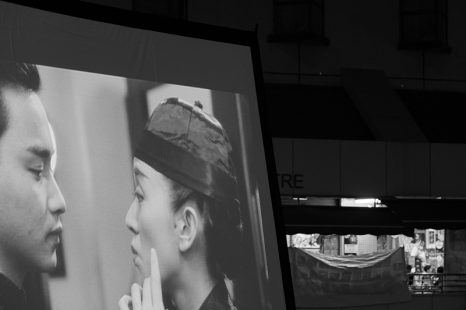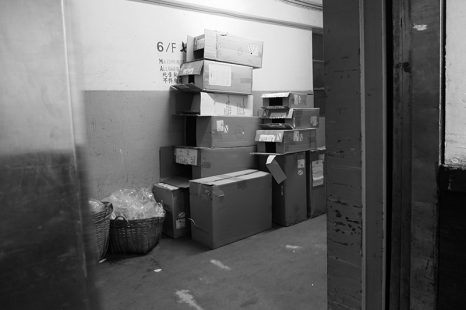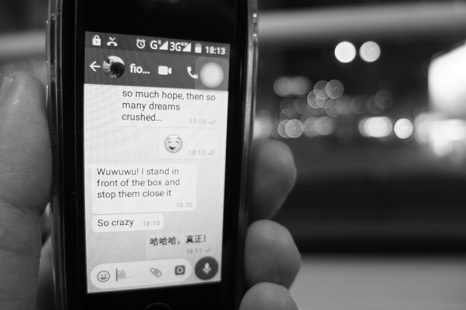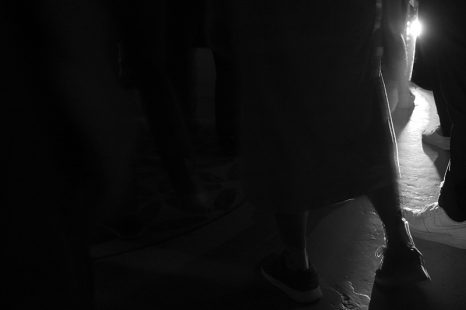 Posted by 丫 |
reply »
the sum total of five years of cultural exchange or the life-span of an american apparel store in beijing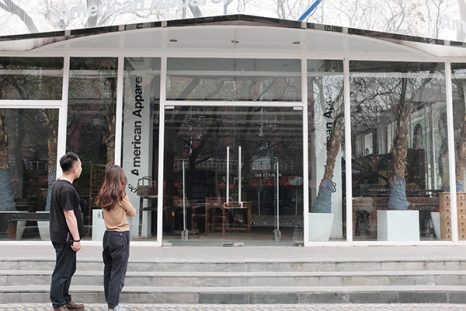 congratulations for your up-cycled changes. it's official! enjoy what's to come. what a beautiful switch. all the best for this beautiful adventure and thanks for all your input. we don't know each other well, but I think you meant a lot to them. and seeking new challenges is good (I'm not so good at that). working in the heart of culture, i'm sure you will thrive. sad you are leaving but it's good that you were able to do so many good things. good luck with future projects. congratulations. i'm sure we'll see each other. congratulation on your new challenge. if you ever pass through vienna, i would be glad to meet you again. how are you! it is really a surprise to hear that you left! but sometimes it is good to change. wish you all the success in your new work! :-) all the best for your new job. you're staying in the city? thanks for this email! how exciting that you are off on new adventures! wish you all the best. it was always a pleasure to work with you. wishing you all the best with your new job and who knows it might bring you to qingdao one day. congratulations. the bullet is through the church, beautiful. good message. speak soon. (well, since i said that you probably don't want to, but anyhow i had to). though if you really take that job, i'd find it a big step down, what a pity… hope to see you, i think i will be in asia until june. great news! good luck with your new challenge. thanks for your support the past years. keep in touch and see you around. we may have never really interacted that much, but i know you for a long time. it is very sweet to receive this email of yours, and glad you are moving on to a new adventure. hope you can keep me posted of your projects. in whatever cases, i always feel content and happy that our encounter can still last in beijing, where clearly a lot of comes and goes happen in a way that emotional connection can be so shifty, big hug and congrats to you and j. wish you all the best. congrats with your new uptake! was always a joy to work with you. wow, new position sounds good! it was always great and inspiring to work with you! keep me posted, best of luck and till soon! thanks for your mail but especially also for your work the last few years there far away. it was probably not an easy decision to leave, however the new challenge is a good one, wherein you would again be able to mediate. whatever happens, wishing you success! our grant application went well! thanks to you! good luck! probably see you soon. good luck with the new challenge, whatever it may be. i must say i miss the city a lot myself and hope to come by again soon. i can imagine that even after five years you still want to stay and so take on a new challenge there. i wish you the very best for the future. from my side, many thanks for the pleasant cooperation. wishing you all the best and congratulations with the beautiful job. hopefully see you again in tokyo or beijing. so sorry to see you leaving us, but I'm sure we'll meet again! lots of success in your new job wherever that may be. and of course many thanks for your contribution and support to our mission. this is the year of big news! life is always more exciting and challenging when you shake the tree. as you may well know, we are still searching for the right partner for our own adventure. if ever you would be open to discussions on this topic, please do let me know. i am sure you well know that they are on a rocky road so maybe if you do in fact decide to stay and go for it it could be very interesting in the short term, but it is not sure at this point how long the venue will continue. there is certainly a lot happening these days in China and especially within the realm of design. looking forward to hearing from you and good luck with the new chapter in lifetime adventure. many congratulations with the job! hopefully we may still see each other in china. well that sounds like a challenging move! good luck and enjoy :-) enjoy your new workplace. wish a lot of success with your new plans. for me it was nice to have met you. the support helped a lot. on the 20th of may my solo exhibition opens in the two cities gallery. you are of course invited. all the best and good luck in your future endeavours!! congratulations on the new job!!! i'll be back in april and would love to catch up :) i'm sure the new you will also be great at welcoming artists and creative projects. it remains a bizarre thought… good luck today and enjoy it for now. and the new position sounds like it was made for you (but the other thing sounds good tooooo – what's that??) thanks for your message. no, i didn't know you were leaving. five years is also a nice term. lots of success with your new job. all the best. i'm really happy for you! wish you all the best and do let me know when you are happen to be in shanghai someday in the near future! much luck, love and success. i admire your steps en we keep in touch, for sure! thanks for all your support and you're always welcome in jingdezhen, amsterdam or wherever we may meet. it's truely sad to learn that you're leaving, however, everyting will come to an end and we have to move on for new adventures. taking this opportunity, i'd like to thank you for all the work you've done for us, and for promoting bilateral cultural exchanges and cooperation as well. we wish you every success in your fufure journey. thanks for the news! and good luck with whatever comes next… nice! congratulations and wish you luck with your upcoming engagement! thanks for all the help and see you a next time! with many congratulations and best wishes for your new appointment. p.s. i hope that my health will one day allow me to return to china. i miss everyone dearly! congratulation for your very likely new position. that's great, good for you! i'm working on a show next door this summer. let's ketch up. thanks for your kind and touching email! i think it is great news that you will be directing such an insteresting institution. i am sure you will make an amazing work there. you will be most probably getting some news from me in the near future. i wish you the best and good luck in your new position. great news! success with your new challenge. thanks for your support the past years! keep in touch and see you around..:)!    congrats with your new appointment. i had the pleasure of visiting once, and that's a cool place! it was a pleasure working with you, and we continue to have the opportunity bumping into each other at beijing events! thanks for the cooperation and nice that you've found a new place! wishing you all the best! we of course wish you all the best and many thanks for your help and input the past years! it was nice to have such a contact at such a place! hopefully our paths will cross again sometime, keep us posted on nice things! wonderful to read about your new adventure and good that you'll stay in beijing. i hope to be there again from july 1 for a period of 6 months. i'm sure we'll run into each other at some point. shortly i'll write your colleagues discuss how to obtain a visa. i was told that they would write the letter. my host seems not to be officially registered in China. coming wednesday at the chinese school in amsterdam i'll tell my classmates at the beginners course in chinese something about q, the origin of her name, the collaboration, the differences between us and the book. the day after that new drawings from series will be shown, herewith the card. the series is part one of my new china project on which i want to work further in beijing. thanks for the pleasant collaboration, and lots of success and pleasure with your new steps! nice successor you have ;) lots of success in your new phase of life! perhaps we'll see each other soon in beijing :) enjoy it there! congratulations! apparently still the place to be? certainly, otherwise you wouldn't have headed there, haha. i also once too was able to take b. there for a nice lunch with chinese artists, h. and the like, about freedom of speech. was a reasonably good conversation and i gained more respect for b. lots of success with your new job there. i know that t. and his girlfriend j. also started there way back, but more physically there because it didn't exist there yet. that was in the time that the first and second festival was co-organised by them, long long time ago. did you speak to m. at any point or do you still speak to her? i hope she is okay personally. hope that that didn't cast a nasty dark shadow over your work although it must be strange to see your direct colleague on the front page of the paper. it even threw me. again, enjoy it there, try to keep your head cool (amongst all the art snobs and italian art phds) and enjoy everything you see and experience. soooo important. perhaps only in retrospect you realize how special everything you experience is. thanks for your message. i had indeed heard some things. i understand your move. from your message i gather that you prefer to stay in china. wish you success and who knows we may see each other again. first of all of course many thanks for your support before, during and after our visit to beijing! very good that you'll remain in the city and exciting that you (probably if i gather correctly) are going to work there. is it known yet whom the new owners will be? and will p. be your new colleague? in any case: lots of success! a pity to hear you are leaving. but also good to hear that there is an interesting and challenging job waiting for you. i wish you lots of success with that and hopefully we'll still bump into each other. congratulations with this beautiful job! nice for you. i wish you lots of success and hope it offers you new inspiration. perhaps we'll see each other? good luck with your departure and the new roads you will embark on. keep me posted. it was great to work with you in 2015. the project wouldn't have been there without you! keep us posted on developments! seems like a fantastic challenge in light of the changes ahead! good luck! sorry to hear that you are leaving the five-year position. congrats on moving on to the next level! good luck with your next step, give it that or any other better offer! look forward to seeing you again! nice one for j.! thank you for your kind mail and big congratulations on the new adventure! it's been a pleasure working with you all these years and hopefully we can still collaborate in the future (hat-making workshop as public programme perhaps?! hat-exhibition?)!! in any case, it sounds exciting! they used to sell my more-crazy hats in the gift shop. my contacts were s, a, store manager r. and others. but they may not be there anymore! enjoy the new challenge!!! 5 years is indeed some time. good luck there (if that's what it became) otherwise at another company!!! if you have any questions, feel free to contact me. look forward to hearing from you. it was a bit of a shock when we received your e-mail. our point of contact is leaving. but when we read on we saw that you are moving on to a beautiful new position. it will take some getting used to in the beginning after 5 years of being engaged in your current work but people should not avoid new challenges in their lives. we want to wholeheartedly thank you for the pleasant cooperation and the support you gave me last year. the cooperation was pleasant and went smoothly and i appreciated very much that you came to visit as well. but also that you informed and encouraged me to participate in this new show this year. thus i handed in the application form and the description of three works. in the information papers i read that the selection would be announced at the end of march. when i hadn't heard from them by then i wrote a short mail to the organizers asking whether i had been selected or not with regard to the planning of other shows. i received the following reply: "thank you for your attention. we are busy reporting all the materials to the ministry of culture for approval. after that, we will inform all the selected artists about the final list. maybe in may". kind of funny, the ministry of culture, which gave me an award, now has to give the approval. it remains exciting. again, wishing you success with your new position, also from my husband e. and we hope to meet you again in that city, which we came to love so much. congratulations with your new position. that sounds great! looking forward to meeting you there soon! good luck! it sounds very exciting! thank you for the support you gave us in the past. i hope to meet you soon again there and maybe work together in something else, who knows. wow great news! it will be great for you and you will have another interesting journey ahead, yes stay with us please, breath more air with us as we so need you here :-) stay in touch and let's catch up sometimes if you're free. i am much freer nowadays, enjoying the motherhood one more time. how exciting for you! it makes me happy to read your email. i wish you success with your new adventure and i really hope i see you again in not too long. congratulations a., what a loss for them. good luck with your new life choice, can't wait to hear more. just saw your email. congratulations to your new adventure! it's cool to see you moving on. let's stay in touch! congratulation for your new position. wish you beautiful career transforming, cherish and keep touch! big change! have fun and let's catch up soon! heard it was your last day today. strength to you for saying goodbye and enjoy your new step. lot's of success with your new challenge! i am just back in the office from a short holiday and saw your email. congratulations!!! happy for you to get on the new adventure. good that you are still there! be in touch! and meet up whenever there is a chance! hi dear, got your e-mail! wish you a great start there! good to hear from you, and what a nice new position! i wish you lots of success with it, and perhaps our paths will cross again, there or elsewhere. may i keep you informed of interesting news or when we may head there again with our summer sessions? this summer we're going to tokyo, also nice… hi, i wish you the best of luck with the new steps in your career! i'm sure it will be a great adventure… i'm actually in china at the moment, we're on our way to tibet, but unfortunately will not be able to make it to beijing this year. after tibet we'll go to hong kong to research job possibilities :-) keep in touch! hi, so nice to hear from you and many congratulations with this great new job! probably wasn't easy to take this step.very cool! for a moment i thought you wrote you were going to amsterdam, but this sounds much better :-) i still work at the same place but it's starting to itch to do something abroad. my boyfriend is in oman now for work, it also offers new opportunities. and hopefully back to beijing in future. anyway: lots of fun and success.
love, all.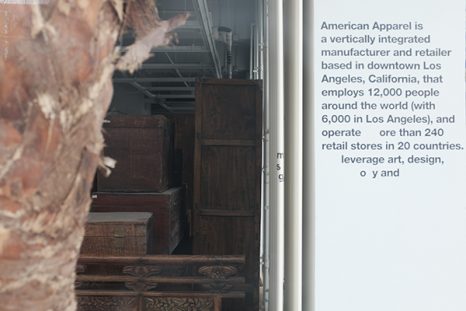 .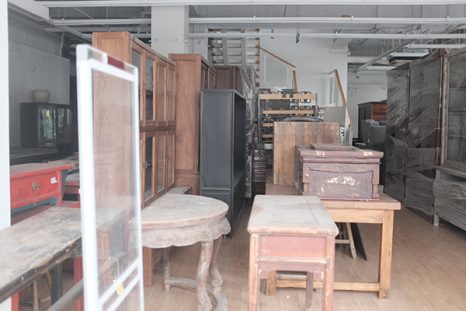 .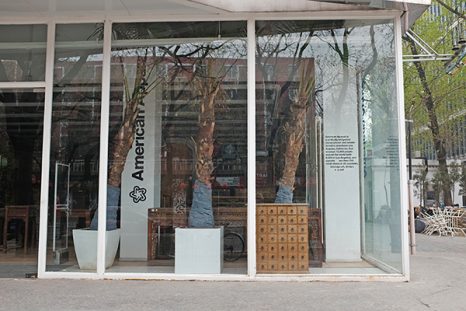 Posted by a |
reply »
fragments of fungi imperfecti
In the Thai language, the phoneme "hed" can mean "เห็ด mushroom", but in the northeastern Isan dialect it can also mean "เฮ็ด do". #RADIOHED will broadcast intermittently both on air and online from Bangkok beginning Wednesday, 9 August 2017 at 13:00 UTC +7.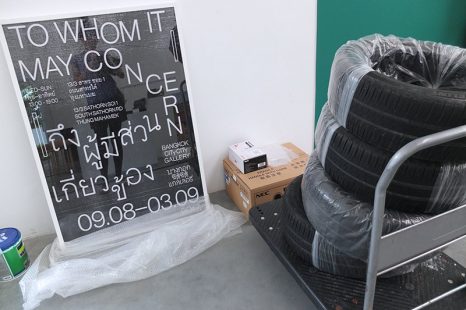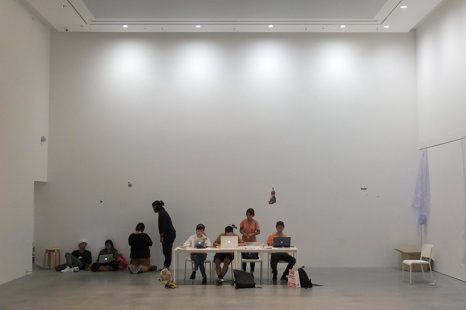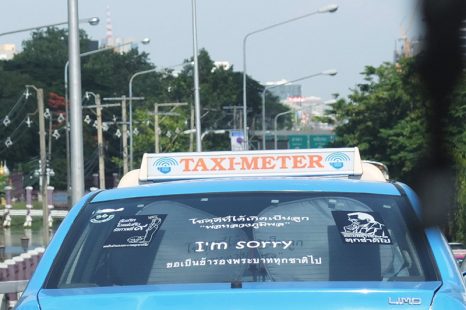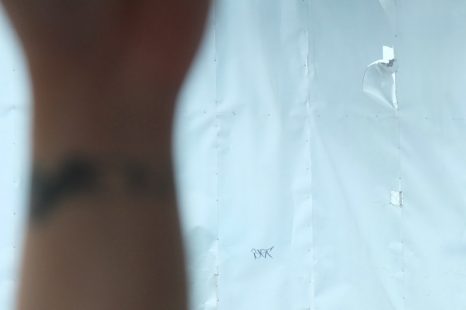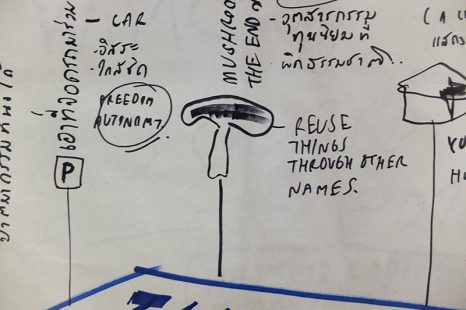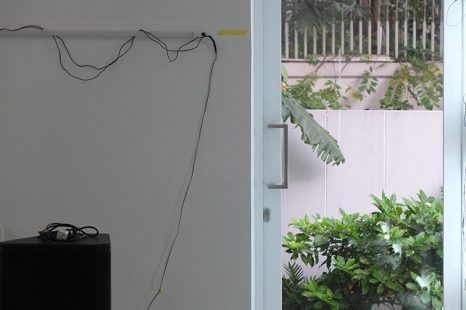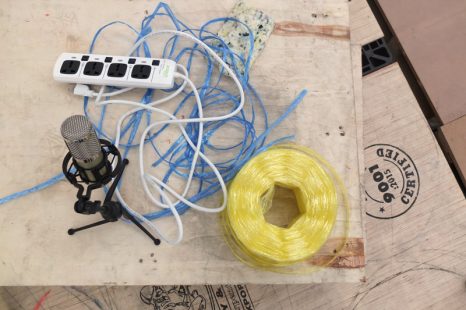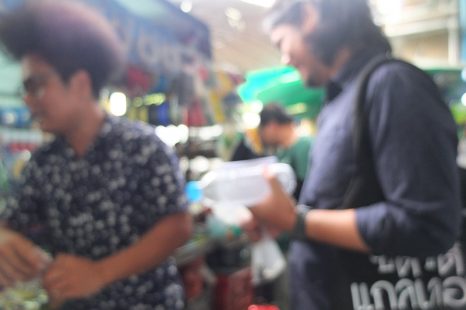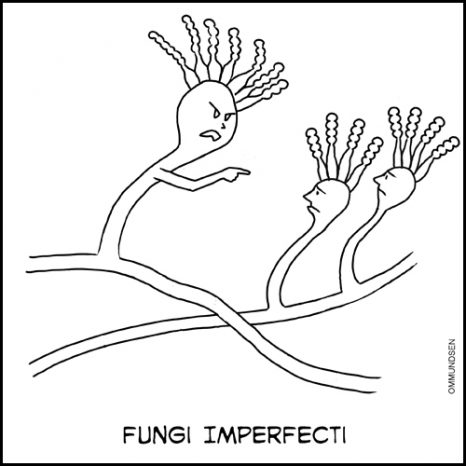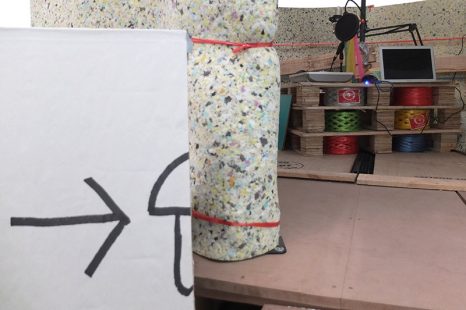 Posted by 丫 |
reply »
一天的二十八周年 the fourth of june, 28 years old
这一天,我们坐在阴影之中、学习了一下围棋、同时聊了一会儿天。这一"天",一个关于公共空间的一天、关于象征性行为的价值的一天、以及与孔子对比庄子靠个体(个人)社会的一天。
on this day we sat in shadows, tried to learn how to play Go, and had a talk about public space, the value of symbolic acts and Zhuangzi versus Confucius' possibilities for a society that relies on the individual.
这一"天"貌似与任何天的一样,日落时观众开始围绕旗杆等看降旗。穿着白上衣黑裤子的一小队广场卫队进场,队长在按节奏喊"下!"队员便棋子般一个一个被"下"到看客周围的固定位置上。象征性貌似也在呼应我们,所以我们再下了一盘大棋。
the close of this day appears to be like any other day, where an audience crowds around at dusk to watch the daily lowering of the national flag. black and white-clad guards march in, and their commander shouts, "xia!" in a timed rhythm, releasing them one-by-one like playing pieces in stationed positions around the perimeter of tourists. Symbolism acts back upon us, and we play another game of go.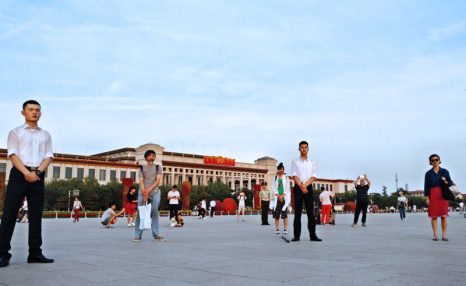 摄影:大米
Posted by 丫 |
reply »
filled with initials and dotted with territories (for aka-chan)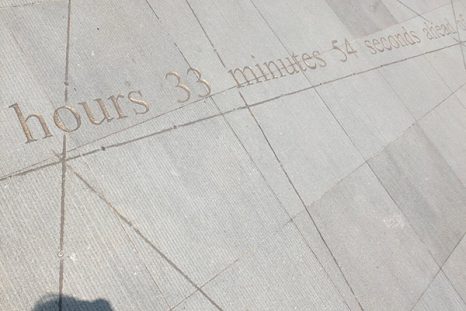 Dearest aka-chan,
Has it been a big year for you, preceding and to come after the day yesterday which was indeed a day? i think about you often this year, you know, something like the distance of six months and the time of always. it makes me happy your daughter declares you are four years-old this time.
Actually, i celebrated your day in the city where we travelled, four years and 11 months ago. i wrote a message to z and we will meet after the 14th of this month. and probably i will meet mevrouw a at the beginning of next month. and f later in that month. but there are many more initials that have been lost, and sometimes this feels like the ocean, sometimes it feels sad. but i still don't want to admit regret, so last week i visited an ocean filled with initials and dotted with territories, an ocean that knows very vast and very small at the same time.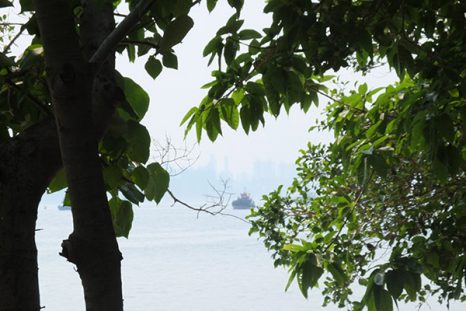 At the bottom of a granite hill, there are many seafood restaurants which make this area a popular place to visit. you have to pass through small alleyways filled with creatures in glass tanks, and when you see a jade green postbox you can turn slightly to the right, then keep walking to get to the sea. this is one of the old postboxes from the colonial era, one of only seven left in the city bearing the cipher of King George V, but its freshly painted green-blue is really just a bad moustache.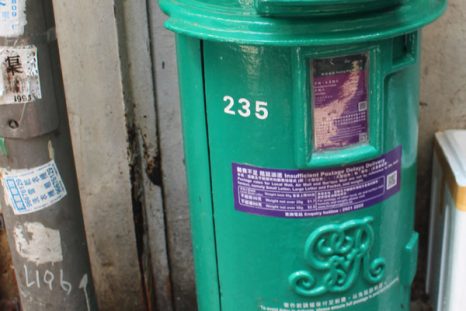 when you emerge from the alley and arrive at the ocean, actually it looks not so much like the sea but a river. There is another bank with another hill on the opposite side, with granite that is identically uniform and equigranular (the average grain size is just over 2mm) to the granite on this side. There are some aunties and uncles playing cards on this side. Maybe there are on the other side, too. Although it is less than 500 metres across to the other side, it is wide enough not to see aunties and uncles over there. But my aunt used to live on that side, maybe only for about one or two years. Now she lives closer to this side, closer to where our family grew up, which maybe makes sense because here we are at the gateway for the Fujianese immigrants coming into the city. There were also many immigrants from Chiuchow, which is further east and further north from here as you keep heading along the coast. If you keep going further and further east and further and further north, you will arrive in Japan, and it is through this gateway that many Japanese merchants also passed, as well as Portuguese merchants on their way back from Japan.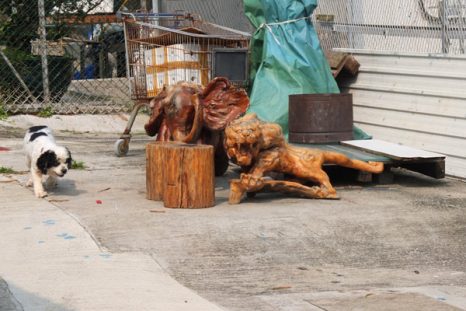 The ocean is very vast. But here it is very small, less than 500 metres across, and there is a small temple for the goddess 天后 Tinhau. Actually, it is better luck to call her 媽祖 Matsu. She is the goddess of the seafarers, and you will find many temples in this region dedicated to her. Once i visited her island and sat on the cliff of her knees, looking over to China. I fell asleep at one point, and when I awoke, I was in China. Twice when people awoke here, they saw Matsu resting in the clouds——once in 1953, the year my mother was born, and once just last year, when I was halfway between here and Japan.
If you entered the harbour from the east, perhaps Chiuchow or Fujian or Japan, her presence at this gateway would have calmed you, and upon passing through the inlet the water would have indeed been calmer, and you would have rested easy only to be ransacked by the pirates watching from above on the granite hill. there have been gangs and clans and colonisers here, changing hands and moving around for longer than we know. there have been territories since the beginning of these beginnings… something is always east to somebody else. sometimes the view is long and vast, and sometimes it is less than 500 metres across.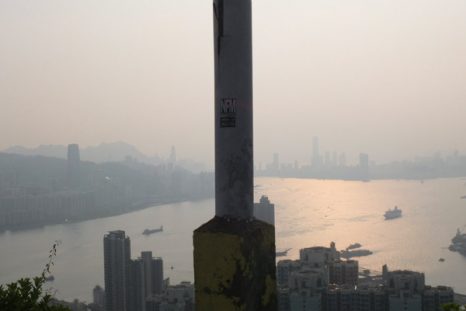 Posted by 丫 |
reply »
anything fun going on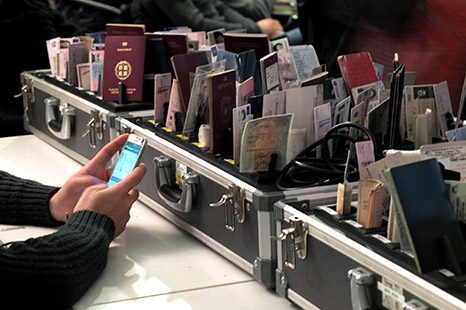 Is 'Anything fun going on?' a funny or weird question? I thought it was quite quotidian——'怎么样?'、'What's up'——but if it all sounds too rhetorically polite and this context of digital correspondence should eliminate inquiries into some IRL, please accept my sincerest apologies.
unwarranted aside into anecdote. i was in a shopping mall the other day and while browsing a selection of a proud to be Texas-born international company's fine wristwatches, the perky shop assistant asked, 'So what have you been up to today?', the unfortunate response being my fleeing the store. What should be reported of my day to a pouncing stranger tracking my eyeball movements to see which watch i'm attracted to——or as if now the policing and surveying has become so diffuse that everyone, even the shopgirl, is a viable check and measure on the status update of each and every consumer. Because yes we are all consumers now, taking precedent over 'citizenry', no more obviously felt than by way of those worldly practices people are able to maintain relatively easily in every place (latte, hamburger, uber ride). Of course, this is an observation of privilege coming from an (un)fortunate frequent traveler of 'destinations' that bear Starbucks logos as opposed to those other greater parts of the world still lacking decent infrastructure and education for its inhabitants, parts of the world that are still war-torn or 'uncivilised', parts of the world where the imperatives for freedom are not yet measured by the variety of packaged goods. And even if you don't frequent Starbucks, or McDonald's, or hitch uber, the fact that there are equally plentiful 'organic' and 'artisanal' backups is another minima moralia.
That is the fun going on, actually. We're having so much fucking fun everyday we don't know what to do with ourselves. Asking 'anything fun going on' is offensive, maybe, you're right. Like swiping feeds, goddamit, information bloodsucking, 'consumers are always right'.
'Anything fun going on' is like the airline attendant at the check-in counter who, since I've told her my profession is 'artist', asks where my most recent favourite exhibition has been. She is curious to know not only the city but the name of the institution, and for a moment i imagine her honestly believable sincerity. She proceeds to ask me which show was my favourite. A show that I have participated in or any show in general? Yours. Okay, hmmm… trying to be quick and effortless (speed and style as truth), I tick off a show that took place at a gallery in a different city. What is the name of the gallery? And as I name a name, I wonder about her interest in the institutions of culture, about the casual sophistication of big brothering these days, at this makeshift tin terminal that appears to have been built specifically for flights to the United States and Israel. This is perhaps due to the extra demands for security, both from the increased chance of malicious attacks and from the U.S. imposition of preemptive security measures abroad to prevent such attacks. So when a young Italian woman in uniform asks me about the fun details of my life, a subjective displacement has already taken place, and cynicism says it's not a person talking to me, but the mechanisms of a system which have already striated us into one of a few alternating roles: policing agent, perpetrator, victim or just another piece of data. Friendliness as an appropriation for smoother extraction. Consumer interaction as marketing as profiling as social control as endless production.
You always put the state and the spy as counterforces, but I am afraid 'the gravitational force of what is bourgeois' within us entertains the story in its complexities of rendering forces ambiguous. Spy works for state. What is the name of the state? And how do you do today?
Posted by 丫 |
reply »