and so it goes
more »
the sum total of five years of cultural exchange or the life-span of an american apparel store in beijing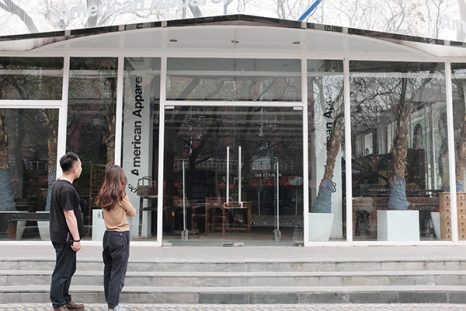 congratulations for your up-cycled changes. it's official! enjoy what's to come. what a beautiful switch. all the best for this beautiful adventure and thanks for all your input. we don't know each other well, but I think you meant a lot to them. and seeking new challenges is good (I'm not so good at that). working in the heart of culture, i'm sure you will thrive. sad you are leaving but it's good that you were able to do so many good things. good luck with future projects. congratulations. i'm sure we'll see each other. congratulation on your new challenge. if you ever pass through vienna, i would be glad to meet you again. how are you! it is really a surprise to hear that you left! but sometimes it is good to change. wish you all the success in your new work! :-) all the best for your new job. you're staying in the city? thanks for this email! how exciting that you are off on new adventures! wish you all the best. it was always a pleasure to work with you. wishing you all the best with your new job and who knows it might bring you to qingdao one day. congratulations. the bullet is through the church, beautiful. good message. speak soon. (well, since i said that you probably don't want to, but anyhow i had to). though if you really take that job, i'd find it a big step down, what a pity… hope to see you, i think i will be in asia until june. great news! good luck with your new challenge. thanks for your support the past years. keep in touch and see you around. we may have never really interacted that much, but i know you for a long time. it is very sweet to receive this email of yours, and glad you are moving on to a new adventure. hope you can keep me posted of your projects. in whatever cases, i always feel content and happy that our encounter can still last in beijing, where clearly a lot of comes and goes happen in a way that emotional connection can be so shifty, big hug and congrats to you and j. wish you all the best. congrats with your new uptake! was always a joy to work with you. wow, new position sounds good! it was always great and inspiring to work with you! keep me posted, best of luck and till soon! thanks for your mail but especially also for your work the last few years there far away. it was probably not an easy decision to leave, however the new challenge is a good one, wherein you would again be able to mediate. whatever happens, wishing you success! our grant application went well! thanks to you! good luck! probably see you soon. good luck with the new challenge, whatever it may be. i must say i miss the city a lot myself and hope to come by again soon. i can imagine that even after five years you still want to stay and so take on a new challenge there. i wish you the very best for the future. from my side, many thanks for the pleasant cooperation. wishing you all the best and congratulations with the beautiful job. hopefully see you again in tokyo or beijing. so sorry to see you leaving us, but I'm sure we'll meet again! lots of success in your new job wherever that may be. and of course many thanks for your contribution and support to our mission. this is the year of big news! life is always more exciting and challenging when you shake the tree. as you may well know, we are still searching for the right partner for our own adventure. if ever you would be open to discussions on this topic, please do let me know. i am sure you well know that they are on a rocky road so maybe if you do in fact decide to stay and go for it it could be very interesting in the short term, but it is not sure at this point how long the venue will continue. there is certainly a lot happening these days in China and especially within the realm of design. looking forward to hearing from you and good luck with the new chapter in lifetime adventure. many congratulations with the job! hopefully we may still see each other in china. well that sounds like a challenging move! good luck and enjoy :-) enjoy your new workplace. wish a lot of success with your new plans. for me it was nice to have met you. the support helped a lot. on the 20th of may my solo exhibition opens in the two cities gallery. you are of course invited. all the best and good luck in your future endeavours!! congratulations on the new job!!! i'll be back in april and would love to catch up :) i'm sure the new you will also be great at welcoming artists and creative projects. it remains a bizarre thought… good luck today and enjoy it for now. and the new position sounds like it was made for you (but the other thing sounds good tooooo – what's that??) thanks for your message. no, i didn't know you were leaving. five years is also a nice term. lots of success with your new job. all the best. i'm really happy for you! wish you all the best and do let me know when you are happen to be in shanghai someday in the near future! much luck, love and success. i admire your steps en we keep in touch, for sure! thanks for all your support and you're always welcome in jingdezhen, amsterdam or wherever we may meet. it's truely sad to learn that you're leaving, however, everyting will come to an end and we have to move on for new adventures. taking this opportunity, i'd like to thank you for all the work you've done for us, and for promoting bilateral cultural exchanges and cooperation as well. we wish you every success in your fufure journey. thanks for the news! and good luck with whatever comes next… nice! congratulations and wish you luck with your upcoming engagement! thanks for all the help and see you a next time! with many congratulations and best wishes for your new appointment. p.s. i hope that my health will one day allow me to return to china. i miss everyone dearly! congratulation for your very likely new position. that's great, good for you! i'm working on a show next door this summer. let's ketch up. thanks for your kind and touching email! i think it is great news that you will be directing such an insteresting institution. i am sure you will make an amazing work there. you will be most probably getting some news from me in the near future. i wish you the best and good luck in your new position. great news! success with your new challenge. thanks for your support the past years! keep in touch and see you around..:)!    congrats with your new appointment. i had the pleasure of visiting once, and that's a cool place! it was a pleasure working with you, and we continue to have the opportunity bumping into each other at beijing events! thanks for the cooperation and nice that you've found a new place! wishing you all the best! we of course wish you all the best and many thanks for your help and input the past years! it was nice to have such a contact at such a place! hopefully our paths will cross again sometime, keep us posted on nice things! wonderful to read about your new adventure and good that you'll stay in beijing. i hope to be there again from july 1 for a period of 6 months. i'm sure we'll run into each other at some point. shortly i'll write your colleagues discuss how to obtain a visa. i was told that they would write the letter. my host seems not to be officially registered in China. coming wednesday at the chinese school in amsterdam i'll tell my classmates at the beginners course in chinese something about q, the origin of her name, the collaboration, the differences between us and the book. the day after that new drawings from series will be shown, herewith the card. the series is part one of my new china project on which i want to work further in beijing. thanks for the pleasant collaboration, and lots of success and pleasure with your new steps! nice successor you have ;) lots of success in your new phase of life! perhaps we'll see each other soon in beijing :) enjoy it there! congratulations! apparently still the place to be? certainly, otherwise you wouldn't have headed there, haha. i also once too was able to take b. there for a nice lunch with chinese artists, h. and the like, about freedom of speech. was a reasonably good conversation and i gained more respect for b. lots of success with your new job there. i know that t. and his girlfriend j. also started there way back, but more physically there because it didn't exist there yet. that was in the time that the first and second festival was co-organised by them, long long time ago. did you speak to m. at any point or do you still speak to her? i hope she is okay personally. hope that that didn't cast a nasty dark shadow over your work although it must be strange to see your direct colleague on the front page of the paper. it even threw me. again, enjoy it there, try to keep your head cool (amongst all the art snobs and italian art phds) and enjoy everything you see and experience. soooo important. perhaps only in retrospect you realize how special everything you experience is. thanks for your message. i had indeed heard some things. i understand your move. from your message i gather that you prefer to stay in china. wish you success and who knows we may see each other again. first of all of course many thanks for your support before, during and after our visit to beijing! very good that you'll remain in the city and exciting that you (probably if i gather correctly) are going to work there. is it known yet whom the new owners will be? and will p. be your new colleague? in any case: lots of success! a pity to hear you are leaving. but also good to hear that there is an interesting and challenging job waiting for you. i wish you lots of success with that and hopefully we'll still bump into each other. congratulations with this beautiful job! nice for you. i wish you lots of success and hope it offers you new inspiration. perhaps we'll see each other? good luck with your departure and the new roads you will embark on. keep me posted. it was great to work with you in 2015. the project wouldn't have been there without you! keep us posted on developments! seems like a fantastic challenge in light of the changes ahead! good luck! sorry to hear that you are leaving the five-year position. congrats on moving on to the next level! good luck with your next step, give it that or any other better offer! look forward to seeing you again! nice one for j.! thank you for your kind mail and big congratulations on the new adventure! it's been a pleasure working with you all these years and hopefully we can still collaborate in the future (hat-making workshop as public programme perhaps?! hat-exhibition?)!! in any case, it sounds exciting! they used to sell my more-crazy hats in the gift shop. my contacts were s, a, store manager r. and others. but they may not be there anymore! enjoy the new challenge!!! 5 years is indeed some time. good luck there (if that's what it became) otherwise at another company!!! if you have any questions, feel free to contact me. look forward to hearing from you. it was a bit of a shock when we received your e-mail. our point of contact is leaving. but when we read on we saw that you are moving on to a beautiful new position. it will take some getting used to in the beginning after 5 years of being engaged in your current work but people should not avoid new challenges in their lives. we want to wholeheartedly thank you for the pleasant cooperation and the support you gave me last year. the cooperation was pleasant and went smoothly and i appreciated very much that you came to visit as well. but also that you informed and encouraged me to participate in this new show this year. thus i handed in the application form and the description of three works. in the information papers i read that the selection would be announced at the end of march. when i hadn't heard from them by then i wrote a short mail to the organizers asking whether i had been selected or not with regard to the planning of other shows. i received the following reply: "thank you for your attention. we are busy reporting all the materials to the ministry of culture for approval. after that, we will inform all the selected artists about the final list. maybe in may". kind of funny, the ministry of culture, which gave me an award, now has to give the approval. it remains exciting. again, wishing you success with your new position, also from my husband e. and we hope to meet you again in that city, which we came to love so much. congratulations with your new position. that sounds great! looking forward to meeting you there soon! good luck! it sounds very exciting! thank you for the support you gave us in the past. i hope to meet you soon again there and maybe work together in something else, who knows. wow great news! it will be great for you and you will have another interesting journey ahead, yes stay with us please, breath more air with us as we so need you here :-) stay in touch and let's catch up sometimes if you're free. i am much freer nowadays, enjoying the motherhood one more time. how exciting for you! it makes me happy to read your email. i wish you success with your new adventure and i really hope i see you again in not too long. congratulations a., what a loss for them. good luck with your new life choice, can't wait to hear more. just saw your email. congratulations to your new adventure! it's cool to see you moving on. let's stay in touch! congratulation for your new position. wish you beautiful career transforming, cherish and keep touch! big change! have fun and let's catch up soon! heard it was your last day today. strength to you for saying goodbye and enjoy your new step. lot's of success with your new challenge! i am just back in the office from a short holiday and saw your email. congratulations!!! happy for you to get on the new adventure. good that you are still there! be in touch! and meet up whenever there is a chance! hi dear, got your e-mail! wish you a great start there! good to hear from you, and what a nice new position! i wish you lots of success with it, and perhaps our paths will cross again, there or elsewhere. may i keep you informed of interesting news or when we may head there again with our summer sessions? this summer we're going to tokyo, also nice… hi, i wish you the best of luck with the new steps in your career! i'm sure it will be a great adventure… i'm actually in china at the moment, we're on our way to tibet, but unfortunately will not be able to make it to beijing this year. after tibet we'll go to hong kong to research job possibilities :-) keep in touch! hi, so nice to hear from you and many congratulations with this great new job! probably wasn't easy to take this step.very cool! for a moment i thought you wrote you were going to amsterdam, but this sounds much better :-) i still work at the same place but it's starting to itch to do something abroad. my boyfriend is in oman now for work, it also offers new opportunities. and hopefully back to beijing in future. anyway: lots of fun and success.
love, all.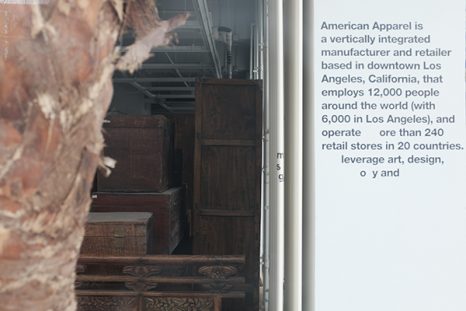 .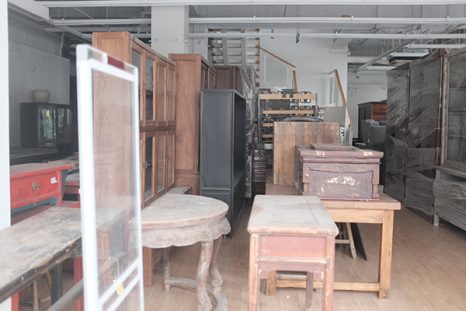 .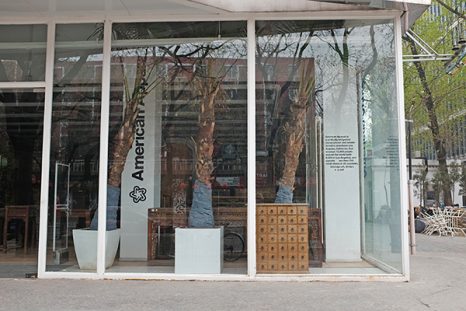 Posted by a |
reply »
fragments of fungi imperfecti
In the Thai language, the phoneme "hed" can mean "เห็ด mushroom", but in the northeastern Isan dialect it can also mean "เฮ็ด do". #RADIOHED will broadcast intermittently both on air and online from Bangkok beginning Wednesday, 9 August 2017 at 13:00 UTC +7.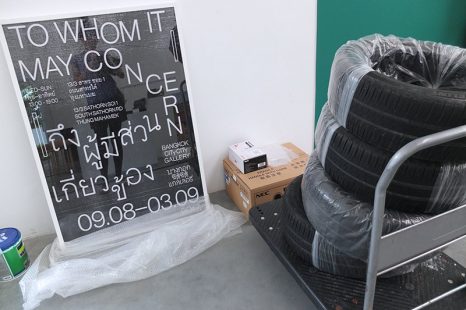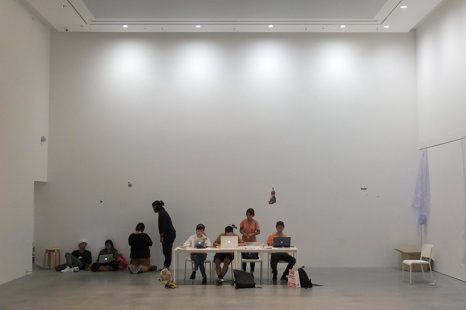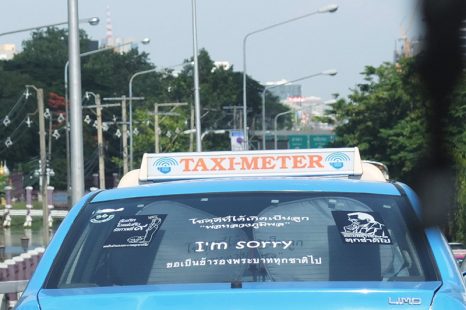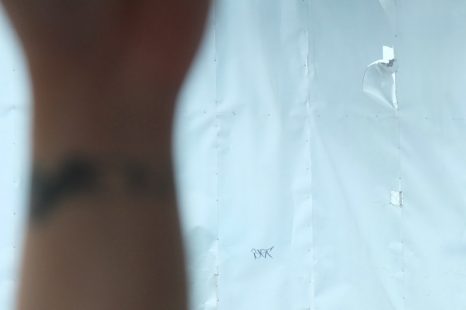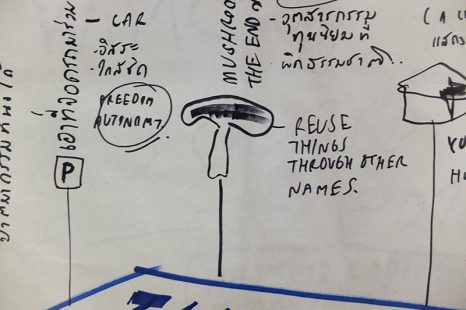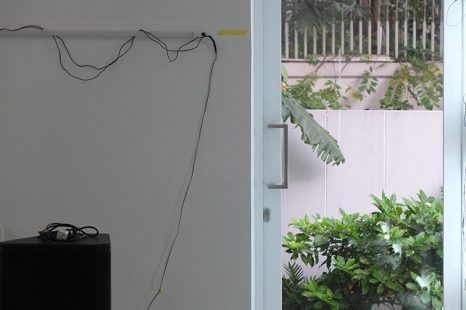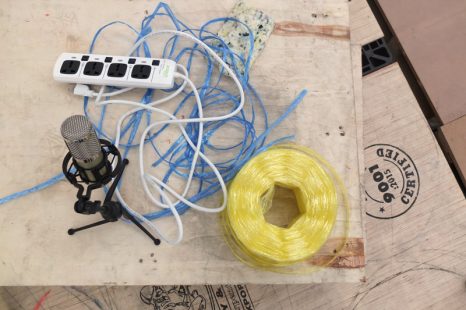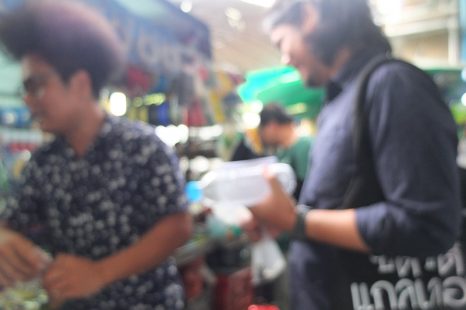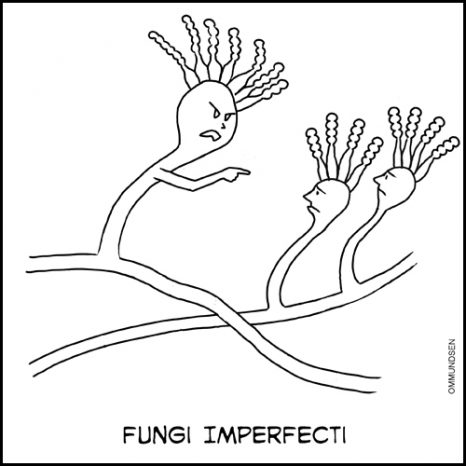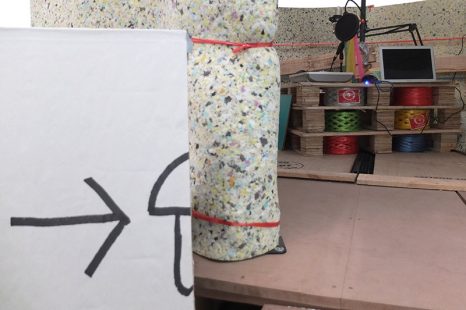 Posted by 丫 |
reply »
anything fun going on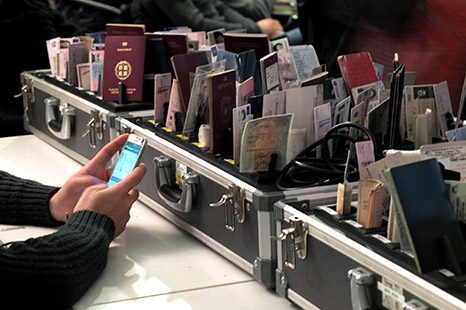 Is 'Anything fun going on?' a funny or weird question? I thought it was quite quotidian——'怎么样?'、'What's up'——but if it all sounds too rhetorically polite and this context of digital correspondence should eliminate inquiries into some IRL, please accept my sincerest apologies.
unwarranted aside into anecdote. i was in a shopping mall the other day and while browsing a selection of a proud to be Texas-born international company's fine wristwatches, the perky shop assistant asked, 'So what have you been up to today?', the unfortunate response being my fleeing the store. What should be reported of my day to a pouncing stranger tracking my eyeball movements to see which watch i'm attracted to——or as if now the policing and surveying has become so diffuse that everyone, even the shopgirl, is a viable check and measure on the status update of each and every consumer. Because yes we are all consumers now, taking precedent over 'citizenry', no more obviously felt than by way of those worldly practices people are able to maintain relatively easily in every place (latte, hamburger, uber ride). Of course, this is an observation of privilege coming from an (un)fortunate frequent traveler of 'destinations' that bear Starbucks logos as opposed to those other greater parts of the world still lacking decent infrastructure and education for its inhabitants, parts of the world that are still war-torn or 'uncivilised', parts of the world where the imperatives for freedom are not yet measured by the variety of packaged goods. And even if you don't frequent Starbucks, or McDonald's, or hitch uber, the fact that there are equally plentiful 'organic' and 'artisanal' backups is another minima moralia.
That is the fun going on, actually. We're having so much fucking fun everyday we don't know what to do with ourselves. Asking 'anything fun going on' is offensive, maybe, you're right. Like swiping feeds, goddamit, information bloodsucking, 'consumers are always right'.
'Anything fun going on' is like the airline attendant at the check-in counter who, since I've told her my profession is 'artist', asks where my most recent favourite exhibition has been. She is curious to know not only the city but the name of the institution, and for a moment i imagine her honestly believable sincerity. She proceeds to ask me which show was my favourite. A show that I have participated in or any show in general? Yours. Okay, hmmm… trying to be quick and effortless (speed and style as truth), I tick off a show that took place at a gallery in a different city. What is the name of the gallery? And as I name a name, I wonder about her interest in the institutions of culture, about the casual sophistication of big brothering these days, at this makeshift tin terminal that appears to have been built specifically for flights to the United States and Israel. This is perhaps due to the extra demands for security, both from the increased chance of malicious attacks and from the U.S. imposition of preemptive security measures abroad to prevent such attacks. So when a young Italian woman in uniform asks me about the fun details of my life, a subjective displacement has already taken place, and cynicism says it's not a person talking to me, but the mechanisms of a system which have already striated us into one of a few alternating roles: policing agent, perpetrator, victim or just another piece of data. Friendliness as an appropriation for smoother extraction. Consumer interaction as marketing as profiling as social control as endless production.
You always put the state and the spy as counterforces, but I am afraid 'the gravitational force of what is bourgeois' within us entertains the story in its complexities of rendering forces ambiguous. Spy works for state. What is the name of the state? And how do you do today?
Posted by 丫 |
reply »
it was our dream come true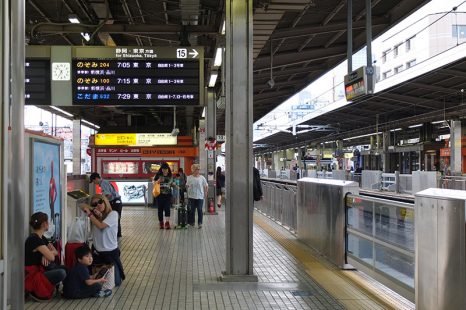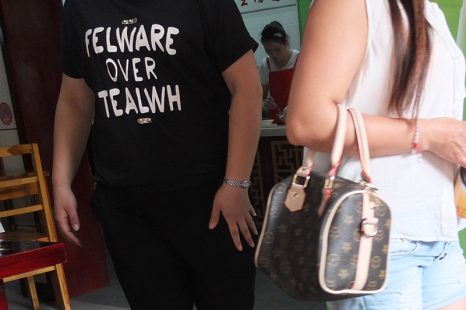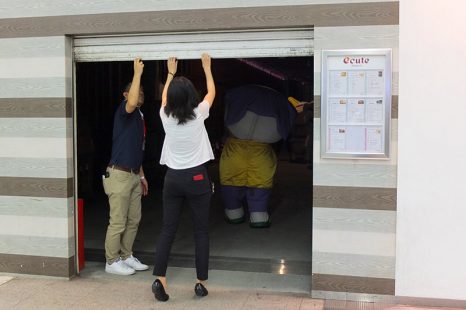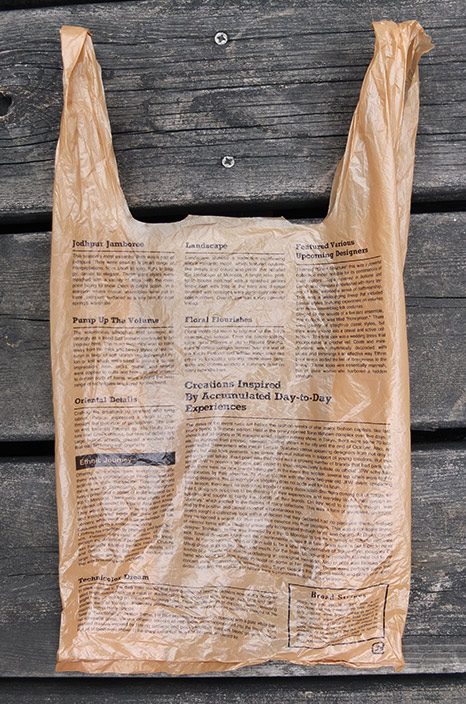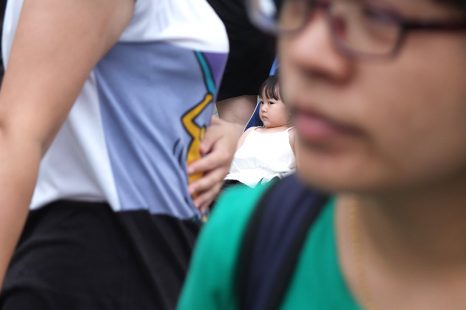 Posted by 丫 |
reply »
truly, and related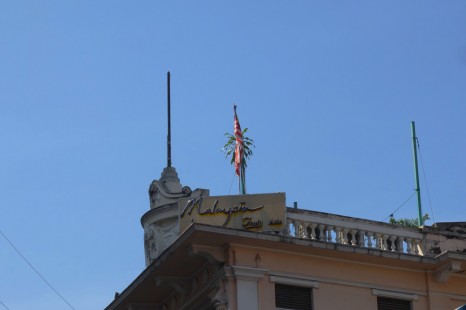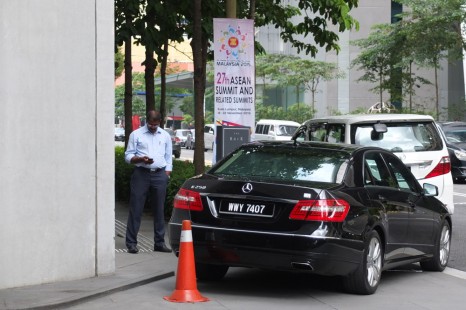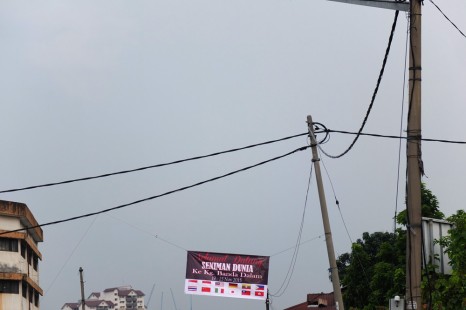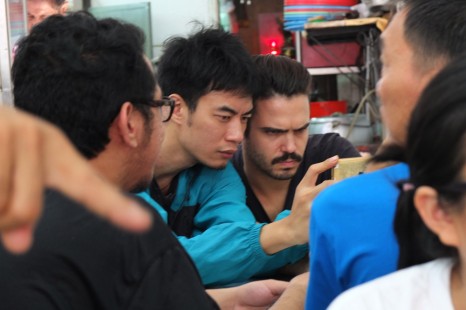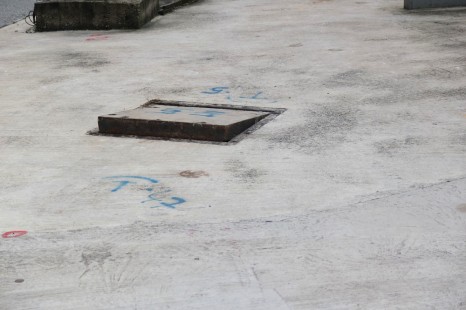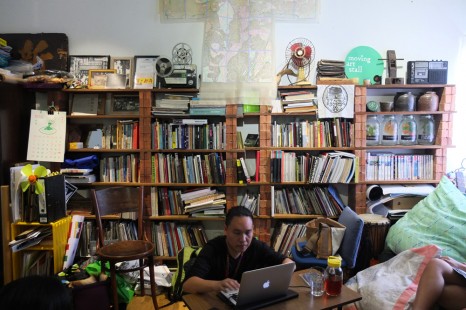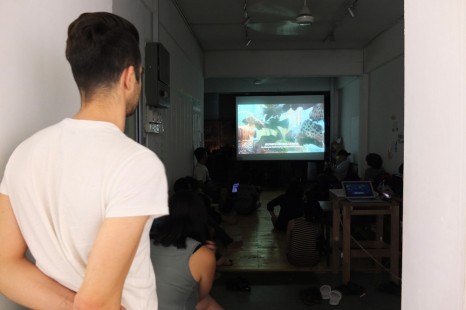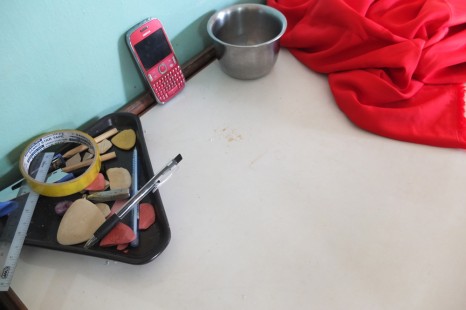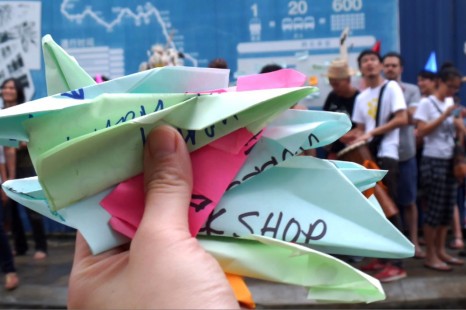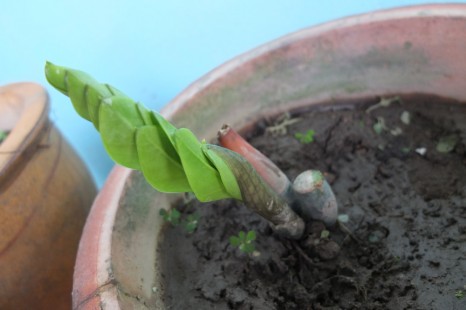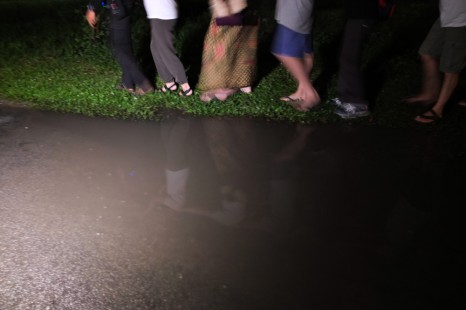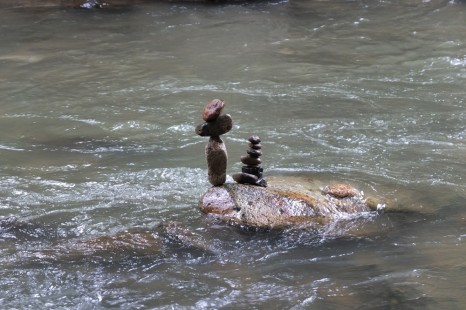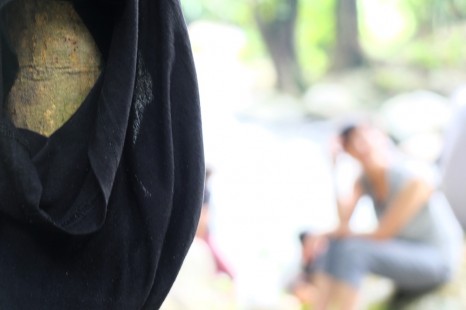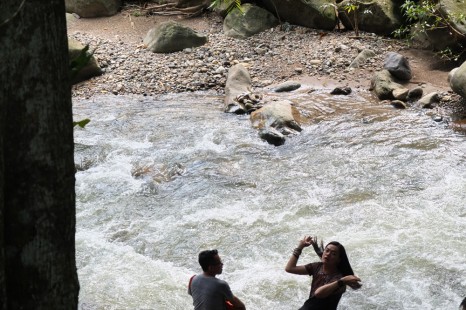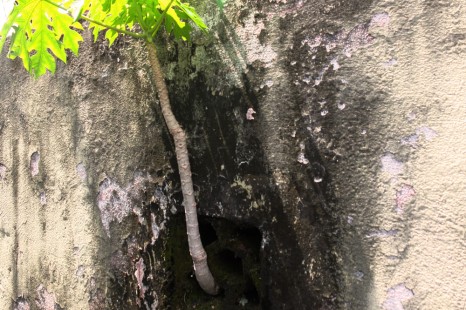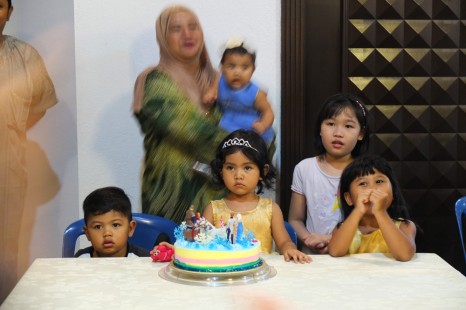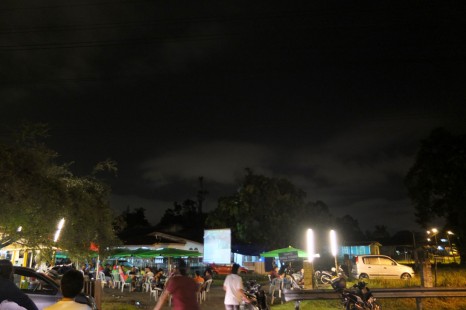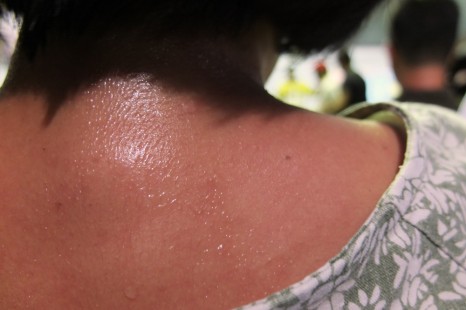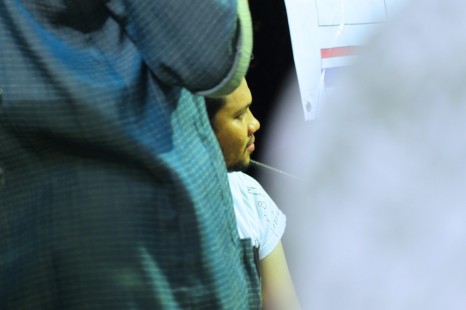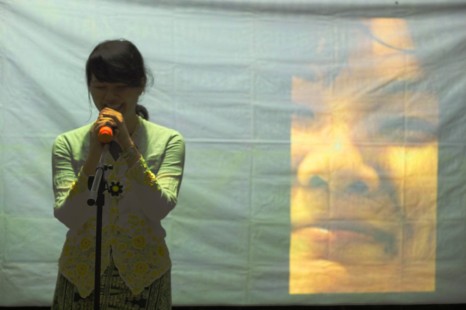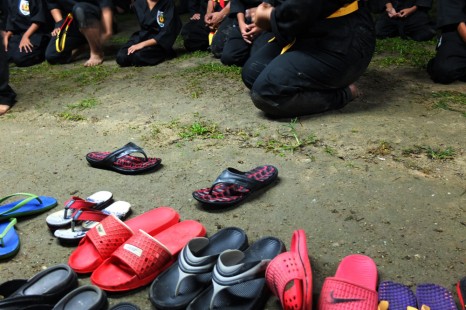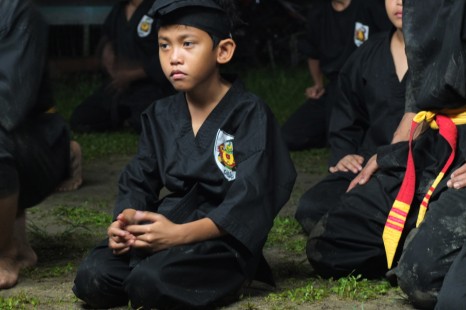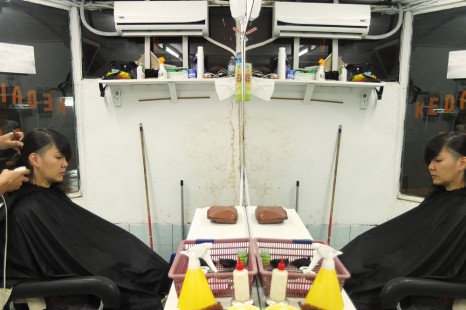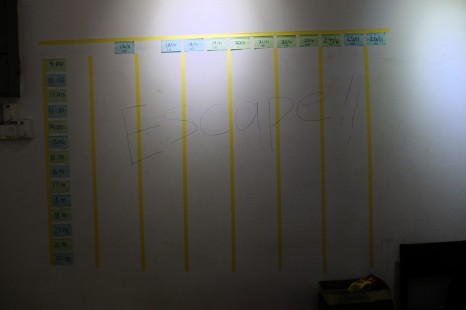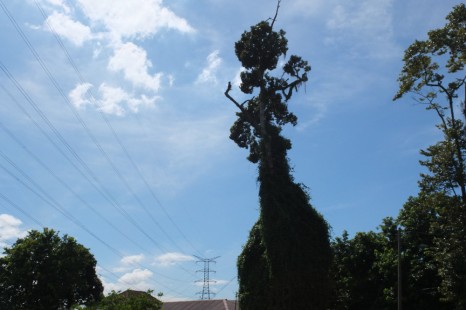 Posted by 丫 |
reply »
a two hour space of self-organisation, not-thinking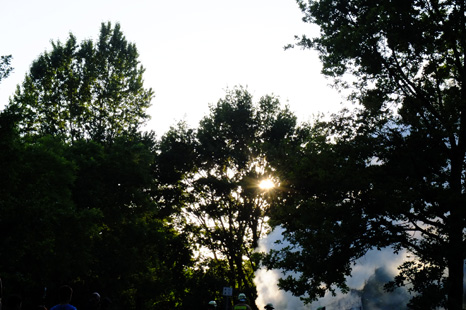 Most of us acquiesce most of the time, because non-thought——though it is powerful——never arises. What should arouse non-thought towards thought, and not-thought not feeling, when does feeling try to be thought, thought through? When does non-thought jump place, to movement? A body of time ruptures at any moment, and in two hours, after so many months, something changes.
Thirteen Minutes Past the Hour.  Arrive late for meeting outside of exit A, Central Station. Have the thought: avoid thinking at all costs.
Twenty Minutes Later.  Ass barely touches the marble ledge when security guard gesticulates wildly: no sitting! Begin to reflect on previous events, not sure why still feeling so disturbed from the evening before.
Thirty-Five Minutes Earlier.  The obstructing woman you come too closely behind while walking up the left side of the escalator chastises you in a patronising voice: "講聲啊呀 You COULD just say something, you know…"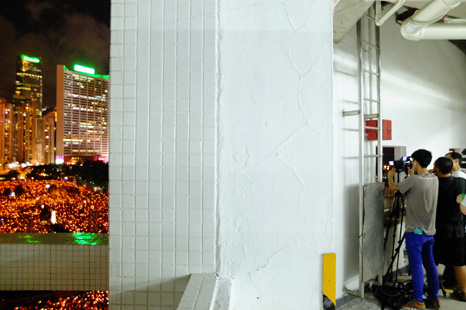 Four Hours and 43 Minutes Earlier.  The sleek-skinned young persona who once told you he has less than two percent body fat appears early before the legislative council to plead against the passing of a wide-sweeping injunction against deemed obstructions of public space. This would include the outdoor seating of cafés, bicycles chained to railings and chess games on the sidewalk. Though he has gone to bed earlier the night before to be ready to make his statement, persona is unsure of himself, knowing it is a difficult topic to debate.
Nineteen Hours Earlier.  A peaceful ferry ride across the harbour under an animated sky, where one enjoys sitting silently next to another, moving with the feel of wind instead of words. To feel what I thought was the lack of any assumption. Maybe this was a guise. But at least you knew already not to tell him you are glad to be back.
Approximately Every 8 Minutes.  Uniformed security personnel from two different companies make rounds with their long, presumptuous footsteps. They wave horribly loud squawking bird machines left and right, shooing away sunglass and watch hawkers and deafening the ears of south Asian women standing around what one would have thought to be public space. People scurry around authority like cockroaches and rats, perhaps exactly because that is how authority treats us.
Fifteen Hours Earlier, A Neighbourhood Meeting.  Sitting as per the usual observer's role and hearing pending-career-change neighbour say that operating the photo developing machine is really a man's task in that instinctive sort of way like driving an automobile. Hearing my own acquiescent laughter at his comment stirs a slow brew that has actually already begun long before, before his pending career change, even before your time.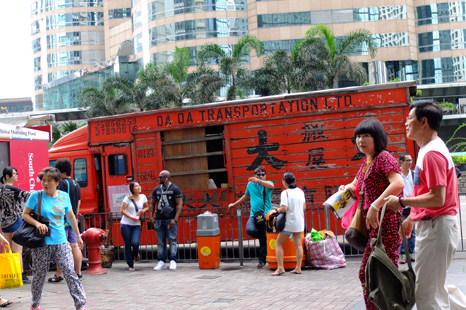 One-and-a-Half-Hour Later.  Lean against a marble-slabbed column, begin taking photos out of boredom. There is a movement of freight trucks playing an extended, illegal game of "Musical Parking Spaces". The nostalgic looking, red "Da Da Transportation, Ltd." truck has moved up two positions in the time since you've been waiting.
Fourteen Hours and Twenty Minutes Earlier, Neighboorhood Meeting.  The one formerly called boss pats my lips and says, "Don't pout". I brush him away and feel the annoyance twisting my face before being aware that I am annoyed. The first rising bubble is pricked, and some sort of accumulated non-thought begins to appear. Non-thought rises like a yeast of years, and recollection begins to fire into the night.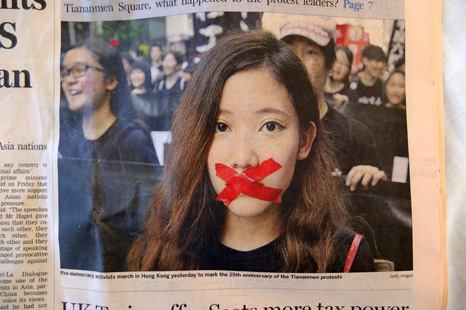 One Hour and 41 minutes Later.  A young woman takes pouty-faced selfies with her oversized mobile phone while moving around different parts of the metro exit. This kind of activity doesn't seem to be a problem in non-public, public-esque space. She takes a couple steps and adjusts the camera angle. She must be waiting, too. I imagine her sending her pouts to tantalise the person she's waiting for.
Nine Hours and Forty Minutes Earlier.  Take the metro home, getting off several stops earlier to escape the one formerly called boss more quickly and pass by the legislative building. Peering over a ledge, one can see through the glass walls into the lobby, where reporters and protesters and police gather. It doesn't look as much like Taipei as it did in the photos posted in their secret chat group earlier in the evening. You walk back to the station but take the bus the rest of the way home.
One Hour and Ten Minutes Later.  A woman with a cropped blouse printed with the giant words "SIMPLY SAY YES OR NO" passes from the escalator around the corner to the street.
Six Hours Earlier.  Ears ringing in bed, cannot sleep. All those instances from months before come brushing back across the lips, those loving little touches of his hand swiping my mouth, patting my head…it all becomes disgusting. Anger recalls in the form of misplaced laughter, a reprimand against the retarded, brewing animal I am. How much more efficient it would be to have deer's tolerance, or maybe one of the government on crackdown. "Justice", they say! I wish for blinded fists swift and made of shiny marble, rather than this mushy, marbled brew of sad self-rage that has been concocted instead. We identify marble by its streaks, and even mushy marbles are variegated, with cracks of guilt for the self-pity that collects like fat on its surface.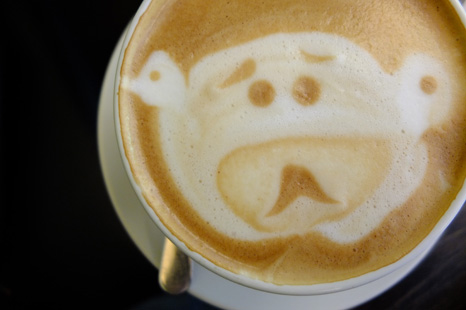 Two Hours After the Hour.  You think it's fair to wait an extra thirteen minutes, since you were late before. You know we won't make it to the island today after all, but at least you have cold marble to lean against while waiting in the not thoughtless, non-thought of brewing weather. Thirteen more minutes waiting at exit A could make a difference.
Two Hours and Thirteen Minutes After the Hour.  You watch the clock as it turns, without so much feeling anymore about the matter. Just silent relief, you can finally walk away.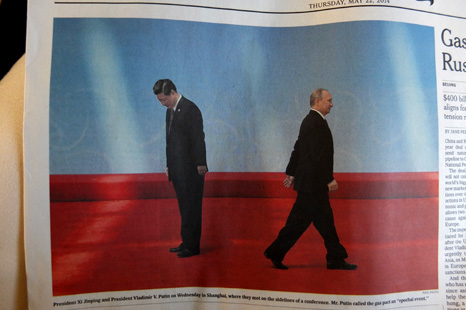 There, a coalition has been formed…

Posted by 丫 |
reply »