the sum total of five years of cultural exchange or the life-span of an american apparel store in beijing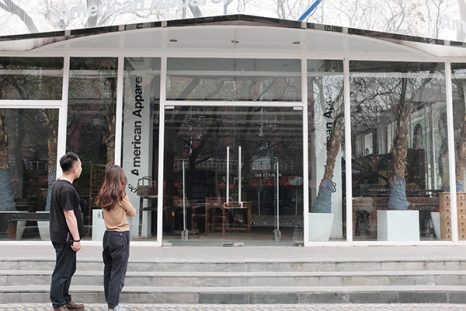 congratulations for your up-cycled changes. it's official! enjoy what's to come. what a beautiful switch. all the best for this beautiful adventure and thanks for all your input. we don't know each other well, but I think you meant a lot to them. and seeking new challenges is good (I'm not so good at that). working in the heart of culture, i'm sure you will thrive. sad you are leaving but it's good that you were able to do so many good things. good luck with future projects. congratulations. i'm sure we'll see each other. congratulation on your new challenge. if you ever pass through vienna, i would be glad to meet you again. how are you! it is really a surprise to hear that you left! but sometimes it is good to change. wish you all the success in your new work! :-) all the best for your new job. you're staying in the city? thanks for this email! how exciting that you are off on new adventures! wish you all the best. it was always a pleasure to work with you. wishing you all the best with your new job and who knows it might bring you to qingdao one day. congratulations. the bullet is through the church, beautiful. good message. speak soon. (well, since i said that you probably don't want to, but anyhow i had to). though if you really take that job, i'd find it a big step down, what a pity… hope to see you, i think i will be in asia until june. great news! good luck with your new challenge. thanks for your support the past years. keep in touch and see you around. we may have never really interacted that much, but i know you for a long time. it is very sweet to receive this email of yours, and glad you are moving on to a new adventure. hope you can keep me posted of your projects. in whatever cases, i always feel content and happy that our encounter can still last in beijing, where clearly a lot of comes and goes happen in a way that emotional connection can be so shifty, big hug and congrats to you and j. wish you all the best. congrats with your new uptake! was always a joy to work with you. wow, new position sounds good! it was always great and inspiring to work with you! keep me posted, best of luck and till soon! thanks for your mail but especially also for your work the last few years there far away. it was probably not an easy decision to leave, however the new challenge is a good one, wherein you would again be able to mediate. whatever happens, wishing you success! our grant application went well! thanks to you! good luck! probably see you soon. good luck with the new challenge, whatever it may be. i must say i miss the city a lot myself and hope to come by again soon. i can imagine that even after five years you still want to stay and so take on a new challenge there. i wish you the very best for the future. from my side, many thanks for the pleasant cooperation. wishing you all the best and congratulations with the beautiful job. hopefully see you again in tokyo or beijing. so sorry to see you leaving us, but I'm sure we'll meet again! lots of success in your new job wherever that may be. and of course many thanks for your contribution and support to our mission. this is the year of big news! life is always more exciting and challenging when you shake the tree. as you may well know, we are still searching for the right partner for our own adventure. if ever you would be open to discussions on this topic, please do let me know. i am sure you well know that they are on a rocky road so maybe if you do in fact decide to stay and go for it it could be very interesting in the short term, but it is not sure at this point how long the venue will continue. there is certainly a lot happening these days in China and especially within the realm of design. looking forward to hearing from you and good luck with the new chapter in lifetime adventure. many congratulations with the job! hopefully we may still see each other in china. well that sounds like a challenging move! good luck and enjoy :-) enjoy your new workplace. wish a lot of success with your new plans. for me it was nice to have met you. the support helped a lot. on the 20th of may my solo exhibition opens in the two cities gallery. you are of course invited. all the best and good luck in your future endeavours!! congratulations on the new job!!! i'll be back in april and would love to catch up :) i'm sure the new you will also be great at welcoming artists and creative projects. it remains a bizarre thought… good luck today and enjoy it for now. and the new position sounds like it was made for you (but the other thing sounds good tooooo – what's that??) thanks for your message. no, i didn't know you were leaving. five years is also a nice term. lots of success with your new job. all the best. i'm really happy for you! wish you all the best and do let me know when you are happen to be in shanghai someday in the near future! much luck, love and success. i admire your steps en we keep in touch, for sure! thanks for all your support and you're always welcome in jingdezhen, amsterdam or wherever we may meet. it's truely sad to learn that you're leaving, however, everyting will come to an end and we have to move on for new adventures. taking this opportunity, i'd like to thank you for all the work you've done for us, and for promoting bilateral cultural exchanges and cooperation as well. we wish you every success in your fufure journey. thanks for the news! and good luck with whatever comes next… nice! congratulations and wish you luck with your upcoming engagement! thanks for all the help and see you a next time! with many congratulations and best wishes for your new appointment. p.s. i hope that my health will one day allow me to return to china. i miss everyone dearly! congratulation for your very likely new position. that's great, good for you! i'm working on a show next door this summer. let's ketch up. thanks for your kind and touching email! i think it is great news that you will be directing such an insteresting institution. i am sure you will make an amazing work there. you will be most probably getting some news from me in the near future. i wish you the best and good luck in your new position. great news! success with your new challenge. thanks for your support the past years! keep in touch and see you around..:)!    congrats with your new appointment. i had the pleasure of visiting once, and that's a cool place! it was a pleasure working with you, and we continue to have the opportunity bumping into each other at beijing events! thanks for the cooperation and nice that you've found a new place! wishing you all the best! we of course wish you all the best and many thanks for your help and input the past years! it was nice to have such a contact at such a place! hopefully our paths will cross again sometime, keep us posted on nice things! wonderful to read about your new adventure and good that you'll stay in beijing. i hope to be there again from july 1 for a period of 6 months. i'm sure we'll run into each other at some point. shortly i'll write your colleagues discuss how to obtain a visa. i was told that they would write the letter. my host seems not to be officially registered in China. coming wednesday at the chinese school in amsterdam i'll tell my classmates at the beginners course in chinese something about q, the origin of her name, the collaboration, the differences between us and the book. the day after that new drawings from series will be shown, herewith the card. the series is part one of my new china project on which i want to work further in beijing. thanks for the pleasant collaboration, and lots of success and pleasure with your new steps! nice successor you have ;) lots of success in your new phase of life! perhaps we'll see each other soon in beijing :) enjoy it there! congratulations! apparently still the place to be? certainly, otherwise you wouldn't have headed there, haha. i also once too was able to take b. there for a nice lunch with chinese artists, h. and the like, about freedom of speech. was a reasonably good conversation and i gained more respect for b. lots of success with your new job there. i know that t. and his girlfriend j. also started there way back, but more physically there because it didn't exist there yet. that was in the time that the first and second festival was co-organised by them, long long time ago. did you speak to m. at any point or do you still speak to her? i hope she is okay personally. hope that that didn't cast a nasty dark shadow over your work although it must be strange to see your direct colleague on the front page of the paper. it even threw me. again, enjoy it there, try to keep your head cool (amongst all the art snobs and italian art phds) and enjoy everything you see and experience. soooo important. perhaps only in retrospect you realize how special everything you experience is. thanks for your message. i had indeed heard some things. i understand your move. from your message i gather that you prefer to stay in china. wish you success and who knows we may see each other again. first of all of course many thanks for your support before, during and after our visit to beijing! very good that you'll remain in the city and exciting that you (probably if i gather correctly) are going to work there. is it known yet whom the new owners will be? and will p. be your new colleague? in any case: lots of success! a pity to hear you are leaving. but also good to hear that there is an interesting and challenging job waiting for you. i wish you lots of success with that and hopefully we'll still bump into each other. congratulations with this beautiful job! nice for you. i wish you lots of success and hope it offers you new inspiration. perhaps we'll see each other? good luck with your departure and the new roads you will embark on. keep me posted. it was great to work with you in 2015. the project wouldn't have been there without you! keep us posted on developments! seems like a fantastic challenge in light of the changes ahead! good luck! sorry to hear that you are leaving the five-year position. congrats on moving on to the next level! good luck with your next step, give it that or any other better offer! look forward to seeing you again! nice one for j.! thank you for your kind mail and big congratulations on the new adventure! it's been a pleasure working with you all these years and hopefully we can still collaborate in the future (hat-making workshop as public programme perhaps?! hat-exhibition?)!! in any case, it sounds exciting! they used to sell my more-crazy hats in the gift shop. my contacts were s, a, store manager r. and others. but they may not be there anymore! enjoy the new challenge!!! 5 years is indeed some time. good luck there (if that's what it became) otherwise at another company!!! if you have any questions, feel free to contact me. look forward to hearing from you. it was a bit of a shock when we received your e-mail. our point of contact is leaving. but when we read on we saw that you are moving on to a beautiful new position. it will take some getting used to in the beginning after 5 years of being engaged in your current work but people should not avoid new challenges in their lives. we want to wholeheartedly thank you for the pleasant cooperation and the support you gave me last year. the cooperation was pleasant and went smoothly and i appreciated very much that you came to visit as well. but also that you informed and encouraged me to participate in this new show this year. thus i handed in the application form and the description of three works. in the information papers i read that the selection would be announced at the end of march. when i hadn't heard from them by then i wrote a short mail to the organizers asking whether i had been selected or not with regard to the planning of other shows. i received the following reply: "thank you for your attention. we are busy reporting all the materials to the ministry of culture for approval. after that, we will inform all the selected artists about the final list. maybe in may". kind of funny, the ministry of culture, which gave me an award, now has to give the approval. it remains exciting. again, wishing you success with your new position, also from my husband e. and we hope to meet you again in that city, which we came to love so much. congratulations with your new position. that sounds great! looking forward to meeting you there soon! good luck! it sounds very exciting! thank you for the support you gave us in the past. i hope to meet you soon again there and maybe work together in something else, who knows. wow great news! it will be great for you and you will have another interesting journey ahead, yes stay with us please, breath more air with us as we so need you here :-) stay in touch and let's catch up sometimes if you're free. i am much freer nowadays, enjoying the motherhood one more time. how exciting for you! it makes me happy to read your email. i wish you success with your new adventure and i really hope i see you again in not too long. congratulations a., what a loss for them. good luck with your new life choice, can't wait to hear more. just saw your email. congratulations to your new adventure! it's cool to see you moving on. let's stay in touch! congratulation for your new position. wish you beautiful career transforming, cherish and keep touch! big change! have fun and let's catch up soon! heard it was your last day today. strength to you for saying goodbye and enjoy your new step. lot's of success with your new challenge! i am just back in the office from a short holiday and saw your email. congratulations!!! happy for you to get on the new adventure. good that you are still there! be in touch! and meet up whenever there is a chance! hi dear, got your e-mail! wish you a great start there! good to hear from you, and what a nice new position! i wish you lots of success with it, and perhaps our paths will cross again, there or elsewhere. may i keep you informed of interesting news or when we may head there again with our summer sessions? this summer we're going to tokyo, also nice… hi, i wish you the best of luck with the new steps in your career! i'm sure it will be a great adventure… i'm actually in china at the moment, we're on our way to tibet, but unfortunately will not be able to make it to beijing this year. after tibet we'll go to hong kong to research job possibilities :-) keep in touch! hi, so nice to hear from you and many congratulations with this great new job! probably wasn't easy to take this step.very cool! for a moment i thought you wrote you were going to amsterdam, but this sounds much better :-) i still work at the same place but it's starting to itch to do something abroad. my boyfriend is in oman now for work, it also offers new opportunities. and hopefully back to beijing in future. anyway: lots of fun and success.
love, all.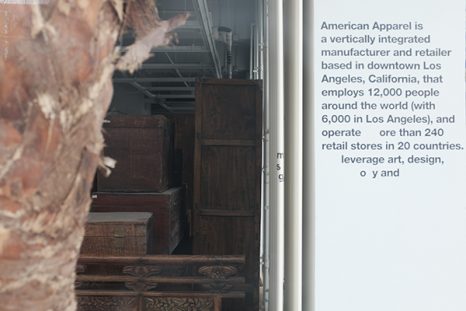 .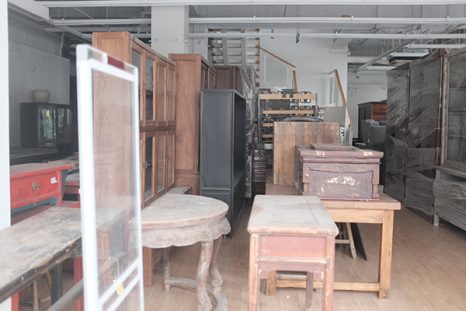 .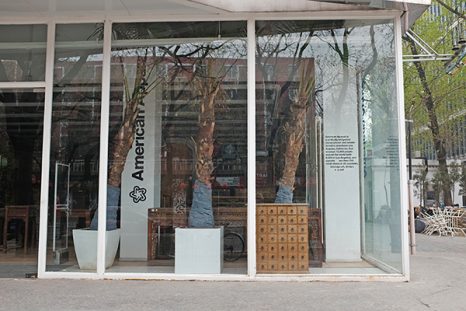 Posted by a |
reply »
gnomic notes on a dialogue

Posted by 丫 |
reply »
before and after the mooon, a process of reading and writing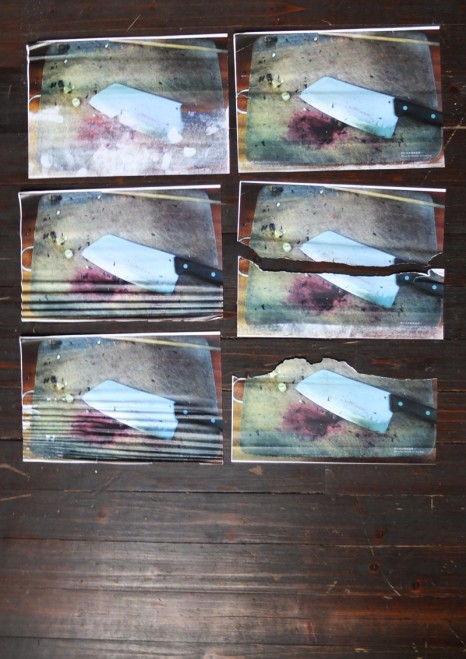 about one month ago, these knives killed the photocopy machine. i was unsettled where they ignored and just kept on working. and then just a few days ago, the moon sliced my computer in two. in all of these aftermaths, yes——"keep working", they said. though i was thinking of you.
————————
————————
————————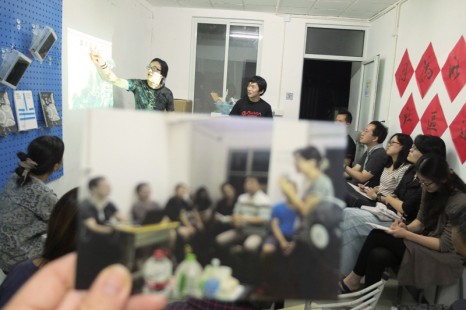 fashionista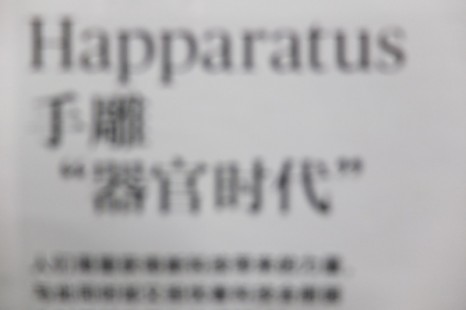 sports babble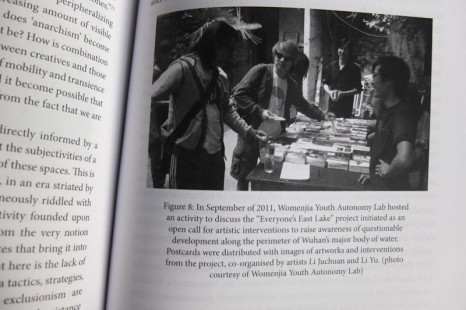 your doctorate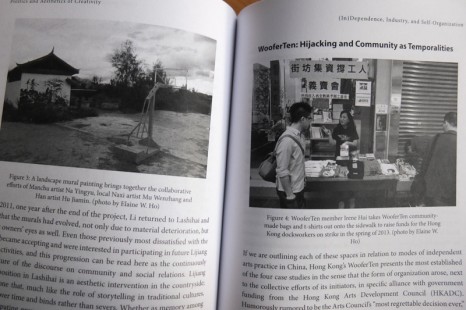 irene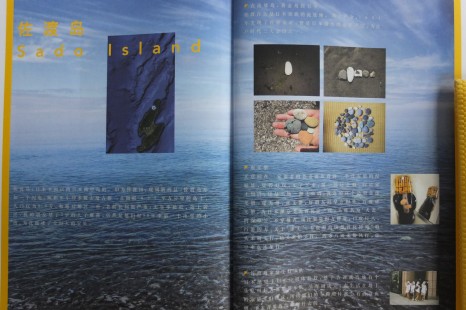 she was this close to you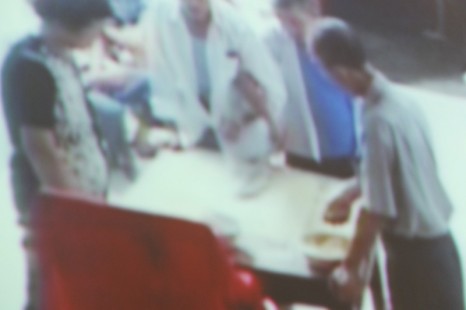 like divination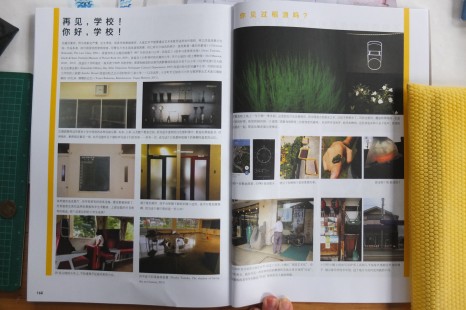 generating,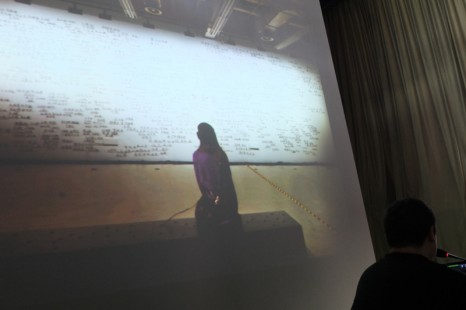 the one who lost interest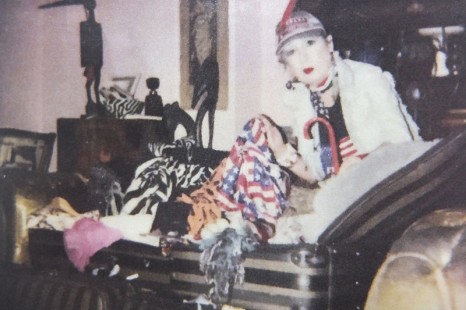 please come over
Posted by 丫 |
reply »
不过几十年,玩儿个游戏(for wendy and tangerine)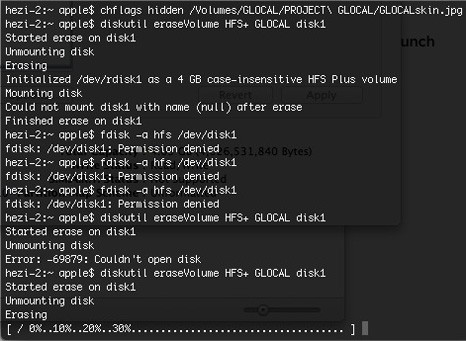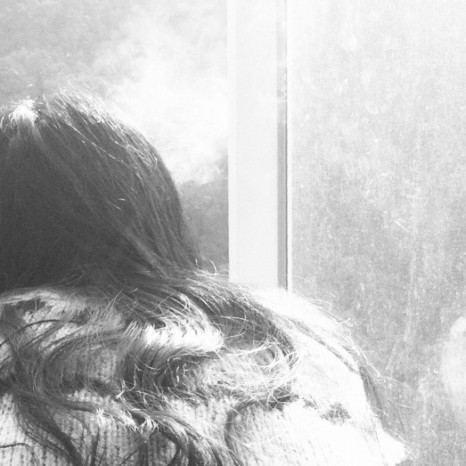 攝影 photo:  Toto LOK
i still come across you from time to time. that smoke that made you blink two times consecutively––it's digital. at the time, it felt like a border between us, an inability to approach you, regal. an observer limited by a border of mutual non-recognition, perhaps, that was our uncanny solidarity. now, i am touched in your absence. Touch physical, vectors of you, plastic tangerine, plush toy mother, there's no comparison to what is felt, and those inabilities to withstand it. The world is regal as you are. Perhaps we see it better in absence, digitally. Like a once a year push-button interactive greeting, we could do without it, but doing as non-being won't exist anymore, tangerine, and that kind of posterity doesn't say much for the solidarities of the world, now does it?
by the third day of a new year, we emerge into aloneness again. he eats sticky rice cakes and asks, 'What else other than border is produced during and after a project of solidarity?' that border is a pixel archive that was accumulating all the while——even in your absence——like toxins seeping deep into the earth underneath pasts past. 'Happy Holiday' felt like apocalypse this time, and even that was digital, just another mailing list. Let us understand our being together via our common inclusion within the press release (a release, a notice…an obituary?). It's all good news, it's been a very good show, we're all well-intended and each one can return to hurt alone——all theories, outside within, without inside. Your identities have been crushed, Wendy Tangerine, already lumped into another long list of women defeated, those precious creatures who feel too much (those that stand out, on the contrary, get knocked down for not feeling enough). Was it really that you felt more than the rest of us, or can we blame you for thresholds?
Maybe there are no projects worthwhile beyond our being united in death. Maybe there will be no more than a press release. Maybe there will be no more words to last longer than any of us, words just so untainted because they take to the form and reversal of each one who 'finds' them. this is not about selfishness anymore. such particularities, as she said, have been more terrifyingly replaced by the banal. words, words… these words, and the great collaborative achievement of collective misunderstanding. solidarity, as such. the fallacy is precisely that 'our findings' set apart, could never be so generalized—oh, value… like meaning, like etymologies for words long forgotten. we remember you totally and not at all.
Posted by 丫 |
reply »
writing oneself: the institute for spatial experiments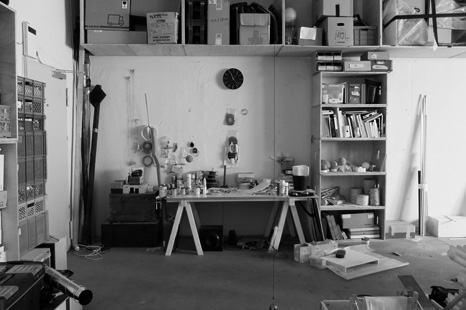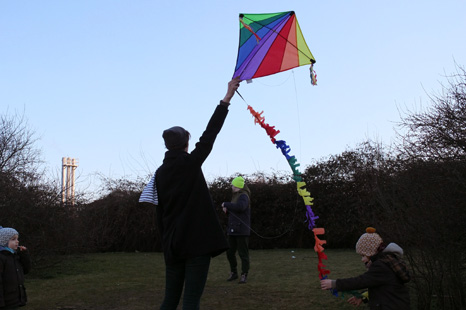 It could be said that these stammering movements begin egocentrically, not unexpected, as an awkward, unskilled dervish of thoughts, curiousities and flying trajectories (from me) of things trying to find their place. In other words, I am writing myself in this conversation, between you and me. What we do not know about one another has a context embedded in a structure known as art, or the institution, or the awkward banter of appointed meetings. I write myself in concentric circles that could fly through you or past you, and you may do the same, depending upon what could be put into words, where words may embody bodies and bodies circle around one another.
There is a book somewhere called Speech Matters, and in it an artist parenthesised as R.G. wrote this for his biography:
What is a biography, if not the markings of certain habits, born here, did that, a sentence or two about the ideas or questions one is concerned with, details, places of study, cities lived, a list of 'accomplishments'. How to punctuate and elaborate a habit, until it breaks, cracks open, begins to stutter, bleed, set itself afire, and disappear into a crowd. She said, a word or two different, a small mark, to say, nothing more intimate in saying no, stopping, refusing. Why not have this book write a biography of itself. Why not a language give an account of its life. Here I said this. Here it did that. Here she died, at this date, at this time, at this place. Here she was, when everything came together and folded. Here she did this work which would never live up to anything but what an other would make of it. Where to find this other?
I have seen other versions written elsewhere. If we meet, of course it's only one of any possible.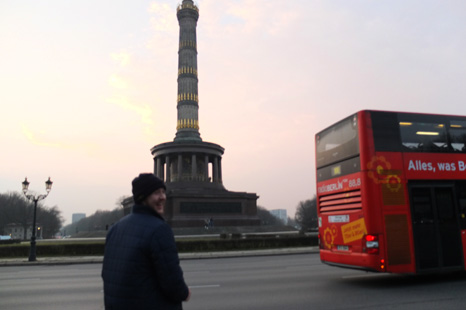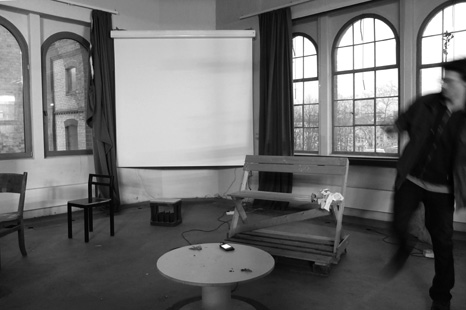 Posted by 丫 |
more »
notes from the yangtze (holdings), HIT, strike, limited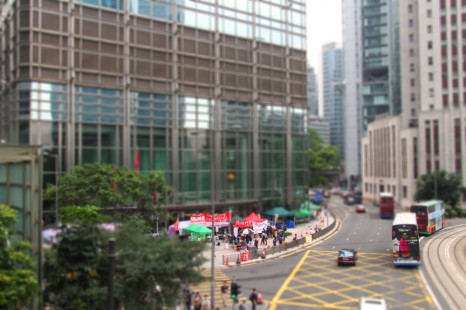 It all started with an image, though one that really came into a so to speak light before it even existed. One sees, firstly. Punctum as a form or attention, filter or framing device——an interruption in the act of seeing which triggers a refraction where association is the flipping upside-down of the mirror as much as a natural stream of thought. Oh. Constantly grasping at words. Try to describe flows, try to pick up words that describe people: 散文诗人, the great essayist, experimental folk maker. One is never enough, of course——artist, writer, activist——but if i could describe to you a process instead then perhaps i wouldn't have gone through it all in quite the same way anyway. Words destroy me, time passes, and in the meanwhile we play a few games.
It all started with a seasick steadicam. It was the bane of those first few weeks of working, becoming one of those challenges that one cannot give up on simply because you've already wasted too much time trying and cannot bear to let go in vain. And those many hours spent walking back and forth the third floor flat tinkering with an orange handsaw arm, PET bottle caps and various metal washers came out of a whim, really, based upon a beginner's rereading of The Politics of Disappearance and moving around in Hong Kong. Movement, restlessness, sitting at a desk overlooking noisy Shanghai Street looking for the right troubleshooting video to make the damned steadicam work as it should. Sitting as restless as distraction, the wrong videos lead to other flows, like centripetally-spinning eggs scrambled inside the shell and shanzhai effecting tilt-shift optics with video and image-editing software.
And we continue to work within that distraction, as if the Cantonese version of looking (眱) already directed our eyes askance, the Scheimpflug principle was made physical as if we were moving throughout the city while laying down. Or seeing through a viewfinder, especially when mounted on a seasick steadicam held at waist-height. Tilt-shift is a subtle change in perspective, and your weak limb makes everything feel more distant, passive but with uncertain intention like sleeping next to someone with their back turned to you. I wonder if feeling distance from these images makes one more of a subject or less of one.
He says, "I am thinking. What if the body were not important?"
We keep walking along an overpass, and she comes to match our pace on my right, listening. She interrupts him at one point, and when she closes her statement with, "Maybe it's an over-interpretation", her body moves away from us while keeping the tempo.
Later while they are opening up the furled black banner in her arms, I say to him, "In principle, we should be free. But with the body there is possession. And with possession there is the basis for all socio-political conflict." We stop at an intersection, in the middle of the street. Some people sit down.
It could have all started from there. He had warned me about getting arrested, but for all the supposed escalation it starts raining and traffic is restored. Everyone shoots images of everyone else. The three-man police film crew make a tilt-shift view, their camera perched on a gaffer pole above the crowd, one with his hands following gently on the shoulders of the gaffer. Everyone is in close proximity; the third is close behind.
She writes, for instance, "the Polis, properly speaking, is not the city-state in its physical location; it is the organization of the people as it arises out of acting and speaking together, and its true space lies between people living together for this purpose, no matter where they happen to be." The "true" space then lies "between the people" which means that as much as any action takes place somewhere located, it also establishes a space which belongs properly to alliance itself.

—Judith Butler, "Bodies in Alliance and the Politics of the Street"
When you look up tilt-shift photography on Wikipedia, you will find an image of Hong Kong viewed from Victoria Peak, as if that particular perspective and reference were made for that kind of displacement; distortions require further tweaking before we realise that the spaces of camaraderie encompass kilometers and the ones around them hone in the millimeters of a lens during public conflict. Focus shifts while waiting in civic procession: a boring walk, intermittent conversation, a hand-painted sign. She asks how we can change the circumstances. It is uncertain whether or not the question is real, let alone try to imagine jouissance or our own semblance. Keep on walking, they say, there's nothing to see here.
Posted by 丫 |
reply »
从最初(爱)的将来时 on the first, future of love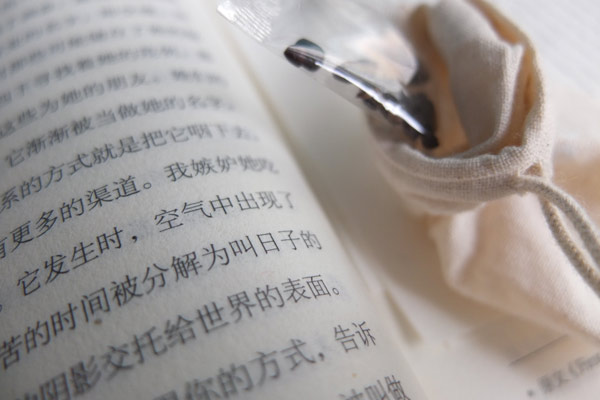 I told her about how your gifts are always somehow a burden. You know I'll keep them, don't you, all this junk offloaded over the course of these years, it's moved with me across the continent and across the city, taller piles each time, folders and envelopes and things scrawled with HB pencil at various degrees.
But maybe this time I can finally part with something, fortunate doubles, two gifts that i already have. One about a month older, given as a free gift at a liquid nitrogen frozen ice cream parlour (fashionable sunflower or more fashionable morning glory?), and the other, just a day or two younger than yours, when I bought the same issue of a literary bi-monthly not recognising where those ripped pages had come from. I'll daisy chain your generousity, hoarder friend, no matter how i cringe inside when he talks about change. and it wasn't even the change which we feared, just the way he said it. haven't you told me many times to let go?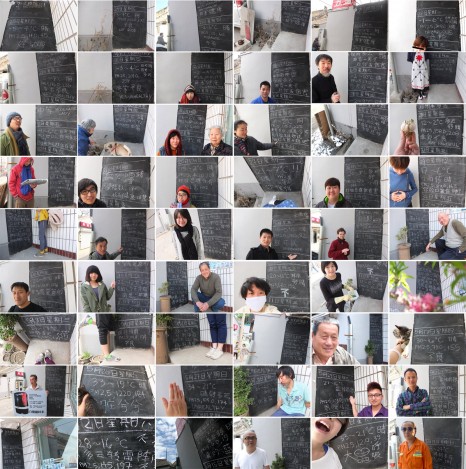 它发生时,空气中出现了叫做天气的变化,而此时低飞的子弹仍然被叫做朋友,痛苦的时间被分解为叫日子的间隔。在那时,太阳仍然恩宠这世界的事物,让它们将偶尔的阴影交托给世界的表面。每天都有些东西掉落在我身上,我的温度改变着。温度是另一种提醒你的方式,告诉你你只是自己,而不是别的什么;它让你和周围的一切分开。那些温度的变化被叫做情绪,它们有着好玩的外国名字,但我已经记不得它们了。对于发生在我身体之外的任何事情我都没有记忆能力。我记不得该如何准确地说这个短语:"我抱歉。"

This was when changes in the air were known as weather, when low-flying bullets were still called friends, and periods of suffering were broken up into intervals called days. Back then, the sun still honored the world's objects by letting them contribute the occasional shadow to the surface of the world. Everyday something fell on me and my temperature changed. Temperature was another way to remind you that you were only yourself and nothing else; it let you feel apart from everything around you. These changes of temperatures were called moods and they had interesting foreign names, but I no longer recall them. I have no memory for anything that happens outside my body.

I cannot recall the precise words for the phrase: "I'm sorry."
本∙马可斯 Ben Marcus,from that literary bi-monthly, on the first, future of love(但汉松翻译)…
Posted by 丫 |
reply »
an object ontology, or maths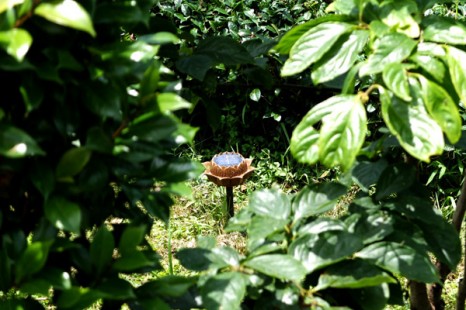 like the way i told myself that i'd be out of this place before the bottle of shampoo was finished, now one quarter left, a grocery list like your ellipses builds up in its stead. 1 ¥100 China Mobile phone card, a pair of leggings, cherry tomatoes, 1 residence permit, 3 apples, 2 packages of 烤面片 (cumin or chicken flavour), apricots or peaches, 2 bottles of diet Coke, cashews or almonds or walnuts (salted), 绿豆糕, green basil pesto, 2 jars of Ying'er brand salted peanut butter (yellow lid), smoked 豆腐干, avocados, 1 can of Sapporo beer, masking tape, a pair of gardening gloves, multi-vitamins, Whisper brand maxi-pads, 1 big bottle of water, 红薯干, Crest Pro-Health toothpaste, a green stone necklace found in a field, letters and wasted words. Is a list equalising, 你说, like the illusion of a history book or a series of object relations? When a pink iron is held mid-air and knowing glances cross a courtyard, a smile is word is a years-long treatise on spontaneity. it's not a sum as much as an infinitesimal differential, the derivative of the function that realises slowness.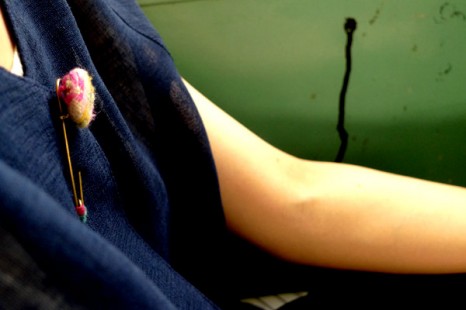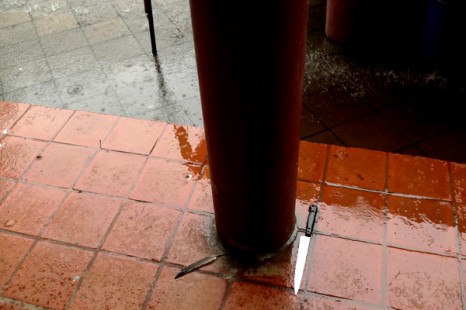 你说 "小气", but everything feels imbibed, or imbued, like the lost spaces between words we cannot really understand ("precisely as a function of the differential between their positions"). Ellipses. i try to keep track of the list, and yes, sometimes it feels good to try to do something good for someone else, but it's always hard to tell when exactly we become barbarians. Rarely is it as simple as a list of objects, where sympathy is the square root of identification, a manner of being rude or respectful. weird + polite forever, it keeps us busy …. 你说?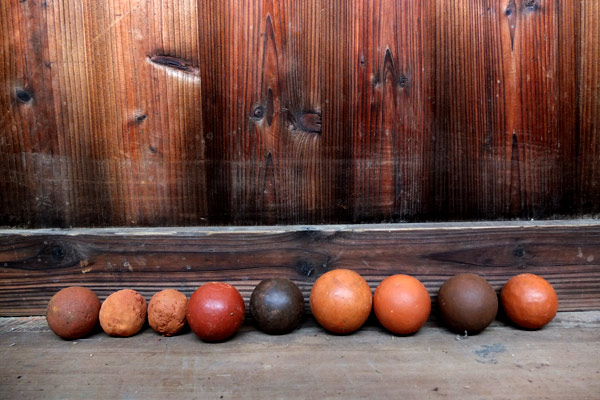 Posted by 丫 |
reply »