the sum total of five years of cultural exchange or the life-span of an american apparel store in beijing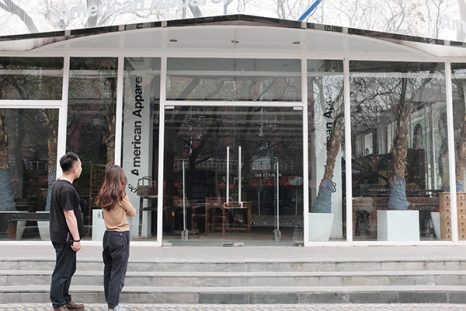 congratulations for your up-cycled changes. it's official! enjoy what's to come. what a beautiful switch. all the best for this beautiful adventure and thanks for all your input. we don't know each other well, but I think you meant a lot to them. and seeking new challenges is good (I'm not so good at that). working in the heart of culture, i'm sure you will thrive. sad you are leaving but it's good that you were able to do so many good things. good luck with future projects. congratulations. i'm sure we'll see each other. congratulation on your new challenge. if you ever pass through vienna, i would be glad to meet you again. how are you! it is really a surprise to hear that you left! but sometimes it is good to change. wish you all the success in your new work! :-) all the best for your new job. you're staying in the city? thanks for this email! how exciting that you are off on new adventures! wish you all the best. it was always a pleasure to work with you. wishing you all the best with your new job and who knows it might bring you to qingdao one day. congratulations. the bullet is through the church, beautiful. good message. speak soon. (well, since i said that you probably don't want to, but anyhow i had to). though if you really take that job, i'd find it a big step down, what a pity… hope to see you, i think i will be in asia until june. great news! good luck with your new challenge. thanks for your support the past years. keep in touch and see you around. we may have never really interacted that much, but i know you for a long time. it is very sweet to receive this email of yours, and glad you are moving on to a new adventure. hope you can keep me posted of your projects. in whatever cases, i always feel content and happy that our encounter can still last in beijing, where clearly a lot of comes and goes happen in a way that emotional connection can be so shifty, big hug and congrats to you and j. wish you all the best. congrats with your new uptake! was always a joy to work with you. wow, new position sounds good! it was always great and inspiring to work with you! keep me posted, best of luck and till soon! thanks for your mail but especially also for your work the last few years there far away. it was probably not an easy decision to leave, however the new challenge is a good one, wherein you would again be able to mediate. whatever happens, wishing you success! our grant application went well! thanks to you! good luck! probably see you soon. good luck with the new challenge, whatever it may be. i must say i miss the city a lot myself and hope to come by again soon. i can imagine that even after five years you still want to stay and so take on a new challenge there. i wish you the very best for the future. from my side, many thanks for the pleasant cooperation. wishing you all the best and congratulations with the beautiful job. hopefully see you again in tokyo or beijing. so sorry to see you leaving us, but I'm sure we'll meet again! lots of success in your new job wherever that may be. and of course many thanks for your contribution and support to our mission. this is the year of big news! life is always more exciting and challenging when you shake the tree. as you may well know, we are still searching for the right partner for our own adventure. if ever you would be open to discussions on this topic, please do let me know. i am sure you well know that they are on a rocky road so maybe if you do in fact decide to stay and go for it it could be very interesting in the short term, but it is not sure at this point how long the venue will continue. there is certainly a lot happening these days in China and especially within the realm of design. looking forward to hearing from you and good luck with the new chapter in lifetime adventure. many congratulations with the job! hopefully we may still see each other in china. well that sounds like a challenging move! good luck and enjoy :-) enjoy your new workplace. wish a lot of success with your new plans. for me it was nice to have met you. the support helped a lot. on the 20th of may my solo exhibition opens in the two cities gallery. you are of course invited. all the best and good luck in your future endeavours!! congratulations on the new job!!! i'll be back in april and would love to catch up :) i'm sure the new you will also be great at welcoming artists and creative projects. it remains a bizarre thought… good luck today and enjoy it for now. and the new position sounds like it was made for you (but the other thing sounds good tooooo – what's that??) thanks for your message. no, i didn't know you were leaving. five years is also a nice term. lots of success with your new job. all the best. i'm really happy for you! wish you all the best and do let me know when you are happen to be in shanghai someday in the near future! much luck, love and success. i admire your steps en we keep in touch, for sure! thanks for all your support and you're always welcome in jingdezhen, amsterdam or wherever we may meet. it's truely sad to learn that you're leaving, however, everyting will come to an end and we have to move on for new adventures. taking this opportunity, i'd like to thank you for all the work you've done for us, and for promoting bilateral cultural exchanges and cooperation as well. we wish you every success in your fufure journey. thanks for the news! and good luck with whatever comes next… nice! congratulations and wish you luck with your upcoming engagement! thanks for all the help and see you a next time! with many congratulations and best wishes for your new appointment. p.s. i hope that my health will one day allow me to return to china. i miss everyone dearly! congratulation for your very likely new position. that's great, good for you! i'm working on a show next door this summer. let's ketch up. thanks for your kind and touching email! i think it is great news that you will be directing such an insteresting institution. i am sure you will make an amazing work there. you will be most probably getting some news from me in the near future. i wish you the best and good luck in your new position. great news! success with your new challenge. thanks for your support the past years! keep in touch and see you around..:)!    congrats with your new appointment. i had the pleasure of visiting once, and that's a cool place! it was a pleasure working with you, and we continue to have the opportunity bumping into each other at beijing events! thanks for the cooperation and nice that you've found a new place! wishing you all the best! we of course wish you all the best and many thanks for your help and input the past years! it was nice to have such a contact at such a place! hopefully our paths will cross again sometime, keep us posted on nice things! wonderful to read about your new adventure and good that you'll stay in beijing. i hope to be there again from july 1 for a period of 6 months. i'm sure we'll run into each other at some point. shortly i'll write your colleagues discuss how to obtain a visa. i was told that they would write the letter. my host seems not to be officially registered in China. coming wednesday at the chinese school in amsterdam i'll tell my classmates at the beginners course in chinese something about q, the origin of her name, the collaboration, the differences between us and the book. the day after that new drawings from series will be shown, herewith the card. the series is part one of my new china project on which i want to work further in beijing. thanks for the pleasant collaboration, and lots of success and pleasure with your new steps! nice successor you have ;) lots of success in your new phase of life! perhaps we'll see each other soon in beijing :) enjoy it there! congratulations! apparently still the place to be? certainly, otherwise you wouldn't have headed there, haha. i also once too was able to take b. there for a nice lunch with chinese artists, h. and the like, about freedom of speech. was a reasonably good conversation and i gained more respect for b. lots of success with your new job there. i know that t. and his girlfriend j. also started there way back, but more physically there because it didn't exist there yet. that was in the time that the first and second festival was co-organised by them, long long time ago. did you speak to m. at any point or do you still speak to her? i hope she is okay personally. hope that that didn't cast a nasty dark shadow over your work although it must be strange to see your direct colleague on the front page of the paper. it even threw me. again, enjoy it there, try to keep your head cool (amongst all the art snobs and italian art phds) and enjoy everything you see and experience. soooo important. perhaps only in retrospect you realize how special everything you experience is. thanks for your message. i had indeed heard some things. i understand your move. from your message i gather that you prefer to stay in china. wish you success and who knows we may see each other again. first of all of course many thanks for your support before, during and after our visit to beijing! very good that you'll remain in the city and exciting that you (probably if i gather correctly) are going to work there. is it known yet whom the new owners will be? and will p. be your new colleague? in any case: lots of success! a pity to hear you are leaving. but also good to hear that there is an interesting and challenging job waiting for you. i wish you lots of success with that and hopefully we'll still bump into each other. congratulations with this beautiful job! nice for you. i wish you lots of success and hope it offers you new inspiration. perhaps we'll see each other? good luck with your departure and the new roads you will embark on. keep me posted. it was great to work with you in 2015. the project wouldn't have been there without you! keep us posted on developments! seems like a fantastic challenge in light of the changes ahead! good luck! sorry to hear that you are leaving the five-year position. congrats on moving on to the next level! good luck with your next step, give it that or any other better offer! look forward to seeing you again! nice one for j.! thank you for your kind mail and big congratulations on the new adventure! it's been a pleasure working with you all these years and hopefully we can still collaborate in the future (hat-making workshop as public programme perhaps?! hat-exhibition?)!! in any case, it sounds exciting! they used to sell my more-crazy hats in the gift shop. my contacts were s, a, store manager r. and others. but they may not be there anymore! enjoy the new challenge!!! 5 years is indeed some time. good luck there (if that's what it became) otherwise at another company!!! if you have any questions, feel free to contact me. look forward to hearing from you. it was a bit of a shock when we received your e-mail. our point of contact is leaving. but when we read on we saw that you are moving on to a beautiful new position. it will take some getting used to in the beginning after 5 years of being engaged in your current work but people should not avoid new challenges in their lives. we want to wholeheartedly thank you for the pleasant cooperation and the support you gave me last year. the cooperation was pleasant and went smoothly and i appreciated very much that you came to visit as well. but also that you informed and encouraged me to participate in this new show this year. thus i handed in the application form and the description of three works. in the information papers i read that the selection would be announced at the end of march. when i hadn't heard from them by then i wrote a short mail to the organizers asking whether i had been selected or not with regard to the planning of other shows. i received the following reply: "thank you for your attention. we are busy reporting all the materials to the ministry of culture for approval. after that, we will inform all the selected artists about the final list. maybe in may". kind of funny, the ministry of culture, which gave me an award, now has to give the approval. it remains exciting. again, wishing you success with your new position, also from my husband e. and we hope to meet you again in that city, which we came to love so much. congratulations with your new position. that sounds great! looking forward to meeting you there soon! good luck! it sounds very exciting! thank you for the support you gave us in the past. i hope to meet you soon again there and maybe work together in something else, who knows. wow great news! it will be great for you and you will have another interesting journey ahead, yes stay with us please, breath more air with us as we so need you here :-) stay in touch and let's catch up sometimes if you're free. i am much freer nowadays, enjoying the motherhood one more time. how exciting for you! it makes me happy to read your email. i wish you success with your new adventure and i really hope i see you again in not too long. congratulations a., what a loss for them. good luck with your new life choice, can't wait to hear more. just saw your email. congratulations to your new adventure! it's cool to see you moving on. let's stay in touch! congratulation for your new position. wish you beautiful career transforming, cherish and keep touch! big change! have fun and let's catch up soon! heard it was your last day today. strength to you for saying goodbye and enjoy your new step. lot's of success with your new challenge! i am just back in the office from a short holiday and saw your email. congratulations!!! happy for you to get on the new adventure. good that you are still there! be in touch! and meet up whenever there is a chance! hi dear, got your e-mail! wish you a great start there! good to hear from you, and what a nice new position! i wish you lots of success with it, and perhaps our paths will cross again, there or elsewhere. may i keep you informed of interesting news or when we may head there again with our summer sessions? this summer we're going to tokyo, also nice… hi, i wish you the best of luck with the new steps in your career! i'm sure it will be a great adventure… i'm actually in china at the moment, we're on our way to tibet, but unfortunately will not be able to make it to beijing this year. after tibet we'll go to hong kong to research job possibilities :-) keep in touch! hi, so nice to hear from you and many congratulations with this great new job! probably wasn't easy to take this step.very cool! for a moment i thought you wrote you were going to amsterdam, but this sounds much better :-) i still work at the same place but it's starting to itch to do something abroad. my boyfriend is in oman now for work, it also offers new opportunities. and hopefully back to beijing in future. anyway: lots of fun and success.
love, all.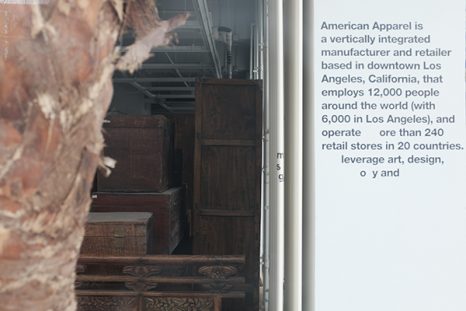 .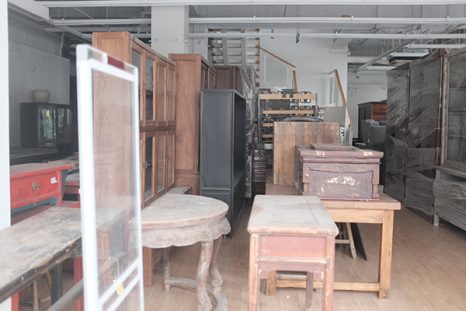 .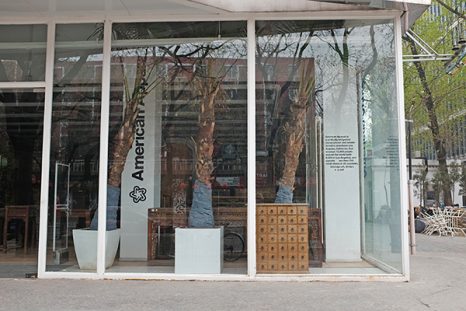 Posted by a |
reply »
we don't have time for this anymore

grow up grow out grow cultivated astray
Posted by 丫 |
reply »
不过几十年,玩儿个游戏(for wendy and tangerine)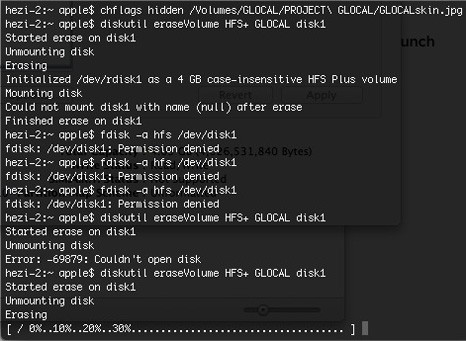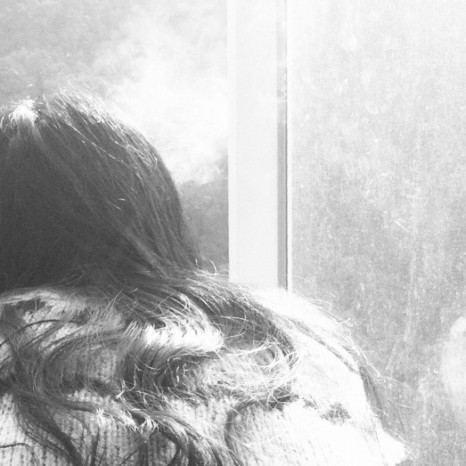 攝影 photo:  Toto LOK
i still come across you from time to time. that smoke that made you blink two times consecutively––it's digital. at the time, it felt like a border between us, an inability to approach you, regal. an observer limited by a border of mutual non-recognition, perhaps, that was our uncanny solidarity. now, i am touched in your absence. Touch physical, vectors of you, plastic tangerine, plush toy mother, there's no comparison to what is felt, and those inabilities to withstand it. The world is regal as you are. Perhaps we see it better in absence, digitally. Like a once a year push-button interactive greeting, we could do without it, but doing as non-being won't exist anymore, tangerine, and that kind of posterity doesn't say much for the solidarities of the world, now does it?
by the third day of a new year, we emerge into aloneness again. he eats sticky rice cakes and asks, 'What else other than border is produced during and after a project of solidarity?' that border is a pixel archive that was accumulating all the while——even in your absence——like toxins seeping deep into the earth underneath pasts past. 'Happy Holiday' felt like apocalypse this time, and even that was digital, just another mailing list. Let us understand our being together via our common inclusion within the press release (a release, a notice…an obituary?). It's all good news, it's been a very good show, we're all well-intended and each one can return to hurt alone——all theories, outside within, without inside. Your identities have been crushed, Wendy Tangerine, already lumped into another long list of women defeated, those precious creatures who feel too much (those that stand out, on the contrary, get knocked down for not feeling enough). Was it really that you felt more than the rest of us, or can we blame you for thresholds?
Maybe there are no projects worthwhile beyond our being united in death. Maybe there will be no more than a press release. Maybe there will be no more words to last longer than any of us, words just so untainted because they take to the form and reversal of each one who 'finds' them. this is not about selfishness anymore. such particularities, as she said, have been more terrifyingly replaced by the banal. words, words… these words, and the great collaborative achievement of collective misunderstanding. solidarity, as such. the fallacy is precisely that 'our findings' set apart, could never be so generalized—oh, value… like meaning, like etymologies for words long forgotten. we remember you totally and not at all.
Posted by 丫 |
reply »
the light of day – or, the most intense fiery sadness inside the palest of blue
the difficulty of writing. therefore words become physically written entities. are animated by the postures and movements of the hand. the word becomes image. is placed in perspective. the natural rhythms of speech and of reading contorted. a video on writing:
act 1:
the street is where it finally played out, no confining corners of a room, simply a street and a doorstep and a door. a door that remained closed. closed that night and all the nights after. closed for several years. there were a few words there on the street, an evening chill picking up, words uttered from mouths tightly locked into position, not once breaking out into smile, no more spontaneities. now i remember it was an iron. the last object that passed between us. an iron. your iron. my iron. no ironing board. the irony. an iron with no more spontaneities. all those years summed up into the exchange of a single iron. a pink iron.
act 2:
you entered the studio that day and it filled the room. eyes locked and we understood. a kind of understanding that was hard to come by in those days. "we paid people 50 kuai to cry". leaving the party early i cycled to the apartment that night, shared by several, it was only you there, you and a dvd menu on loop, the same jingle over and over again, you kept emphasizing the word 'taken', 'taken', 'taken' – i guess it was the opposite of what i was getting – the other word that night 'transgressive' – you and bataille – he and whitman – i couldn't do it – sorry bataille – sorry whitman – i couldn't do it – so much for 'transgression' — whenever i revisit the room, you are both there, bataille and whitman, bataille, whitman and me and the king-size bed. the torrent of words finally gets me writing on afternoons alone in the house, just before the onset of twilight.
act 3:
a gallery space, half emptied out, i keep going back there, the mounted and framed photographs are placed on the floor, leaning against the wall, a few are supported by the pillar in the middle of the space, you try to get them to leave, to let them leave us behind, but there is simply no subtle way of doing it and you mutter at them clumsily, they leave, we are left, the afternoon sun is slowly disappearing, the lights are left off, we talk, walk around and shout, until we settle behind the reception counter, a chair and a wall for support, we can do this but we can't do that, what do you want from me? don't ask that of me! she tells me his knees were shaking all the way on subway ride back home, i was never shown shaking knees. now, i only ever meet you in that gallery space. we don't exchange words just glances and parts of our bodies in a deafening silence, the afternoon sun perpetually setting.
act 4:
an early spring evening, i keep trying to leave: "i have a party," "a party to go to," "a housewarming party", but something keeps me at your side all night, first we sit at the "less important people table" and are seated next to each other, after more guests stream in we are both upgraded to the "more important people table", again placed next to one another. what luck! finally settling into a comfortable position we continue our conversation, your leg brushes against mine a few times, i recall her remark about "woody men". and i can't stop staring at the eyes. can't stop. the whole night – no rooms here, but the chambers of eyes to revisit "an intense fiery sadness" i describe to her later "inside the palest of blue".
.
reply »
the light of day: crossing and cutting

of crosses. crossing. an owl and a cross. a stranger crossing. a reflection crossing through an image. slightly like an orthodox cross. or it is what i want to see. there is a cross here now in my room. somehow it is always here and never there. here. in this room. this room. this. a resemblance crossing. it is silver. it is a gift. it is the cross of aksum. it is small. it is an afterthought. it is coarse. not delicate. it is a time of crossing and cutting. not delicate. where things are played out at night. the young grow old in a breath. you are who you're not. blink. blink again. the dinner table. the skylight. the washing up. you. slightly above eye level on a lump of blue-tack on the wall behind this screen. (from the drafts folder, written as a reaction to this post and other things at the time, the cross is still here, but the room is different.) (we all have basic needs.)
Posted by a |
reply »
i sincerely wish this for you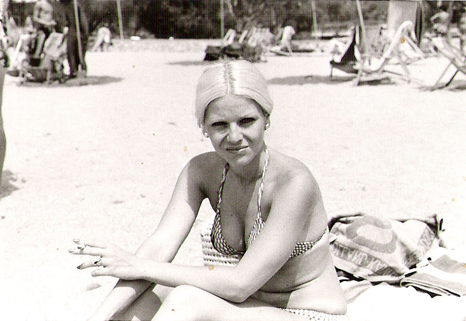 "you said you didn't care when people were not talking to you but in your films, your characters are actually always trying to connect with somebody — following someone, or trying to make contact — but they just don't seem to be able to connect." "i prefer some distance. i don't decide what the best distance is — how two people can get close and not feel uncomfortable. my films treat human relationships like an experiment. there's no real conclusion. they are always experimenting, experimenting with that distance." from an interview here
Posted by a |
reply »
ideas about karaoke
recorded at Lee Kit's "Someone singing and calling your name", december 2009
Posted by 丫 |
reply »
Zürich night
Photo courtesy of Nic Shepherd
Some 15 minutes after having been abandoned at the Perla Mode by an American living in Zürich, I found him again at another opening at a small exhibition space called Les Complices. He made some comment about how I was typically Canadian because of the desire I expressed (which admittedly had structured my last 5 years) to keep going out rather than back to North America. I had not assigned value to my statement, and in my view it could indeed be taken as a lack of control and capriciousness. The space, which had a DJ playing, was a queer art space. I was not sure if my jocular, drunk brotherness was appreciated, and I was in the mood to joke. Out front one of the drunk women, who turned out to be a Canadian from Montreal, tried to convince her acquaintances to go out to a non-gay place to dance. She appeared to be quite drunk, and unless I was mistaken, the other two were not very fond of her. She had pimples. The other two returned to their friends inside and I was left, so she asked me and I thought, why not, I'd like to go dancing. We walked arm in arm down the street to a place right on Langstrasse. She joked with the bouncer who tried to remain stern, they were obviously familiar with each other, and it made me feel that this was a small town. Inside it was hip hop night, and various large men rocked back and forth in the red velvet surroundings. She knew someone (although they claimed they hadn't known each other before) and they began talking. She asked me to buy her a drink, but I really had no money on me. This other girl seemed to be looking for someone to go home with. They asked me if I wanted to fuck, said that it was what everyone in the room wants. I joked that I was a virgin and the girl believed me, appeared to take pity on me, which made me uncomfortable – when I retracted the statement she asked me what kind of lover I was. I motioned to some of the large men standing near the turntables "maybe they want to fuck." She considered this and went to see about it. When the lesbian's back was also turned I used the opportunity to slip out the front door with my backpack on. I walked home along the vacant street car lines. I kept thinking of the girl's sad expression when she said she came to the bar quite regularly, but no one had interest in fucking her. It made me kind of sad too.
[courtesy of Michael Eddy, October 2009]
Posted by secretary |
reply »