scenes from OVERSEAS final performance
24 October 2009, Beijing | all photos by Alvin Lin
more »
more late discoveries: "far, yet close by"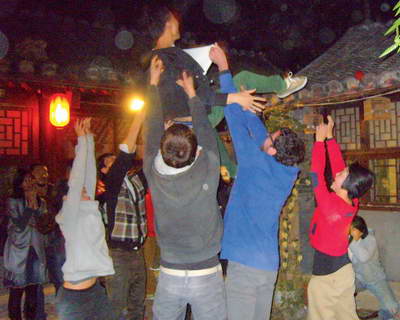 After 20 minutes wandering through the hutong area around Lingjing it was pretty clear that we were lost. The darkened alleyways were offering absolutely no clue as to the place we were looking for. Turning a corner, like a beacon of relief was a sign, directing us toward an unassuming little siheyuan (courtyard house) close to Zhongnanhai.
Entering the archway and delving into the ocean of plastic beads that leads to the little hutong, a vivacious "Hey, nihao!"resounds off all corners of the house, marking the beginning of a vibrant feast of dinner, drinks and imagery, all thanks to a group of performance artists.
This was perhaps a fitting start for the evening, as walking in to the Overseas, Close By project, we didn't really know what to expect, much to our benefit.
These artists, in a collaboration between Switzerland and China, thanks to the Pro Helvetia, Swiss arts council are Elaine W. Ho, Monika Truong and Simone Truong, who were kind enough to give us an invite to one of their unusual nights.
"I think one of the main concepts that we're all revolving around is human relations and social relations and because of how we all have to work we sort of divided it,"said Ho, one of the founders of the evening of controlled impulse. And "we all"certainly involves lively and diverse bunch. Swiss, French and locals are all visibly involved and that's before you even get behind the scenes.
"We all knew each other before and talked about working together. Having a house and also living together and working together in the same space is creating a history,"she added. And thanks to that history, each of the artists can work to their own strengths, be they theater, film or art.
The project started out with a name (which is kept in Chinese) that many non-locals might not be familiar with: "Inside 9 outside 7, was the initial project we started with. Individual and collectivity, individual artists working together toward something,"said Ho, referencing the use of the phrase as a description of the old city gates, but also the significance of inside (close by) and outside (overseas). Hence the English translation.
Despite the light hearted atmosphere, the trio has managed to cover some interesting themes through their work: "The two of us [sisters] came in April/May to Beijing for the first part, for the research and interviewed local Beijing women, none of them I knew,"said Monika, providing a tantalizing insight into one of the topics they cover.
Leaving the hutong to a briefly enthusiastic "Hey zaijian!"You're likely to feel a bit confused, perhaps a similar experience to reading this article. Nevertheless dear reader that's the way it's going to stay. To put it simply, the less you know what you're in for, the more you'll get from the experience as all forms of art, and people come together.
Ho left a comment describing it that I couldn't resist: "You should open yourself up to explore, investigate and discover something and ways to move around and maybe get people to talk to other people."
Overseas, Close By is running until October 24. To make a reservation to experience an informal night of social spatial madness, check out their website at www. overseasproject.net.
– by Matthew Jukes at Global Times, 23 October 2009

Posted by e |
reply »
the ordinary and extraordinary experience
I have the sense that in learning, our best developments grow from works which initially strike us as "too much"; those which are intriguing, demanding, that lead us to experiences which we feel we cannot encompass, but which simultaneously provoke and encourage our efforts.Such works have the effect of containing more than we can assimilate; they maintain attraction and stimulation for our continuing attention. We perservere with that strange joy and agitation by which we sense unpredictable rewards from our relationship to them. These "rewards" put to question – as they enlarge and enrich- correspondences we have alreadyh discovered between what we deeply feel and how our expressive life finds structure.
– Carolee Schneemann, More Than Meat Joy, p. 9
Posted by sim |
reply »
谢谢,任杰
late discoveries from 任杰 Ren Jie's blog: http://breakwave.blogbus.com
Posted by e |
reply »
going over, looking up, taking down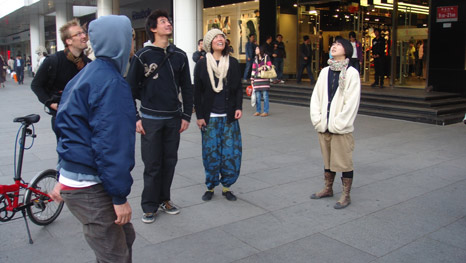 the beijing run of the overseas project has finished, we all thank all of you who visited, helped out, and supported!
《OVERSEAS:里九外七》北京系列的活动结素了,非常感谢所有观众,参与者,来帮忙的朋友和你们的支持!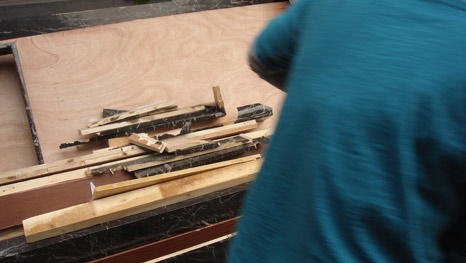 congratulations to Xiao He on his mid-run wedding, and special thanks to happy four-time repeat visitor, josh!
还有,祝小河兄弟和美子嫂子,恭喜恭喜!
Posted by e |
reply »
everybody wants something for free
最后一活动:10月24日周六晚上7点开始!last event, saturday 24 october, 7 p.m.
必须提前预订 reservations only | 139 1108 8640, overseas_china@sina.com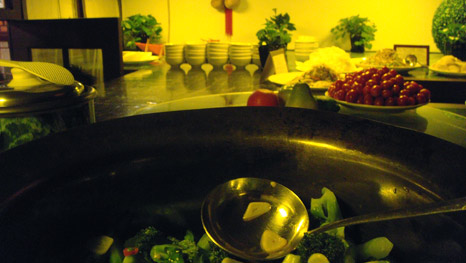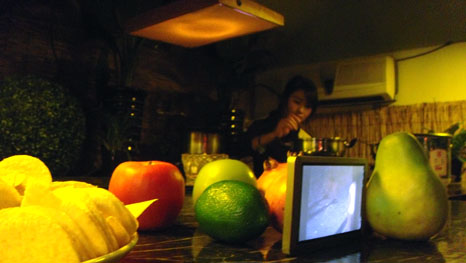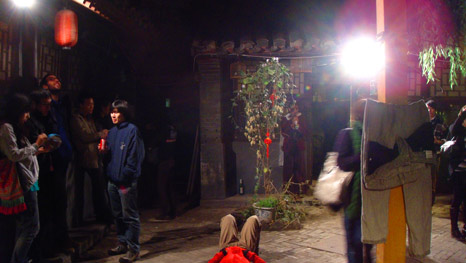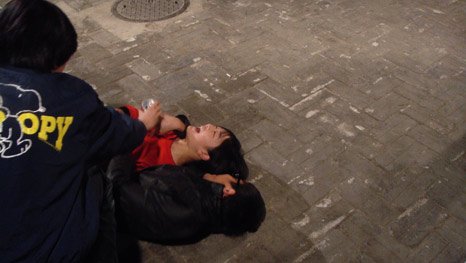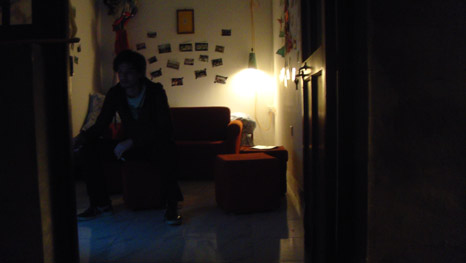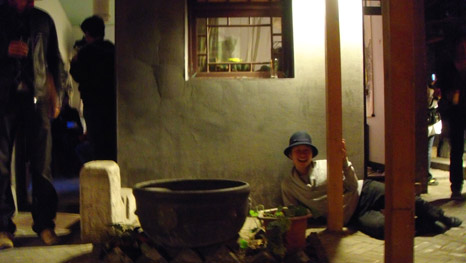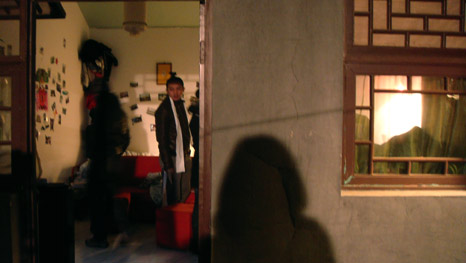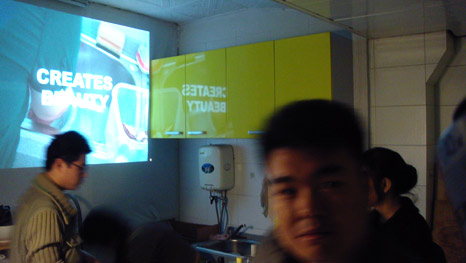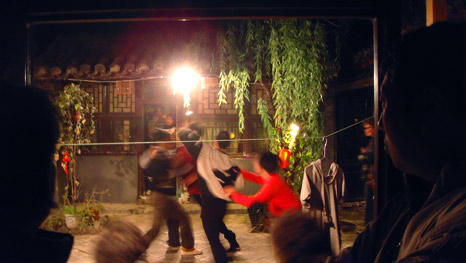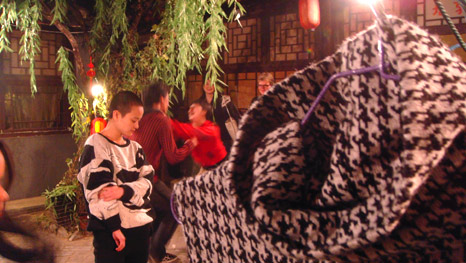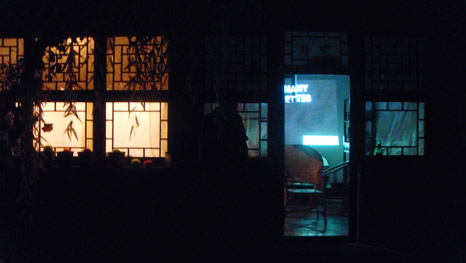 and thank you, samantha… | http://review.redboxstudio.cn/2009/10/overseas-close-by-overseas%EF%BC%9A%E9%87%8C%E4%B9%9D%E5%A4%96%E4%B8%83/
Posted by e |
reply »
overseas and rolling
pictures from david's well-lit but too short stay at 互助巷 Huzhuxiang…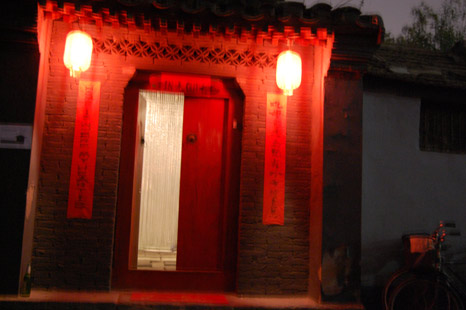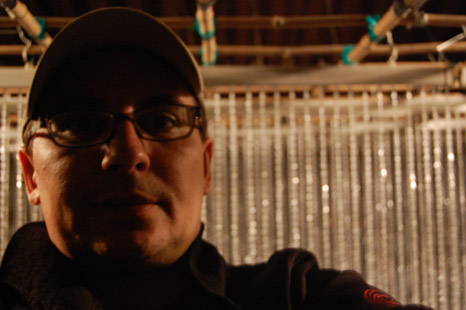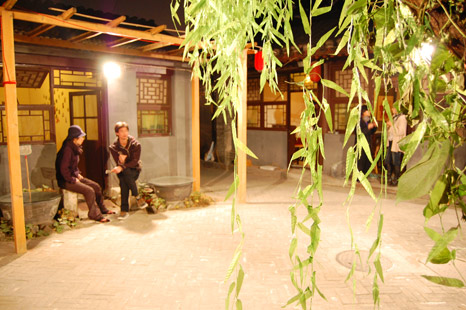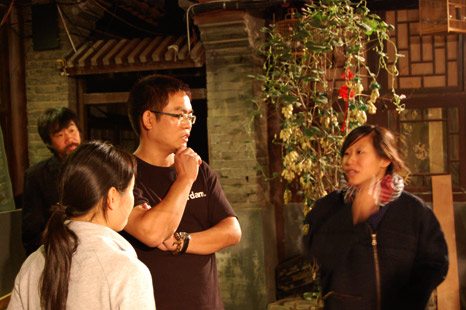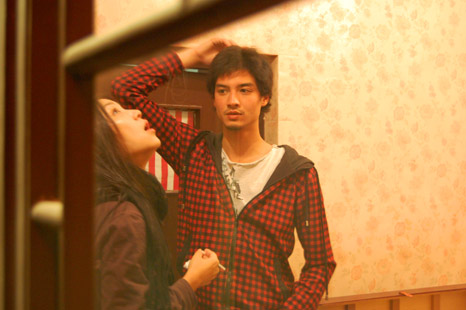 and thank you, sylvie!  |  http://weliveinbeijing.com/GroupNews/news2.rails?Nid=1000001049
and thank you laura at city weekend… |  http://www.cityweekend.com.cn/beijing/articles/blogs-beijing/art-attack/creatively-spontaneous/
Posted by e |
reply »
overseas over there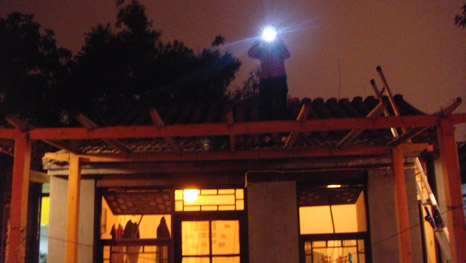 thank you, 粒米! |  http://www.bookismore.cn/article-21.html
thank you, 储扬! |  http://www.douban.com/group/topic/8226829/
http://www.douban.com/event/11128330/
thank you, 方丹敏! | http://blog.sina.com.cn/s/blog_543c54b00100fjj8.html
thank you, time out beijing | http://www.timeout.com/cn/en/beijing/aroundtown/feature/8875/overseas-close-by-oct-10-12-17-19-22-24.html
and yes, 梁槊… | http://blog.sina.com.cn/s/blog_4e51dffc0100erzh.html
Posted by admin |
reply »
我叫。。。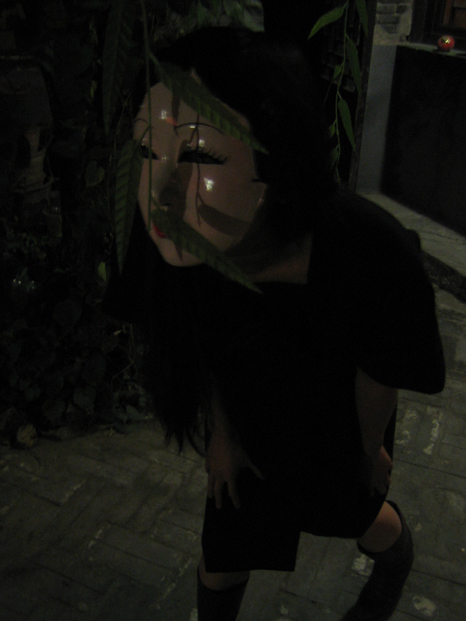 Posted by mon |
reply »
little theatre of gestures
10 October 2009 – 10 January 2010
Kutluğ Ataman, Isaac Mendes Belisario, Iñaki Bonillas, Gerard Byrne, Jay Chung & Q Takeki Maeda, Rodney Graham, Hilary Lloyd, Kirsten Pieroth, Susanne M. Winterling featuring a selection of works from the collection of the Kunstmuseum Basel by James Ensor, Bruce Nauman, Francis Picabia among others
MALMÖ KONSTHALL
S:t Johannesgatan 7
Box 17127
200 10 Malmö
The exhibition Little Theatre of Gestures is about changes. Small changes. Changes that we do to ourselves or to our surroundings. The exhibition attempts to examine and look at how we display these changes, the theatricality of objects and bodies, staged and in daily life. We pose continuously, and depending upon the situation our gestures and poses change accordingly. We practise small scenarios—movements of power and powerlessness—even though we may not know how these movements and gestures can be used, and in which situations they might be appropriate. At times, "we turn up the volume" of our gestures and poses, or our surroundings become the stage for part of our daily theatre.
The twenty-first century has seen the introduction of many new tools for self-representation. On diverse social www-platforms (such as Facebook, MySpace, etc.), opinions and images of our self are exchanged, and our own private theatre of images from our daily life is staged. Faster than ever, we can be anyone we want, and can create different personas in different media.
Little Theatre of Gestures is not aiming to give an overview on the formal and informal codes that constitute our communication in daily life, but instead to gather artistic positions for a mutual play on smaller or larger deeds. The focus is concentrated on a few artists who deal with gestures on a rather conceptual level, and who present and mirror each other's interests and approaches: from documentary-like staging to self-staged personas, from staged objects to daily abstractions.
Posted by e |
reply »
at night i dream i speak
for the full moon tonight, the others away or asleep…中秋安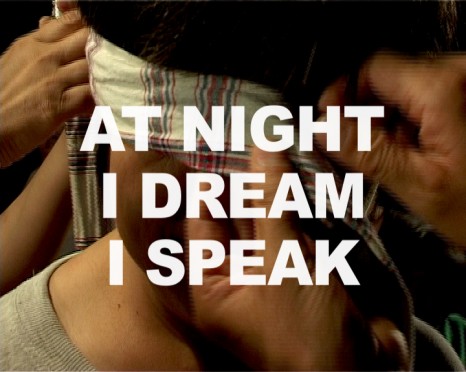 "晚上我做梦说话, 白天做不了什么"
[still image from new work-in-progress, www.overseasproject.net]
Posted by e |
reply »
overseas website now online
我们的网站,哟!请大家到哪里预定位!

Posted by admin |
reply »
彩排日(一)
9月5日晚7点半,第一个彩排日。小梅做了些好吃的,饭盛好了,筷子放上了,等待观众入场……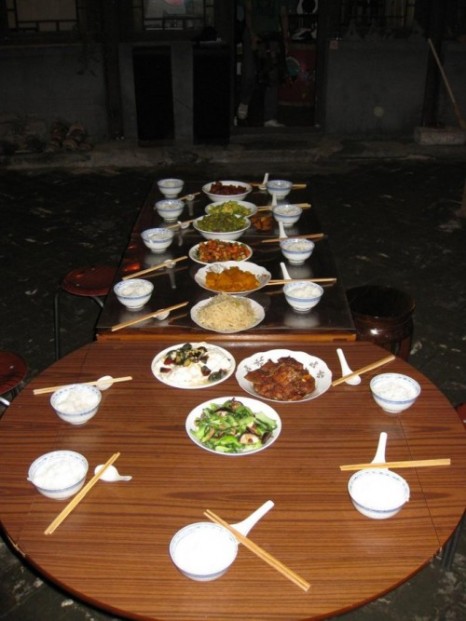 "观众"入场了……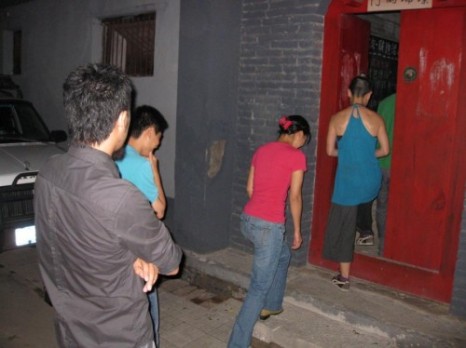 表演开始……
这张照片有一点点诡异……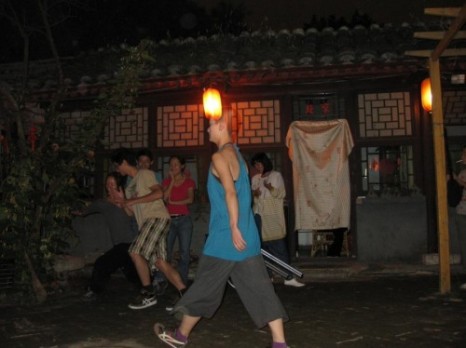 参加第一次彩排的朋友们……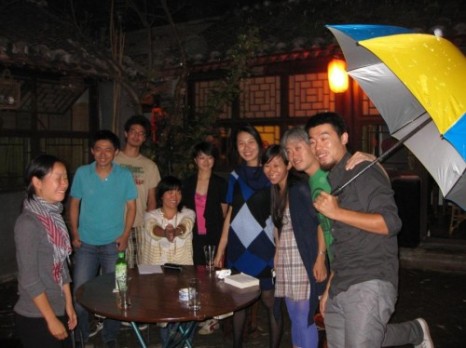 Posted by jam |
reply »
"Inside 9, outside 7"
According to an old Beijing saying "Inside 9, outside 7, 4 Imperial City (inner part of Beijing)" is referring to 9 gates, 8 places and one center.
"Inside 9, outside 7": Inside there is the city (center) and outside there are the city gates.
"Inside 9" are: In the East (1)Dongzhimen,(2)Chaoyangmen. In the West (3)Xizhimen and(4)Fuchengmen. In the North(5)Deshengmen
(6)Andingmen. In the South(7)Chongwenmen,(8)Zhengyangmen (today Qianmen) and (9)Xuanwumen.
"Outside 7" are: In the Mingdynasty, Jiajing Emporer (嘉靖) starting the citydefense, took 32 years of building the outside gate. The "3 front gates" (前三门") are in the North, East and West. In the East and West there are (4)Guangqumen, (5)Guanganmen. In the South there is on the left (6)Anmen, on the right of Anmen and Yangmen there is (7)Yongdingmen.
The 4 gates of the inner Imperial City (inner part of Beijing): In the East there is (1)Donganmen (nowadays Donghuamen), in the South (2)Tiananmen, in the East there is (3)Xianmen, in the North (4)Dianmen.
"Inside 9, outside 7": The "Inside" refers to "close", the feeling of closeness and familiarity. "Outside" refers to "Overseas", to those of Chinese heritage living outside of China and in addition how we go beyond the question of identity towards relating to one another.
Number 7: A Pre-Qindynasty saying "Your Soul is melting together and departing afterwards": 7 days is one unit, one unit of seven days to form your spirit. After your birth 49 days, 7 circles, your 7 spirits are completed. After 49 days you are completed with your soul and spirit, and after you dye your soul is continuing。
References to 7 in Chinese Culture: Yin Yang and 5 elements they are called Seven Regulators. People are given Yin Yang, 5 elements so they have the 7 emotions。 7 can explain the Dao (道) of the World and the Qi (气) of the people. In the book 《易·系·复》it says 7 days is one circle and in the book《礼记·檀弓上》it says People who don't drink and eat 7 days, cannot continue to live.
Number 9: 9 is the biggest number, so if there are two 9 together, you are returning to the beginning。 It's not the original beginning, because a new circle is starting. It represents the philosophy of Dialectical Materialism "the recognition of anything". A Buddhist saying: Two 9 together means to go back to the beginning, completing a circle, to receive a good result. The returning to 9 means: The biggest number in order, but also the ending。 That means you have to go through 1, 4,7 3,6, 9, to achieve anything. You have to complete several steps to continue.
The saying"九九归一"derives from where you're form and leads you to where you want to go. When you you have returned, you continue, a new circle is starting.
Posted by mon |
reply »
we are so 90's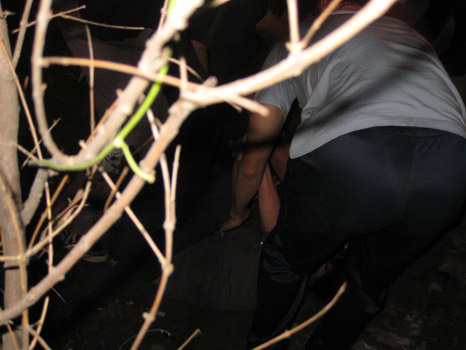 第二次排练进程展示,2009年9月22日  |  from the 2nd open rehearsal, 22 September 2009

Bourriaud argues that art of the 1990s takes as its theoretical horizon "the realm of human interactions and its social context, rather than the assertion of an independent and private symbolic space" (RA, p. 14). In other words, relational art works seek to establish intersubjective encounters (be these literal or potential) in which meaning is elaborated collectively (RA, p. 18) rather than in the privatized space of individual consumption. The implication is that this work inverses the goals of Greenbergian modernism. Rather than a discrete, portable, autonomous work of art that transcends its context, relational art is entirely beholden to the contingencies of its environment and audience. Moreover, this audience is envisaged as a community: rather than a one-to-one relationship between work of art and viewer, relational art sets up situations in which viewers are not just addressed as a collective, social entity, but are actually given the wherewithal to create a community, however temporary or utopian this may be.
[from Claire Bishop's "Antagonism & Relational Aesthetics"]
Posted by e |
reply »
we think i forget
We Think
Each Thinks.
Some resonates.
This video thinks : "you are what you share". Your riches is what you share, the more you share, the richer.
I disagree, I think :
"You are what you share" ?
You are what remains after you shared.
Sharing does not erase the self to be absorbed in the community.
The social value of a person may be what one shares, but the intrinsic value of one is what remains.
This is maybe a powerful modern times statement and the consequence is that the separation between the social self (what you share) and the intrinsic self (what remains) is only going to increase.
One cannot entirely share. One cannot entirely hold. How much of yourself do you share?  What is the right balance?
In a time of almost forced collaboration, what remains is more and more precious. I'd rather use my avatar -instead of myself- to be participating this social flow, and not think – forget sometimes.
While the web 2.0 was made of communities of very active users, it largely became many massive communities of passive followers (fake contributors), participation became for most a passive activity. It used to be "We think" a state of emulation excitement, turned into "We think, I listen", now "We think, I forget", tomorow "We forget, I forget".
"We" isn't really anymore something I relate to, or I am a part of. We is the politically correct policy of individual participation that people must think I am part of to be socially accepted.
"We think, I forget" is what happened to the electoral and political landscape in most western countries, people got bored and dont participate anymore, except people who are raging for more power or desperate people. The same is happening to the internet. Look what happened to TV. But internet is different. I like to think beyond "We forget, I forget" there is "We forget, I think", a context in which the individual went through this process of getting socially (politically) bored, than abandonning the virtual social reality to desire again to engage with it.
I believe this desire will be motivated, not because we are forced into it, but because individuals will find their accomplishments (self-interest) in new modalities of participation (general interest), maybe new technologies, new social structures.
Internet is now almost everywhere, so the infrastructure is there. The gap is physical. We need better interfaces… And better reasons to use them…
http://cesarharada.com/pearls/we-think/
Posted by sim |
reply »