A networking project. Shanghai, CN, 2007.
by
蔡凯 Cai Kai
,
何京蕴 Anouchka van Driel
,
高灵 Gao Ling
,
何穎雅 elaine w. ho
and
李新路 Lulu Li
Move your cursor over the thumbnails to view images.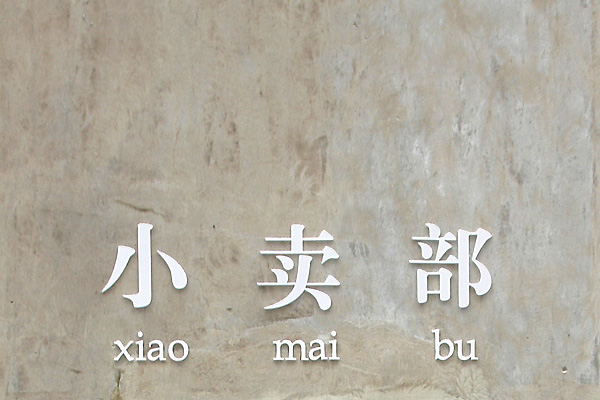 All photos by
高灵 Gao Ling
.
Visitors to the Shanghai International Creative Industry Week events (November 15-21, 2007) can make a quick stopover at the Corner Shop to take a breath from all the heavy networking.
Typical Chinese corner shop goods, such as sunflower seeds, cigarettes and snack sausages are available, but the currency here is not cash, just business cards. Your name is your ¥ yuan and how well you gather the right 关系 guanxi, or "connections", is your worth. Shoppers can exchange their 名片 mingpian, or business card, for products redesigned and repackaged by us, and this is our calling card for you. If you like what you get, eat it, smoke it, use it. We'll be calling you, too.
Please note: The historic 1933 Old Workshop building hosting the Shanghai Creative Industries Week was originally a cattle collecting point and slaughterhouse.