index of

/

iwishicoulddescribeittoyoubetter

/wework/ het maakt niet uit waar je bent, je kunt overal zijn

[it doesn't matter where you are, you can be everywhere]




An intervention project. 16 Korte broek Studios, Arnhem, NL, 2003.
with
何京蕴 Anouchka van Driel
, David Gibbs,
何穎雅 elaine w. ho
, Kaito Hori, Laura Kalauz, 向井 徹生 Tetsuo Mukai and
山口明香 Asuka Yamaguchi





Move your cursor over the thumbnails to view images.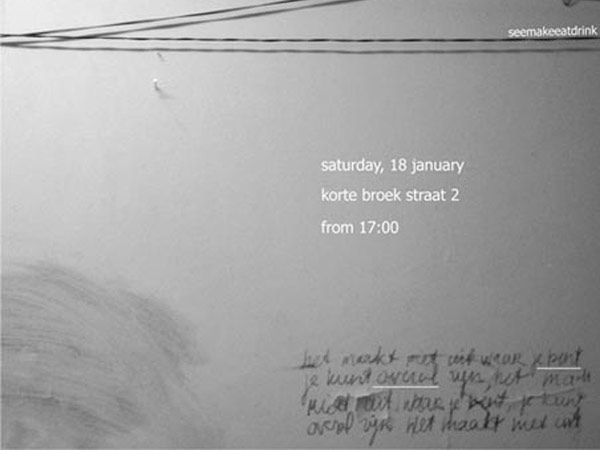 Maybe a house will be torn down. Maybe we'll get there first. Maybe we'll just have to do something about it. One-night-only installations and performances concerning imminent destruction.