A project about exploring empty space. Pniel space, Arnhem, NL, 2002.
with
Bernadette Deddens
,
何京蕴 Anouchka van Driel
,
Pascale Gatzen
,
何穎雅 elaine w. ho
,
Kaito Hori
, Lieke Jetten, Maria Kley, 向井 徹生 Tetsuo Mukai and Lorena Wilms





Move your cursor over the thumbnails to view images.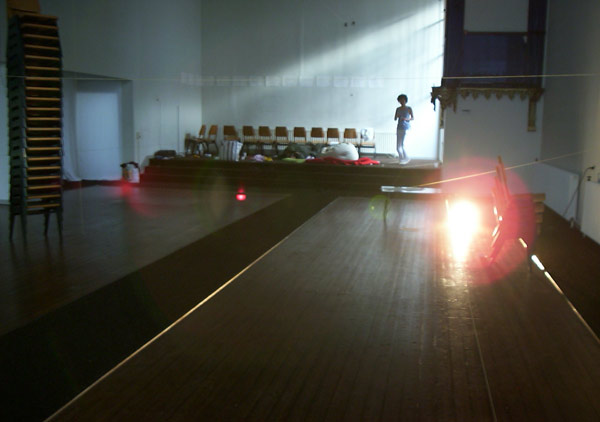 One-night only, a curated exploration of an empty church space. Performances and installations, a game of t-shirt twister, sushi and bring-your-own-flashlight.
Surveys on the subject of intimacy were conducted at the Korenmarkt square in Arnhem, Holland. The results were used, along with photographs of all those surveyed, as part of an installation throughout the space.