A project about what we do when we sleep over. Arnhem, NL, 2002.
by
何京蕴 Anouchka van Driel
, Rose Henning,
何穎雅 elaine w. ho
, Lieke Jetten, Maria Kley, Peter Memmer, 向井 徹生 Tetsuo Mukai, Ludger Schmitt and Sarah Stolwijk
Move your cursor over the thumbnails to view images.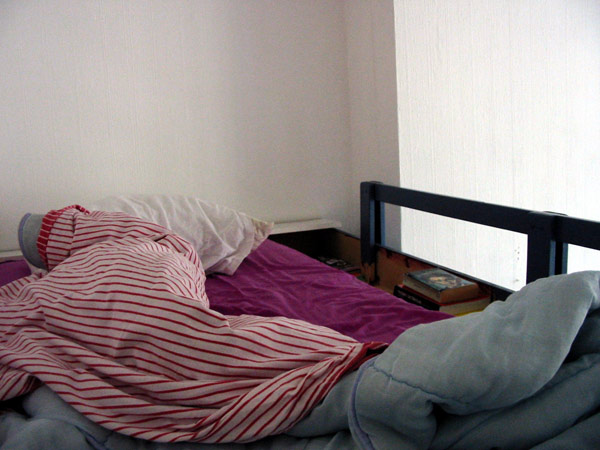 Keys are exchanged in little triangle-shaped envelopes, and each person spends the night in the home of another. We spend time alone getting to know one another.
During the course of one evening each person creates a small work for their host, inspired by their absence, the smell of one's sheets or maybe the food in the fridge.